#90DayFiance Twitter Trend : The Most Popular Tweets | South Africa
If you don't have her phone number, have never met her in person, and she stood you up 4x after you traveled to Ukraine to see her, she's not your gf #90dayfiance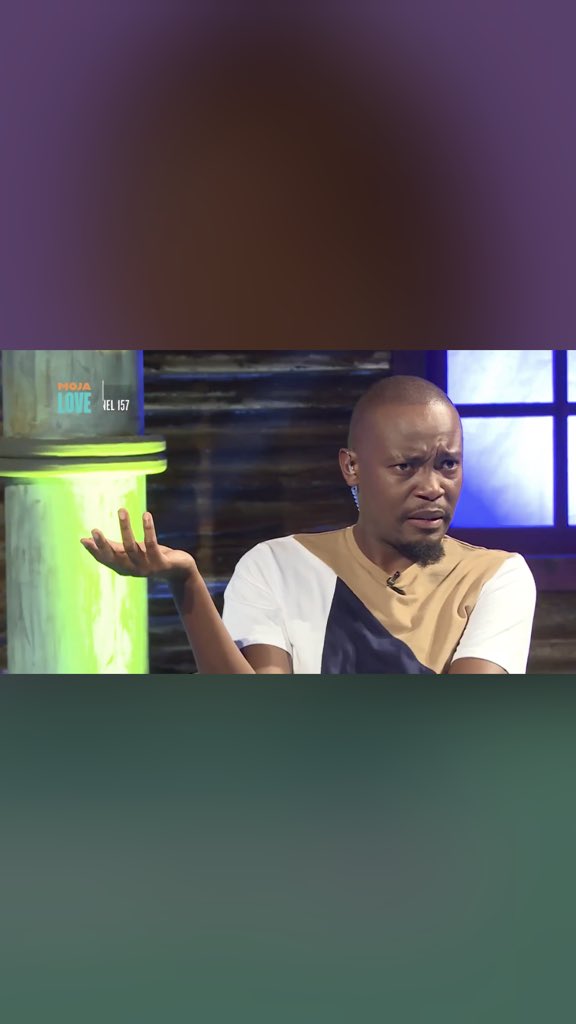 #90DayFiance on Twitter
Rae Sanni ()
Yolanda can't be this dumb. She's a scammer too. She just wanted to be on tv. Fine. She's a pretty lady with a cute Baltimore accent. But don't waste my time with this bullshit story. #90dayfiance
Sally Suleiman ()
I don't know what this show is about but Usman is wise. You don't marry a toxic person because of what you stand to gain. I would always advise against marrying for looks, money or other benefits. Let her go with her green card.
TLC Network ()
Say it with 👏DAY 👏90 👏DAY 👏MARATHON! #90DayFiance
Lisa Faiella ()
Lisa is a legit nutcase. So controlling. Run Usman, Run! Good for you. Get outta there. You are too good for her. She acts like she owns you. That's not ok. #90dayfiance #90dayfiancebefore90days
Pearl Morgan-Boswell ()
#90dayfiance It's about damn time Usman stood up to #BabyGirlLisa. Lol 😂. And now she wants to cry? Huh uh
Myself ()
This is coming off as some kind of creepy Pretty Woman-esque seduction/little girl pedophile grooming routine. 😖😖😖😖 #90DayFiance
CritThink3 ()
I feel like Ed is grooming her. It is profoundly uncomfortable to watch. #90dayfiance
Judge tooleerrrrr ()
The thought of great value Danny devito and rose making love literally makes me wanna vomit #90dayfiancé
Yours Truly ✨🕉🙏🏼🧘🏻‍♂️ ()
Lisa: "that is not the man I fell in love with".....ummmm there's only so much bitching a person can take #90DayFiance
D Rose ()
Tell me I'm not the only one that's seeing the similarities in the irrational and insecure behavior #90dayfiance
♊Miss Ty. ()
Varya you trying real hard to get to America. After he blew up in front of my friends, that would've been it! #90DayFiance
Bevysmith ()
#90DayFiance I've never seen this show before, but why is this handsome, young Black man Usman dating this out of shape, unattractive Old White lady with no respect for his culture?!
John Yates ()
Is this what lights up all the ladies boards in Mechanicsburg, PA? #90DayFiance #90DayFianceHappilyEverAfter
Siya ()
Lmaoooooooo. I just wanna jump inside Rose and give her bad ghel energy to SCAM this silly Ed #90DayFiance
Green dragon🐉 ()
Stephanie on @90DayFiance is a fake gay. She gets uncomfortable about any female intimacy?? Never been with a girl. She's doing it for the air time 🙄
Lily of the Valley ()
I hope we dont have to watch Stephanie stroke her own hair while kissing Erica again. That couldnt have been more fake. #90dayfiancebeforethe90days #90DayFiance
LoveMyHusband ()
#90dayfiance Alright who else just threw up when they saw this?
🌼katalina🌼 ()
Darcy said she only had an overnight bag then boom motho šo ka merwalo ya dibe tša gage #90DayFiance
I Follow Back💓 ()
He Talks a Lot Of Shit Coz His Brain Is Not Far From His Your Neck at? #90DayFiance
John Yates ()
This made me legit laugh out loud. #90DayFiance #90DayFianceHappilyEverAfter
John Yates ()
What the fuck is wrong with the people that watch this show? Like seriously I'm dying to #90DayFiance #90DayFianceBeforeThe90Days
Entertainment Tonight ()
More than 40 couples from #90DayFiance will appear in the new spin off that takes place during the coronavirus quarantine.
Divine Goddess ()
If David's daughter is still mad at him, she's really missing out on a cool person ka his wife. If I had a step mom like Annie, I'd be at their house almost every day 😂#90DayFiancePillowTalk #90DayFiance
The Ashley ()
Past & present #90DayFiance franchise stars will appear on a new five-episode spin-off called 90 Day Fiance: Self-Quarantined, in which they will film themselves handling the C0VID-19 outbreak & quarantine. Details:
Nonhlanhla ()
Someone said Geoffrey is walking, talking, living, breathing red flags and I agree. #90DayFiance
TVLine.com ()
[email protected] Items: #NOS4A2 Premiere Date, #90DayFiance Is Quarantined, Kenny Rogers Tribute and More

Variety ()
TLC to Air #90DayFiance: Self-Quarantined' Spinoff Featuring 40 Past Cast Members (EXCLUSIVE)
Kate Aurthur ()
Lots and LOTS of #90DayFiance cast members are self-taping in while quarantined for a five-episode limited series on @TLC. EXCLUSIVE, ha! (This is the first of its kind, but not the last.)
Entertainment Tonight ()
The honeymoon period is over for Stephanie and Erika in this exclusive #90DayFiance sneak peek!
Angela Yee ()
If you don't have her phone number, have never met her in person, and she stood you up 4x after you traveled to Ukraine to see her, she's not your gf #90dayfiance