#AskLeroy Twitter Trend : Most Popular Tweets | South Africa
#AskLeroy いや、これは答えられなかったら仕方ないしまあ答えづらいのも分かる。でも本当に聞きたくてずっと我慢してたんだけど、たけのこの里ときのこの山どっち派?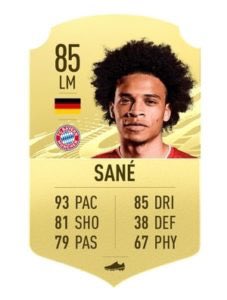 #AskLeroy on Twitter
あるみ ()
私もサネに #AskLeroy 答えて貰えなかったから昼メッシ暴食しよ。
Ryuki ()
#AskLeroy いや、これは答えられなかったら仕方ないしまあ答えづらいのも分かる。でも本当に聞きたくてずっと我慢してたんだけど、たけのこの里ときのこの山どっち派?
Sam ()
@LeroySane19 #AskLeroy if you could go back and have a second chance to play in any match of your career, what would it be and why?
ESCOBAR ()
Sometimes, instead of looking back on the mistakes of yesterday, you should move on to not cause more damage. to the past. Laycon and Nengi | Neo and Ozo | Iwobi | Lola | congratulations Ozo | Kanye | Grammy | KPMG | askleroy | Ferrari | Mayorkun
Blueranger ()
How pleased are you that you'll be playing in a farmers league for the next few years? #AskLeroy
Stefan ()
@LeroySane19 Bist du froh, endlich beim größten Verein der Welt zu sein? #AskLeroy 😉
Can Xer ⚡ ()
@LeroySane19 A hatrick in a UCL Finals or a last minute equalizer #AskLeroy @LeroySane19 #AskLeroy
Ulrich ()
Hello @LeroySane19 , please who is the best English midfielder for you of the last 20 years?? #AskLeroy
Averageopinion ()
Are you excited to get pocketed by Kieran Tierney in the 2023 Champions League final?? #AskLeroy
Tre6le SZN Wlake ()
@LeroySane19 #AskLeroy how do you feel about joining the most prolific attack in Europe, alongside the likes of Lewa, Serge and Thomas?
Lfc Kev ()
Even though you've returned to football during a pandemic do you find it strange that you are playing in front of a larger crowd at Bayern now than a year ago at City? #AskLeroy
🇧🇼 ()
#AskLeroy what is your favourite memory of your time at city? Wishing you all the best at Bayern mate!
Bayern Heart ()
@LeroySane19 #AskLeroy as you were growing up which player was your hero or your role model?
MIKEL ARTETA FC ()
@LeroySane19 #AskLeroy How big of an influence was Mikel Arteta on your time at city?
Jim ()
@LeroySane19 #AskLeroy who would you say is your best friend within the team right now?
Den 🇩🇪 ()
@LeroySane19 How has Mikel Arteta influenced your development as a football player, and would you like to play under his leadership someday?#AskLeroy
Jan🌪️ ()
#AskLeroy How much of an influence has Mikel Arteta had on your time as a player at Man City?
Tђє ђคภ๔lєг ⬛ ()
U left that bald head man with stermiss , mahmiss and jemiss ....why? #Askleroy

Bavarian Football Works ()
#AskLeroy What other players besides Kimmich helped really convince you to come to Bayern?
El Longo ()
@LeroySane19 #AskLeroy Tu ressembles à mon fils. Je vais en sorte que tu deviennes son idole. Tes trop fort. Ne me déçois pas
Kengar ()
@LeroySane19 #AskLeroy Which position do you prefer? Left wing or right wing? And why? I wanna see you on the right wing to be the next one doing the Robben move with your strong left foot.
Nick¹⁸|| #TrebleWinners 🏆🏆🏆 ()
@LeroySane19 #AskLeroy Who was your closest teammate in Manchester City and who is now in FC Bayern München?
Nico ()
@LeroySane19 #AskLeroy How do you feel as you were the most replaceable asset in a monumental team? We needed 2 years to replace Kompany and 2 and a half weeks to replace you 😭😭

Hemusu ()
@LeroySane19 Do you plan to transform into a hulk like your good friend goretzka at bayern munich?#AskLeroy
#TxikiOut ()
@LeroySane19 Nothing to ask bro! But we miss you so much at City, meeting you was the highlight of my time in Manchester and hope you absolutely kill it in Munich #AskLeroy #Starboy

Hemusu ()
@LeroySane19 Have you and goretzka been good friends since childhood and did that influence your transfer to bayern munich? #AskLeroy
Suh agüero ➐ ()
@LeroySane19 when you think of brazil what is the first thing that goes on in your head? #AskLeroy
FantasticFirmino9 ()
@LeroySane19 #AskLeroy would you like to play for Liverpool some day if the opportunity comes?
WE WON THE FUCKING CHAMPIONS LEAGUE⭐️⭐️⭐️⭐️⭐️⭐ ()
@LeroySane19 #AskLeroy why did you decide to join the most beautiful, best, biggest and cutest club in the world?
Subodh Acharya ()
@LeroySane19 #AskLeroy What is best thing that u learned from pep and that u learned in Manchester?