Baroka Twitter Trend : Most Popular Tweets | South Africa
Swallows FC last won a league game 16 January 2021 against Baroka FC, since then draw after draw + benefiting most of the games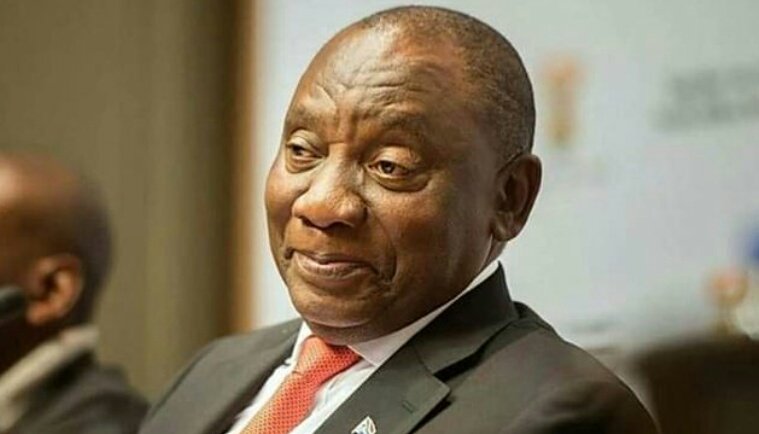 Baroka on Twitter
VulaVala Soccer ()
FULL-TIME- @goldenarrowsfc1 0-0 @Baroka_FC #VVS #DStvPrem
Tumelo Mothiba🌏❤☠️🌏 ()
@Kukhanya_James The guy was about to relegate us🤔🤔he was scoring but not defending his score. Remember in Polokwane against Baroka we scored 2 goal but went to draw a game🤫🤫
Zamani Nkabinde EBhoweni ()
@victor_molefe Bhut Vic mina ngijatshuliswe ibhola engilibone namhlanje emdlalweni we Arrows ne Baroka bewumnandi kakhulu umdlalo kwale amagoli kuphe kuyasho ukuthi bayasebenza o coach ngiyabonga @ukhozi_fm #Ezemidlalo
Mahlatse Mphahlele ()
🚨Match Day | Results🚨 🗓 0️⃣3️⃣ March 2️⃣0️⃣2️⃣1️⃣ 🏆 #DStvPremiership ⚽️ Arrows 0️⃣➖0️⃣ Baroka ⚽️ Chippa 0️⃣➖0️⃣ CT City
Baroka Football Club ()
Full time score BarokaFc 0️⃣-0️⃣Golden Arrows #bakgakga
Mmalekgowa_BF ()
@TheRealestGhuru I had 1st half clean Sheet - yes for both Baroka and Chippa But never placed it 😅
Wayne Luvuyo Yaze ()
@collinsAMI12 💔💔🚮🚮 Needed only just one goal from this Baroka Arrows game mxxxxm
Lettuce Mathebula ()
Under 20 minutes of regulation time still to Goals are still difficult to come by @goldenarrowsfc1 0-0 @Baroka_FC #DstvPrem
Tebogo ()
Mosele from Baroka and Dube from Arrows would do well for AmaZulu or Mosele to Arrows would be good for depth!
SphaM ()
@Sidavuza mhlonishwa angigxeki sengikuzwe kaningi ibhola liphethwe ngenye team kodwa ulikhombe kwelinye angiyazi leyonto yenziwa yini 64 mins Arrows vs Baroka
Colly Vha - Venda. ()
Where did @Baroka_FC get this Kamatuka He is so wasteful of #DStvPrem #Diski
Lindani Ngcobo 🇿🇦 ()
The English commentary in the Arrows vs Baroka match 😴🤮🤢 yey niyasidakelwa kodwa nina @SuperSportTV
Mamphekgo Calvin ()
@TshepomaimaneSA : Baroka e tlo thopa papadi ka 1:0 . Mamphekgo Makotanyane from Sekhukhuneland in Limpopo
Mbu_LeLo ()
Mbule, Fleurs, Mokoena, Grobler (Supersport), Nodada, Mashego, Mdantsane (Cape Town City), Mosele,Makgopa (Baroka), Mmobi,Sibiya,Lunga (Arrows) , Njabulo Ngcobo (Swallows), Du Preez (Stellies), Sithebe,Mabaliso (Amazulu), Daylon Classen,Hlongwane, Kutumela (Maritzburg), Buchanan
Sipho Dzimba Wa Mabaya ()
@LadyD_IronLady @LadyD_IronLady going double? Soweto and Limpopo!
Chris Dube ()
Baroka has done well. Look out for goals in both these matches. Over looks a good bet. #goodforthegame
MCK ()
Why did he not shine at Baroka, the cleanout we need, need not be restricted by attachments to individuals, his stats tell you a story, he is not scoring enough, not working hard enough, players need to be versatile, why Blom can adapt in different positions, and not him
Madumetja_SoLo ()
Do you remember? Before Baroka FC and King Kambala 😆 😁 😭
Unarine Ramaru ()
@JosephKrobbie @thatishi Baroka used to play SAB league type of football, so anyone that can sometimes trap the ball 😂 seemed like a decent footballer. I can dare you to mention 8 players that came from Baroka since joining the PSL that really made it at another team.
Diski Style ()
Wednesday's #DStvPrem Fixture's: Chippa vs Cape Town City 15:00 🕒 Golden Arrows vs Baroka 17:00 🕔 #DSTVPREMIERSHIP
🤞Mgobhozi wale Pirateş🇿🇦 NC ()
Swallows FC last won a league game 16 January 2021 against Baroka FC, since then draw after draw + benefiting most of the games
Malome Lut ()
@thatishi @Unvrine Hahahaha, he once fooled me while he was at Baroka, I thought he was a decent footballer
Sheikh Bilal ()
@MathewsNtanzi No we won, 2 nil against Baroka, i think one of our goals was an own goal
Tabonline Soccer ()
Golden Arrows were surprisingly beaten by Black Leopards in their last DStv Premiership outing. It was their second loss in 16 matches. They host another Limpopo outfit in Baroka on Wednesday. A win for Bakgaka will cement their position in the top eight. #TabSoccerBet