Bavuma Twitter Trend : The Most Popular Tweets | South Africa
T20I 2/3 -- South Africa opt to bowl Teams: SA (XI): Bavuma, de Kock(w/c), van der Dussen, Smuts, Miller, Pretorius, Phehlukwayo, Hendricks, Shamsi, Ngidi, Fortuin ENG (XI): Roy, Buttler(w), Bairstow, Morgan(c), Denly, Stokes, Ali, Curran, Jordan, Rashid, Wood #SAvENG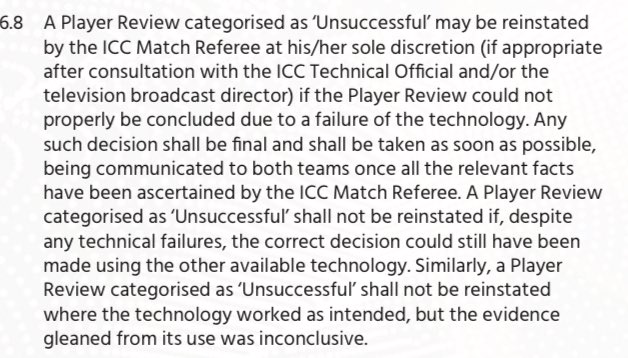 Bavuma on Twitter
RCBIAN SG30 ()
Best SA XI For T20 World Cup 1 QDK 2 Bavuma 3 Van Dussen 4 ABD 5 Miller 6 Pretarious 7 Phelikywayo 8 Morris 9 Steyn 10 Shamsi 11 Rabada
The Chosen One ()
@TimesLIVE You would think Bavuma lost us the match with one dropped catch, his batting was superb and other than that one slip up, his fielding was great, I wonder why you focus on Bavuma 🧐🤔
SuperSport 🏆 ()
T20 series most runs: 🏴󠁧󠁢󠁥󠁮󠁧󠁿 Eoin Morgan 136 runs 🇿🇦 Quinton de Kock 131 runs 🇿🇦 Themba Bavuma 123 runs 🏴󠁧󠁢󠁥󠁮󠁧󠁿 Jonny Bairtow 122 runs 🏴󠁧󠁢󠁥󠁮󠁧󠁿 Jason Roy 117 runs #SAvENG
Chief Erican ()
excellent partnership between Bavuma and De Kock. Where was klaasen all along? #SAvENG
Emma 🇿🇦 ()
#SAvENG Proteas Breadwinners Bavuma and Quinny 🔥🔥🔥🔥🔥🔥🔥
CricTracker ()
Incredible consistency from Quinton de Kock and Temba Bavuma. #SAvENG
Charravanniekaap ()
Bavuma is worth his place in the T20 side on fielding ability alone. Currently the best fielder in the country. What a stunner of a catch last night. #SAvENG #Proteas @tbavuma10
Londi ()
@hershybru You remove Bavuma, then we have opening stands of 10 runs. Bavuma and Quinny consistently giving us 50+ stands. This is just a campaign against Bavuma. We have someone complimenting QDK
Karabo Gungubele ()
These strike rates are apparently in the top tier of career strike rates (Tembas is 123) yet of all sudden guys like Gibbs( who himself had a career strike of 125) say that Temba is too slow 😂😂😂 mxm suka #bavuma
Karabo Gungubele ()
All of a sudden Tembas strike rate is too low and all of a sudden qdk needs a new partner😂,can you guys give me a batter in the history of cricket,literaly anybody who has always batted above his career strike rate ?? Ill wait #bavuma
Bilal 🇿🇦 ()
Bavuma scored 43 from 27 in the last game, striking at 159 He then scores 31 from 29 and everyone bitches about his strike rate. Herschelle Gibbs likes to bitch about that and his defense is "I played international cricket" Here's your T20I record mate. Nice SR
Lesego ()
Kganti why is Temba being picked on again?!!! People must just gave the guy a break. He works well with QDK as opener. They are both playing their natural game. The person that should be trending is Smuts, he has not found his rhythm on this series and it's costing us. #Bavuma
Sibusiso Mnguni ()
@busakwe_xola @hershybru Taking a swipe at Bavuma while perpetual under achievers abo Miller are given a free pass
Thato ()
Temba Bavuma played a match defining knock of 43 (27) in EL. The usual suspects were quiet. Falters in match 2, knives out. Let me go back to sleep before I make myself sick.
Thato ()
Temba Bavuma averages 50 at strike rate 123, only in his 4th T20i. Some people are coming for him already. Hate to see it.
@theeJeff 31 Jan ()
Van Dussen & Miller cost us this #SAvsENG derailed positive display by our captain De kock & Bavuma
Karthik Rao ()
Eng Won By 2 runs but had they won it by just 1 run ,then that LBW decision of Bavuma which was overturned after the DRS would've been really interesting!!! That Run didn't count as he was given Out n the ball stays dead!! With so many close games should @icc revisit this Rule?
Kasim ()
Only way South Africa have a chance at the World Cup 🇿🇦 Bavuma De Kock (WK & C) Du Plessis AB Van Der Dussen Miller Morris Pretorius Ngidi Rabada Shamsi #SAvsENG #Cricket
Zama Makubalo ()
When De Kock and Bavuma got out, we lost the game Watch vd Dussen, he will make 15 from 50 balls Let me watch Uzalo 🙄🙄🙄#SAvsENG
Cricbuzz ()
T20I 2/3 -- South Africa opt to bowl Teams: SA (XI): Bavuma, de Kock(w/c), van der Dussen, Smuts, Miller, Pretorius, Phehlukwayo, Hendricks, Shamsi, Ngidi, Fortuin ENG (XI): Roy, Buttler(w), Bairstow, Morgan(c), Denly, Stokes, Ali, Curran, Jordan, Rashid, Wood #SAvENG
Netwerk24 Sport ()
Lungi Ngidi en Temba Bavuma blink Woensdag uit as die sterre in die Protea-krieketspan se naelbyt-sege met 1 lopie oor Engeland in die 1ste T20-kragmeting van die reeks.
Not Interesting and definitely not interested ()
This guy just made my night, mkhulu was convinced we are losing and just like a superhero Ngidi came in and saved the day. *side note* people should stop sleeping on Bavuma #SAvENG
Cheryl roberts ()
South Africa won a men's cricket international match tonight beating England. And the starring players were 2 black African cricketers:Top batsman Temba Bavuma, top wicket-taker Lungi Ngidi. Sit down and shut up all of you who still believe 'blacks are development' in SA cricket
Mufaddal Vohra ()
South Africa finished at 177/8, Quinton De Kock and Temba Bavuma were outstanding at top for South Africa with crucial contribution from Rassie Van Der Dussen and at the end from Andile Phehlukwayo. England just need to watch out first few overs, pitch looks a belter!
Cricbuzz ()
South Africa: 177/8 (20 overs) Bavuma: 43(27) | Quinton: 31(15) | Jordan: 2/28 Last 2 overs -- 8 runs | 4 wickets .. And England have pulled this back superbly .. #SAvENG

Sampath Bandarupalli ()
Quinton de Kock and Temba Bavuma pair in limited-overs Internationals: ODIs - 159, 119, 173, 66 T20Is - 57, 64*, 48 First below 50 partnership for De Kock-Bavuma pair in LOIs. #SAvENG
Jezza 🇿🇦🇩🇪 🇪🇸 ()
@takilufhugu_ For Bavuma's LBW decision, there was no snickometer available, meaning not all requirements of a REFERRAL were met. So SA didn't lose a Review but it was seen as an Empire's Call
अंशुल तिवारी ()
@CrickPotato Jiske desh ka size hi bavuma jitna hai Wo riyan ke size ke baare me bol rahe hai. #Grandsons
Abuti MaVeg ()
Bavuma is like the Paul Pogba of the Proteas. Win or Lose , his forever trending when they play. #ENGvsSA #PinkODI
Ali Martin ()
ICC regulation regarding the Bavuma/RVD review confusion. Not sure SA should have retained the review - clear daylight, despite Ultra Edge failure