Benni Twitter Trend : Most Popular Tweets | South Africa
Dorsales más altos en finales de la Copa de Europa: 99 Vítor Baía (Porto 2004) 77 Benni McCarthy (Porto 2004) 66 Alexander-Arnold (Liverpool 2018-2019) 47 PHIL FODEN (Manchester City 2021)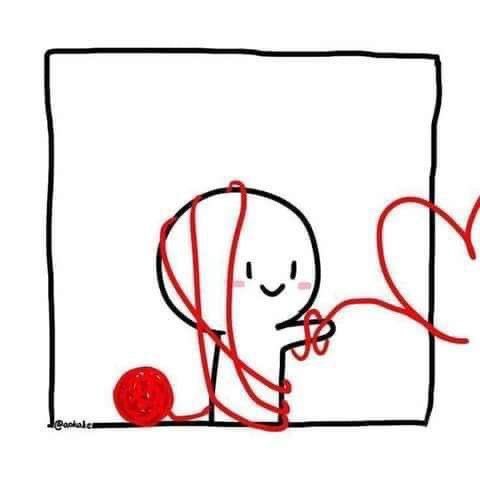 Benni on Twitter
Bhungane The Great ()
Sundowns fans ar mad that their trio didn't win the Best Coach of the Year,come on give Benni his accolades no one ever thought that AmaZulu would finish where they finished,it is all his good work he deserves it,if not him it was going to be Golden Arrows Coach not o Shadrack.
Bhungane The Great ()
Benni McCarthy is building his CV he will take that good record to Europe angeke abunele ku PSL,he's the next big Coach he's following Pitso's footsteps. #DStvPrem
Ray T. Tshitake ()
Their Trophies: 1. Beating Sundowns 2-1 in Loftus 2. Fancy Nike shorts 3. Benni McCarthy 4. Any misfortune of Sundowns 5. Likes and Retweets 6. Any agenda that undermines Downs 7. CAFCL Semi Finals 8. Jabs of Coach Pitso against our team. Any other trophy that I left?
Madibana Mokgehle® ()
@ftballstalkrs 63/3=21 each achieved 21% not even half of what Benni achived
Goal South Africa ()
Benni McCarthy. A Uefa Champions League winner as a player. Now a Caf Champions League Coach.
Chad Kelly-Klate ()
Sundowns coaches were excellent, of course, and they got just reward with the league trophy. If you understand football dynamics, you'll understand why Benni deserves recognition, and Coach of the Season is just that - recognition. It's not "League-winning Coach of the Season.
Back2Back2Back2Back🏆 ()
Pitso Mosimane was going to ask What did Benni McCarthy do better than Mamelodi Sundowns FC?...
Leonard Solms ()
@prophilani Because it's the only way of recognising coaches who go above and beyond. For the record, I would have been fine with McCarthy sharing it with Mokwena/Mngqithi. They led a grieving squad to the title. That deserves its own form of recognition, but so does Benni's work.
Just Tinker Bell ()
Ich finde Jacob von den Briten ja sooooo genial 😎 Außerdem: Benni von den ABBAs #nordstadtkatzen
Leonard Solms ()
I don't understand why there are people questioning Benni McCarthy's award. There is literally no point of a Coach of the Year prize if ONLY the title-winning coach can get it. Think about it. The title-winning coach is already guaranteed an award called the DStv Premiership. 🤷‍♂️
RASHID KAY™ ()
@wanthola_king That's not true! Pitso didn't take Sundowns from nothing, Sundowns had more league titles than Chiefs and Pirates before Pitso arrived. Benni broke Amazulu record, not the PSL record.
Benjamin Hofmann ()
@RikyPalm @ReyBucanero74 Der eine ist ein Verkäufer, der andere nicht. (Ohne die Coaching-Leistung zu bewerten). Hat PM einen persönlichen PR-Manager?
🅸'🅼 🅵🆁🅰🅽🅲🅾 🇿🇦 ()
When they wake up, Benni will still be the coach of the season
4 PEAT Tshep ()
@TEEBOGO7 @Tebogo_MoneyP 😂😂🤣🤣🤣🤣Nah, Benni didnt do anything wrong, How did the PSL got to the conclusion of Awarding Benni is the real problem
🅸'🅼 🅵🆁🅰🅽🅲🅾 🇿🇦 ()
Your 50/50 coaches never won the UCL. That's why Benni won the award
Kabelo_Moss. ()
AmaZulu was even a title contender?😂😂. 13 points off and we saying they were contending for the tittle? Benni was contending for the second spot, thats why he was throwing tantrums after being walloped by Pirates. Sundowns were on their own, 2 games in hand 6 points ahead.
Lesilo Rula ()
Benni took over a team battling relegation, got them 2nd in the league, had the team playing entertaining football, all that in his first season on a much less budget compared to the team that finished above him, the league favourites. Coach of the season credentials for me.
David Kappel ()
I think it's deserved. I respect what coach Rulani and coach Mngqithi have done at Sundowns, but it was always expected with the squad. I don't agree with the notion that the Coach of the Year MUST come from the league winners. Benni has outdone expectations at AmaZulu….
Soccer Laduma ()
Benni McCarthy has been named DStv Premiership Coach of the Season. #SLSiya MORE:

Sunday Times ()
Benni McCarthy has christened himself a Zulu warrior with Makhathini replacing McCarthy as his surname.
Gastro ()
💎 football is so so simple, frauds over complicate it. Benni has passed the Gastro litmus test, he is
SuperSport 🏆 ()
Benni "Makhathini" McCarthy 🤣 The Usuthu manager delivered an emotional and heartfelt post-match interview as AmaZulu made club history securing qualification for the CAF Champions League following their #DStvPrem win over Swallows. Watch his full interview here ⤵️
Soccer Laduma Local ()
Benni McCarthy is currently assessing a Gambian international described to the Siya crew as a "sensation" who is hoping to cut it in the PSL. #SLSiya
Benni Tanović 🇮🇱🇭🇷 ()
(Weidel: die Menschen sollen AFD statt ARD schauen), Lügengeschichten zum Programm macht und gegen Ausländer hetzt. Also was schlimmer für de ist, die Frage stellt sich nicht, eindeutig ist Bahamas die schlimmste Regierung die es geben kann. Merci, Benni
Advocate for Black Man ()
Fact is Sundowns have been hostage people PSL trophy for too long. 22 season orlando Pirates or Kaizee Chiefs need make South Africa happy again. We sad for too long🤷. Big Xhosa / Benni / Ramaphosa / katlego
Tumelo ()
I still stand by this: If you want results and performance pay your people well. If you want consistency may their working environment be their place of peace and happiness. Eg. Mamelodi Sundowns | Amazulu Well done coach Benni and the lads. 👏🏽
Alli ☆ ()
am i the only person who never talks in chats (besides benni) 🧍‍♂️ like some chats seem so close or like just all over the place so i just dont say anything ever
☭ ()
@benni_b diskussionen mit militanten fahrradfaher*innen und linkslibs haben mich da bisschen dünnhäutig werden lassen. sorry dann fürs rumpöbeln
IG: Official_Nickkie ()
Benni McCarthy's AmaZulu have made history by qualifying for the CAF Champions League
MisterChip (Alexis) ()
Dorsales más altos en finales de la Copa de Europa: 99 Vítor Baía (Porto 2004) 77 Benni McCarthy (Porto 2004) 66 Alexander-Arnold (Liverpool 2018-2019) 47 PHIL FODEN (Manchester City 2021)