Boity Twitter Trend : Most Popular Tweets | South Africa
As long as I'm happy and making that paper, Akere bo lovey? 😁😁😁😅😘❤️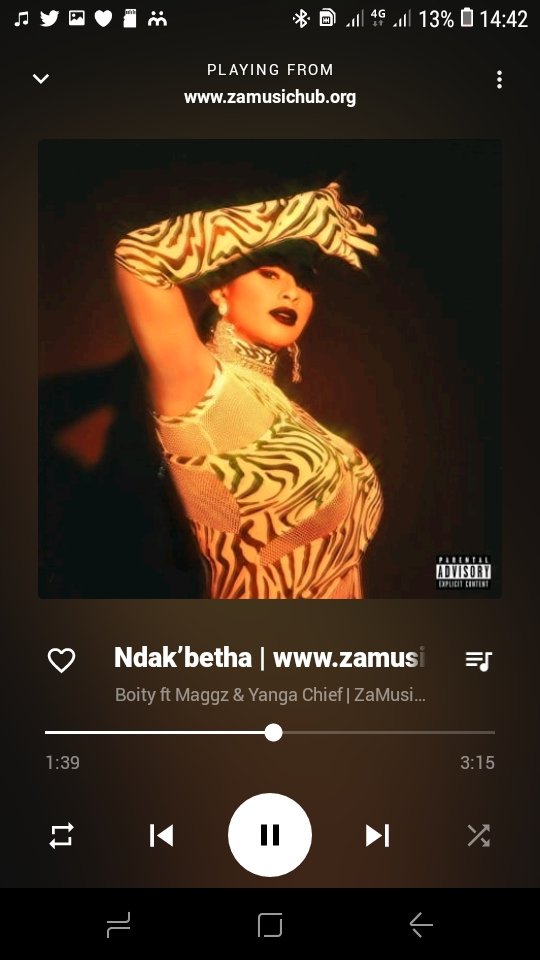 Boity on Twitter
Zen Magazine Africa ()
We love natural Boity in her red swimwear ❤️❤️🥺💋🌹 👩🏽‍🦱 @Boity #ZenMagazine #Boity
😘Miss Stokia 😘 ()
@Boity The status after her So mind your own bodies and leave people's bodies alone.
KING ()
@Boity Look on the bright side, this just means you are stock for every season 😅❤️
Anastasi Boitumelo ❤️❤️ ()
[THE WEEK THAT WAS] -The NICD says SA has technically entered a thirdwave [9 149 cases in the last 24 hours] -Parts of Soweto are still without electricity -President Cyril Ramaphosa is expected to attend the G7 summit starting on Friday.
4436 OUT NOW ()
The Behind the scenes to our #SheCanAnthem is out! Shout out to all the lyricists and participants for your amazing lyrics, our song is dropping soon. Enjoy watching our BTS for now. IG - YT -
Abby_Abbs💋 ()
Weight gain with small waist and flat tummy?? Come on wena Boity😍😍😍❤️❤️🔥🔥🔥🔥 i want that🙌🏽🙌🏽🙌🏽
4436 OUT NOW ()
As long as I'm happy and making that paper, Akere bo lovey? 😁😁😁😅😘❤️
Kabelo Rams ()
New on Twitter, please follow for a follow back. 😂❤️ #Boity #PodcastandChill
A Gone Girl♥️ ()
@TalithaJLokwe Not even to mute the posts because the comments about Boity were becoming vile and simply jusy body shaming her.
Ms.Shirley 🦋 ()
lol why is having cellulite and stretch marks such a huge problem ? bc honestly that's just how the female body is but y'all forget that even Boity is human owl energy if you ask me hey ?
Keamo ()
Please note that Hut attendant only wants Grade 12, so I think it will be best if you apply🙏🕯 Please share Boity | Thato | Malema
LifestyleTourist ()
I honestly doubt that Boity will be bothered by that " cellulite " tweet as she is busy building brands, coining it and smiling all the way to the Bank. If I were her I wouldn't even bother, I will simply look the other way and continue with being great😘
VacancyMail.co.za #JobSeekersSA ()
Retail Manager Visit everyday for more jobs #JobseekersSA Boity #PodcastandChill Malema Thato Zuma
VacancyMail.co.za #JobSeekersSA ()
Cashier Visit everyday for more jobs #JobseekersSA Boity #PodcastandChill Malema Thato Zuma
Inzule ()
@NoniMbatha @IamThobani They are fetching her for pointing out amathanga andikindiki ka Boity
QueenMo 🌈 ()
Mara basadi re na le a serious problem. It had to be a woman talking about cellulite ya Boity. Was it so hard to just skip the tweet if she had nothing good to say? Hayi maan!
YT: Vee & Ace ()
It's @Boity celebrating her birthday from the 28th of April until the end of May for me. Every weekend back 2 back it was "Boity's birthday celebration". Jonga she milked her birthday dry👏🏽Yoh I Aspire and one day I shall do so!🥺🤞🏽I really believe in going big for birthdays🔥🙌🏽
Kgosi👑 ()
@MathabaJorge Mos Boity o tshwana fela le Betty wa mo kasi. Majita ntse le skomora ka motho o mo wrong.
Bongolethu ()
@Boity_Montwedi I wonder if @ChickenLickenSA knows about his whereabouts🤣🤣🤣🤣
Amanda Dukada ()
@InoocentiaL Yhooo it's so painful. I feel for those ladies yazi. Love that Boity is confident and can go out naleyo "cellulite" they see. Nawe do the same. Don't mind them
ZAlebs ()
Boity finally makes her relationship offical
I ONCE HAD A HEART TOO 💽Out now! ()
Scoop told me that this boy is the next big thing. Trends: Boity - Motsepe - Sarah Langa
4436 OUT NOW ()
Rest in eternal peace to one of the kindest, most beautiful human beings I've had the privilege of knowing. You've left us too soon, @ThulaniThuswa 💔💔💔💔💔💔💔💔💔 #RIPThulani
King ()
#AD| I still salute @williamlast_krm for his verse on #018sFinestRemix 🤌🏾 it's flawless 🔥
Lwastler ()
Truth be told, @Boity was in her bag when she did Wuz Dat!! @Nasty_CSA killed that beat too. Production was on a higher level.
MBA Candidate ()
Boity vs Zodwa businesses Boity Large number of followers do not translate to sales not even quaruntee a business success. Millions followers that at some point you mocked them and reffered as roaches may not afford your products and you only left with imaginary target market.
IamNkuli ()
@MrsModipa @Hlanga_O Yeeey Boity, it tough out there. Our sons and brothers should be subjective to such nonsense. 😅
Papzen Mankaeza ❤ Mr Follow4Follow ()
@Boity_Montwedi Mara some people dont understand they are unfollowing even though I mentioned it
Shangaan prince👑 ()
I dreamt I was at some fancy bush lodge ,sitting at a dining table with some strangers and then @Boity and @RelebogileM came and join the table cos it was the only table available, but boity was not so happy 🤣 but she ended up enjoying it cos I was making her laugh so much 🤣
Odwa89 ()
@Tokzin71 @Boity LoL😂😂🤩hai njani? Umhle lomntu emehlweni am and yi type yam😍