Bushiri Twitter Trend : Most Popular Tweets | South Africa
MALEMA: Then you are saying African are criminals. African are not criminals. We need one Africa, where all of us are held accountable. Where is Bushiri now? These borders which are overrated make it hard for us to locate criminals. #EFFPresser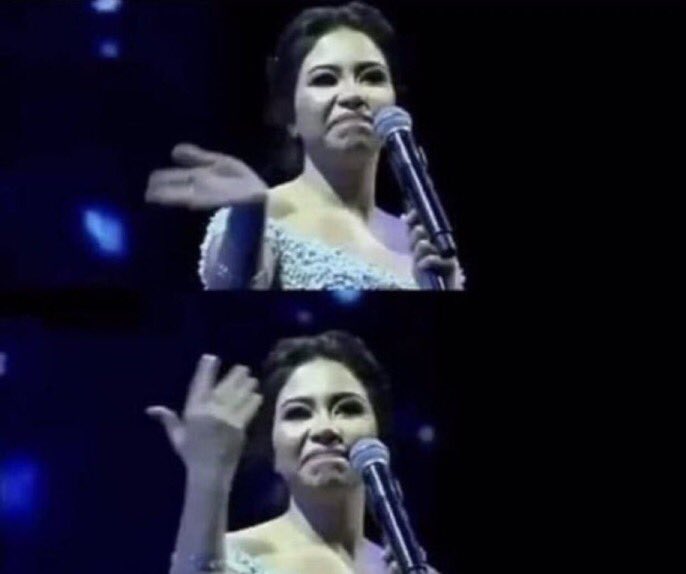 Bushiri on Twitter
Vanessa Sidell🌷🌸💐 ()
Aowa Bushiri, you should've left these yearly declarations in We can't have a repeat of 2020.
Mfundo 🇿🇦 ()
#VoetsekEFF Nwe nwe open border ...Kanti when does ipromo ka Bushiri end😣😣😣
Khalos ()
@khayadlanga From skhulu & partners to Bushiri 😂😂,..??. evolution
Godfrey Okoroukwu ()
You have to be willing to be mocked and insulted whilst you are building the ark with no rain. You have to be willing to be underestimated whilst you are fighting a giant with just a sling and a stone. Faith does not make sense , faith simply makes miracles. ~Prophet Bushiri
#FlowWithIt ()
😭😭This is what made that gent to become Bushiri on his TL?
@mopedi ()
Bushiri was your main funder taps are closed now #VoetsekEFF. #EFFPresser
Staviro ()
@UnmovedLee Its because there are borders that we know where Bushiri is, otherwise he would have just migrated anywhere he wants. Because of borders, the only country that will take him is his motherland
Bornfree_za 🇿🇦 ()
Bushiri 2020: Its gonna be a Grrrrrrrreeeat year Bushiri 2021: #VoetsekEFF #EFFPresser
Azania: Ground Force. ()
They wanted a statement on crooked Bushiri, the President delivered. Let them go embellish as always. #EFFPresser
~NOVEMBER 12~ ()
Anime Kancane Ngo Bushiri Askhulumeni Ngama Golenu😏 What Are Your Goals? #VoetsekEFF
Economic Freedom Fighters ()
MALEMA: Then you are saying African are criminals. African are not criminals. We need one Africa, where all of us are held accountable. Where is Bushiri now? These borders which are overrated make it hard for us to locate criminals. #EFFPresser
BossLadyDolls🌈❤️ ()
@MakhosonkeMabh3 Difference between this pastor and bushiri is unfortunately money and money talks in our corrupt South Africa 😏
Hon Zivhu ()
Prophet Bushiri vanhu vopera kuMalawi ne Covid muriko, major one mava major 100 here munhu waMwari
Themba H Doyisa🇿🇦 ()
@TimesLIVE You should be ashamed of yourself,how did Bushiri escape the country? how many suspects for CIT you put behind bars?how many drug lords you arrested? give us number of rapists you put behind bars,those who illegally cross our boarders,how many were arrested?
Mashomane 🇺🇲🇰🇪🇿🇦 ()
Is Anoj Singh being represented by that woman who bamboozled Magistrate Thibedi into releasing Bushiri
Elinor Sisulu ()
@LeonardMasilela But @daddyhope is not Bushiri. He is a journalist and a social justice activist. He does not have access to the resources that Bushiri has. Also Bushiri had a home country to abscond to where he was afforded some protection.
Bongekile Nkomo ()
@psbushiri Zenaye Jozi, Busisiwe Mayila, Mthobisi Mayila, Luyanda Mayila, Prophet Shepherd Bushiri, Prophetess Mary Bushiri, The whole Bushiri family, the whole ECG family.
Leonard Masilela, Esquire. ()
Bushiri never absconded when granted bail the first time in SA. The second time around he fled the country. #JustSaying
JohnS ()
@errolbsk And the famed Bushiri a Advo would not stop making noise about it🙈🙈🙈
آلـأء بّـوُشّـهِريّّ ()
هاي امسوي unselect حق نفسه ماشاءالله ابليس يقول خربانة خربانة
Vusi Sikhosana ()
Bushiri has declared 2021 a year of miracle find out why #Bushiri Download Now
Moabi ()
Croocks generally use the same legal see Anoj Singh is using the same rep as the one Profit Bushiri used. #StateCaptureInquiry
آلـأء بّـوُشّـهِريّّ ()
مابي اتنمر بس ليش ويه تامر حسني صاير جنه ويه باز يطير 😂😂😂😂!!!! شفت صوره له في الاكسبلور و انصدمت
Robert J. Freeman ()
@eNCA Who are those experts? Are they some how related to bushiri since they see the future
Bhuti Mashethi ()
Anoj's is lawyer is the same lawyer who represented Bushiri at his bail application. She allowed Bushiri to skip bail. I'm not surprised by her delay tactics today! She's dodgy
Ndo mngomezulu ()
@MapulaMokgosang When u really love must always look his just believe him like Bushiri
Dr. Nqobile Thela ()
State Capture: Anoj Singh lol is that Bushiri's legal person 🤣
John Zama ()
@KaraboPDube I have seen her in the Bushiri bail hearing and same behaviour as Ms Mbanjwa.
Dumiesanie _ FS ()
@StateCaptureCom Hmmm that screaming lawyer again who was representing Bushiri 🤦🤦... And today representing another culprit, Singh

News24 ()
A controversial asset manager, who faces charges for theft of assets placed under his company's watch, has been appointed to find and collate assets belonging to fugitive and self-proclaimed prophet Shepherd Bushiri and his wife Mary. | @City_Press