#CarteBlanche Twitter Trend : The Most Popular Tweets | South Africa
Following the arrest of eight men alleged to be the masterminds behind the over R2-billion VBS Mutual Bank heist, we look at the money trail and disentangle the web of collusion. That's #CarteBlanche this Sunday at 7pm on @MNet channel 101. @MasaKekana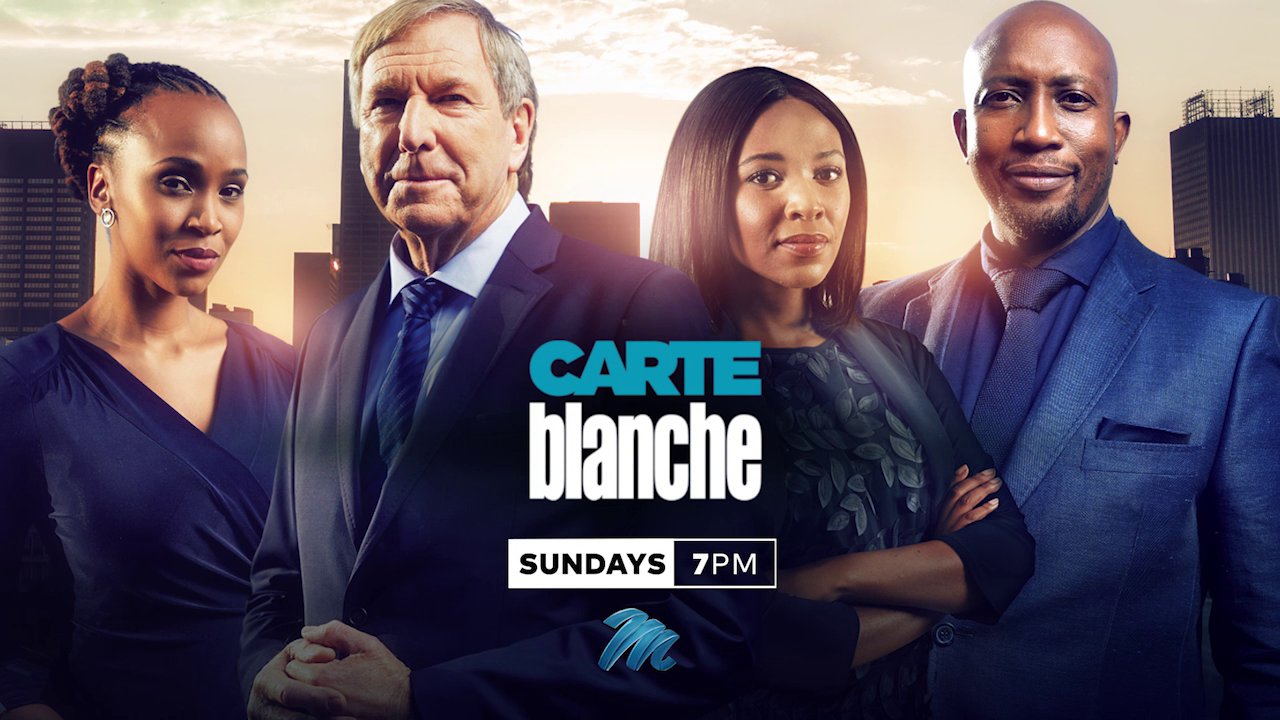 #CarteBlanche on Twitter
Vernon Naidoo ()
What a heartbreaking story about the @SAPoliceService K9 facility and their dogs. As much as u need to abide by the PFMA there are deviations that are allowed in an urgent basis. Hopefully this is not the end and a follow up will be done. @carteblanchetv #carteblanche
Carte Blanche ()
Thanks for your tweets. Join the #CarteBlanche team again next week Sunday at 7pm on @MNet channel 101, and again at 8pm on M-Net Plus 1 channel 901.

Jdie ()
#carteblanche this Brig. Naidoo Policeman about the abuse of puppies is simply not acceptable As they say in the Cape he is a Naai - may a virus bring him down and may there be no medication available to treat him
Pale Rider ()
#CarteBlanche charge that commander of the @SAPoliceService dog training facility and fire that excuse of a spokesperson with his politician like answers.
Leon Jordaan ()
#CarteBlanche what about Mirror Trading International? Sounds symilar. Also not regiatered with FSB. Earn in crypto
Millicent ()
Brigadier is giving a diplomatic answer. Very inadequate. If these puppies are seen as Members of SAPS, then regard where they live as their Office Space... #carteblanche
Zimkhitha ()
@DerekWatts @clairemawisa This Brigadier is just making me sick! I can't #carteblanche
Derek Watts ()
Parvovirus is incredibly contagious. But could more have been done to save these police puppies? #CarteBlanche
Sherry007 ()
An interest of 5% weekly and 20% monthly for an investment?! No freakin How are we still so gullible in this day and age? @carteblanchetv #carteblanche
Chrisdawg ()
@carteblanchetv Mirror Trading International @Mirrortrading_ is also Ponzi scheme disguised as a bitcoin investment scheme catching thousands of people #carteblanche
Nkululeko Tjelake ()
Also this bring us questions around ownership of the moon, who will own hectares of land in the moon? Will we have another colonisation of the moon or will humans f*ck up the moon like they did on earth?? #carteblanche
L e t h a b o ! ()
South Africans love corruption lol. What the hell is this nonsense? Crypto currencies, forex etc. #CarteBlanche
Carte Blanche ()
Could mining on the #moon become a reality? That's what numerous countries and dozens of private companies are investigating as the new race to the moon gathers unprecedented momentum. That's #CarteBlanche tonight 7pm @MNet.
Carte Blanche ()
Following the arrest of eight men alleged to be the masterminds behind the over R2-billion VBS Mutual Bank heist, we look at the money trail and disentangle the web of collusion. That's #CarteBlanche this Sunday at 7pm on @MNet channel 101. @MasaKekana
DJ Deal™ ()
@_CarteBlanche_ I was stuck watching it ride that I honestly didn't think it was going to stop there, but it hit resistance Oh well. Debt free +$55MM in the green. 😎
@saffazimbo2 ()
The BIG error of the rhino dehorning shown on #CarteBlanche - the horns are sent to "state vaults". Only a matter of time until some vermin anc comrade steals those sirely. #rhino911 @Rhino911NPO
Carte Blanche ()
Thanks for your tweets. Join the #CarteBlanche team again next week Sunday at 7pm on @MNet channel 101. And remember to keep an eye on our social feeds and website for the latest updates and line-ups.
@saffazimbo2 ()
The faecal detritus that butcher rhinos on #CarteBlanche. The vermin we have to share our country with. PS why don't the poaching vermin also just dehorn the rhinos humanely? Oh! Of course, they're savages.
Laurette Schoeman ()
#CarteBlanche# a terrible world we live in where people have to deform rhinos to save them from the greed and stupidity of horrendous deaths and injuries these magical animals suffer are just tragic!
Sibo ()
Rhino poachers are such losers. Now these animals have suffer and this team have to do this unnecessary task. #CarteBlanche
Derek Watts ()
Nico Jacobs from Rhino 911 says it's not a long-term solution. But a dehorned rhino is better than a dead one. #CarteBlanche
Kgotso Kekana ()
This was great story. I feel for the shareholders who lost their money👎🏾 #CarteBlanche
Anna-Maria v Niekerk ()
Now it all lies in the @macmoleli??? Yes?? #carteblanche