#ChasingTheSun Twitter Trend : Most Popular Tweets | South Africa
😂 @Makazole16 was asked how he was going to handle all the Ferraris around him on the pitch against Japan. His answer 🔥🏎️ #ChasingTheSun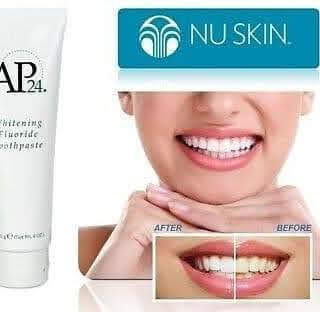 #ChasingTheSun on Twitter
Lehlohonolo Lepheana ()
nah Mapimpi is a proper Xhosa chap his arrogance is on point! what he said about targeting Kotaro The Ferrari Matsushima has me in stitches!😂 #ChasingTheSun
Liyabona ()
Imagine setting up for a scrum and seeing Beast, Bongi and Malherbe go off only for Koch, Marx and Kitshoff to come on 😭😭 #ChasingTheSun
Nom N ()
Was so close to not crying during this episode of #ChasingTheSun @Handre10 and the sound engineer put me back in my feels.💚💛💚💛💚
Tomas Marks ()
For those of you looking for #ChasingTheSun, South Africa documentary. Loads of good extracts on @SuperSportTV. Cross fingers it is released on Netflix soon.
A B B Y ()
Every Sunday when I watch #ChasingTheSun I get goosebumps all over again! Feel like I'm reliving the World Cup 🇿🇦❤️
Nazli Hamilton 🏆 ()
Just caught up on today's episode of #ChasingTheSun Let's all face this upcoming week the attitude of Sbu Nkosi and the Dirties. Let's f*ck this week up physically!
Brett Berman ()
#ChasingTheSun is the most epic documentary. Each episode I cry, and by the end of it I'm willing to run through a brick wall for the boys!
IG: johngoliath ()
Doogz probably scored the @Springboks' most important try of the entire World Cup in against Wales. Bra had one hell of a tournament. No disrespect to Chessie and Mapimps' tries, but they wouldn't have had that chance if it wasn't for that top individual effort. #ChasingTheSun
John Perlman ()
There are many amazing things about #ChasingTheSun But the one that really go to me tonight was this: Even though I know the score against Wales - obviously - I still felt incredibly nervous watching the second half. It was that close.
ThandoP ()
#ChasingTheSun is such a great production. Every episode is full of emotion and suspense like we don't know how it all ends lol. It's brilliant.
Shelley Diesel ()
#ChasingTheSun should be compulsory viewing. It is truly fantastic! Well done @GarethWhittaker @SuperSportTV
Angus MacRobert ()
Best thing about watching #ChasingTheSun is that our family watch it at 6pm every week, and then I can watch it again at 8pm. Can't believe there are only 5 episodes!
Sisa mafu 🇿🇦 ()
The context we got today on why Willie le Roux performed the way he did in the RWC is actually crazy #ChasingTheSun
BrownSkinnedGirl ()
#ChasingTheSun makes me want to cry. So much happens behind the scenes and it is seldom appreciated. We love you bokke!
Liger ()
So Willie le Roux had that nerve injury and played through it. Commendable but risky. Respected nonetheless. #ChasingTheSun
Jane Smith ()
Every episode of #ChasingTheSun I'm just blown away by this Springbok team. The preparation, attention to detail, & creative thinking across each role and aspect is phenomenal.
Carus ()
This excellent documentary has me so emotional. Pride and joy. Immense gratitude and respect for the team,the coaches and all supporting staff. Also great sadness that all that sacrifice is disrespected by the current division in our country. How did we get here?#ChasingTheSun
Annaleigh Vallie ()
@cleesgleen thought I saw your beautiful storytelling! 🙏🏽 #ChasingTheSun
Mthokozisi Nkomo ()
That Steal By Frans Louw Against Wales. He Got That Wrong And The Dream Died #ChasingTheSun
⭕️⭕️🗡 I stand with OZO to #EndSARS ()
I have goosebumps watching # the unity of purpose, collective respect and responsibility, focused strategy, team cohesion and accountability. Could this also be a recipe for building a nation?
Deslyn ()
#ChasingTheSun WHOA so you guys have to look at this!! I am selling some seriously, awesome toothpaste Here is the review she sent me after she tried it 👄 No bleaches 👄 No peroxide or harsh chemicals 👄 Kids ❤️ it 👄 Way less 💰 than whitening strips Whatsapp 0843724846
DStv ()
What an emotional rollercoaster. 🥺 OFF TO THE FINALS, WE GO. 🤩 Don't miss the #ChasingTheSun finale at 6pm next Sunday on @MNet Ch101 or stream it on the DStv app: 🇿🇦
Mpho "Your Friendly Sports Guy" ()
Having done commentary on that #RWC2019 Final on @1worldsr . It will be fascinating, reliving the moments but seeing the players perspective. #ChasingTheSun
Runningflyhalf ()
Still watching the latest episode of #ChasingTheSun because I had to rewatch that Francois Louw turnover 439 times.
Dylan Jack ()
What a quote to end on from Duane to preview the next episode: You draw a line in the sand. This is where you defend your family, country and everything you believe in. That last episode is going to be hella emotional. #ChasingTheSun
_xtlemeth ✨ ()
Can't believe this was the second last how is it almost done already 🥺 #ChasingTheSun
SuperSport 🏆 ()
@Tim_Harris8 @SiyaKolisi_Bear As soon as the international distribution is confirmed, we will make an announcement! #ChasingTheSun
Norah Chavula-Chirwa ()
Definitely my Sunday highlight 🙌🏾👏🏾👏🏾👏🏾👌🏾 #ChasingTheSun
SuperSport 🏆 ()
😂 @Makazole16 was asked how he was going to handle all the Ferraris around him on the pitch against Japan. His answer 🔥🏎️ #ChasingTheSun
SuperSport 🏆 ()
💥 @Beast_TM recalls his yellow card against Japan and what felt like an eternity on the sideline ⏳ #ChasingTheSun