#ComeDineSA Twitter Trend : The Most Popular Tweets | South Africa
#ComeDineSA you give people lowest scores you end up last, you went beyond sucking and being a loser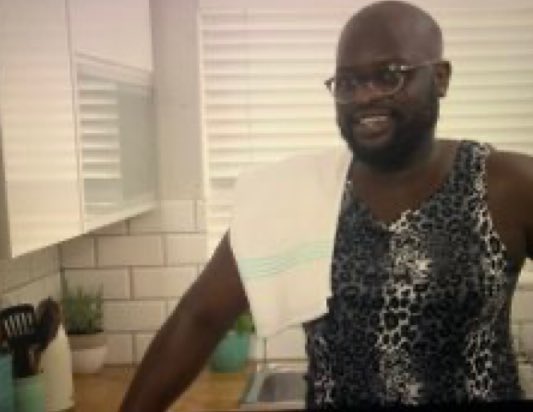 #ComeDineSA on Twitter
Moloko Rapholo ()
@VarishRamesar you were a good sport. You had the best meal. Kayla did you wrong 😂 #ComeDineSA
Mxo Nkutha ()
That Kayla woman, is such a been this happy to see a person come last. #ComeDineSA
NandiphaM ()
I'll watch the repeat on Saturday because uMama ubukela izinto zakhe🥴 #ComeDineSA
Karen Grimsley ()
#ComeDineSA Kayla you acted out a badly written script all week. Try smiling once in a while and stop worrying about safety hazards. Bridgette had the best food and personality.
Zepoo ()
I have a suggestion @BBCSouthAfrica & @RapidBlueTV For the next season of #ComeDineSA , your contestants must be a true representation of the country we live in 🇿🇦 Your ratings will also improve!
Jax ()
Bridget strikes me as someone fun and vibrant but poor child was drowning, those 3 dragged her with, she deserved to win but wicked Kayla made Nonetheless Im happy the wicked witch of the west didnt #ComeDineSA
Melanie Gia Ramjee ()
Can someone please find Kayla, so we can her hugs. She looks like she has serious issues. Like for real shame #ComeDineSA
Lutendo Madzena 👑 ()
Kayla came no surprise but also, why go on a cooking show if you don't like ANYTHING?!?! #ComeDineSA
Ruralitarian vagabond! ()
So Kayla came to #ComeDineSA to show us how miserable she is?
DStv ()
Rodney and Varish win one for the boys this the cats! 🙃 🏆 Tune in next week on #ComeDineSA at 8pm on @BBCSouthAfrica Ch174 or on #DStvNow:
Jax ()
#ComeDineSA shame man this one just needs a lot of hugs and forehead kisses, I dont think she was loved enough growing
Zan-dee ()
#ComeDineSA you give people lowest scores you end up last, you went beyond sucking and being a loser
BBC South Africa ()
Clearly a man with 10 cats knows a thing or two about feeding a group. Both Rodney and Varish deserved the #ComeDineSA prize this week, congrats! 🏆
My Surname is Khan™ ()
Yoh this one is so miserable yerra, Glad she came out last! #ComeDineSA #comedinewithmesa
KR ()
"This is Rodney's plate, I thought he liked potatoes" 💀💀💀💀#ComeDineSA
🌻 Nikky 🌻 ()
Can we talk about Bridgette's house though? Damn girl. HR >> Doctor 🤷🏻‍♀️ #ComeDineSA
Plane Jane ()
I just realized I remember Avril from about 10 years this chic has done well for herself. Glad she escaped that mess of a van der Pol #ComeDineSA
Thandi Rose / Thandi de Kock ()
Honestly though. That week was just LOVE LOVE LOVE and a bit of red wine and pink gin. #ComeDineSA
Ncasa Ntloko ()
I am so proud of my friend, Shandu. Putting himself out there, and sharing his laugh with SA, when we need it most. So much love for you, my leader @blknorris #ComeDineSA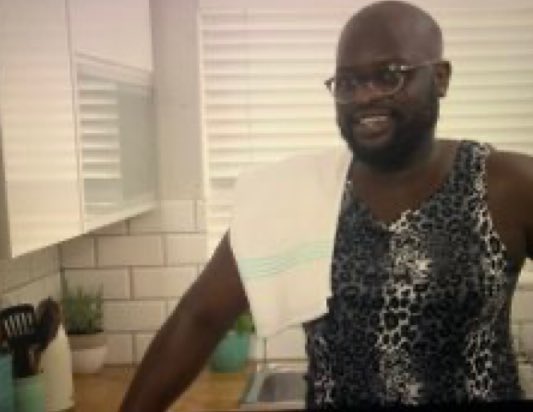 Seseki ()
Heh banna Shandu, just get a bigger pot 🤣🤣🤣His laugh is infectious #ComeDineSA
Rich Aunty Wande™ ()
Thandi did not cater for her meat-eating guests but is expecting 5-star vegetarian magic on her plate from them. Cha shame, she would eat slices of cheese at my house. #ComeDineSA
OkaMahlokoza Shabalala ()
Worthy winner, great episode 👏🏽👏🏽👏🏽😁😁😁 #comedinewithmesa #ComeDineSA @BBCSouthAfrica
Ashley Modisane ()
🤣🤣🤣🤣🤣 Entertaining bunch except for the vegetarian, loved it #ComeDineSA #BBCLifestyle @DStv
Tats ()
He's going to make a Won Come Dine With Me Sash. I have a strong feeling 🌚 #ComeDineSA
Nokwanda Ayanda ()
Yey!!! The well deserving winner , Bradley/Natalia. His night was absolute fun #ComeDineSA
Lee_Kee_Lu ()
All the contestants were fabulous. I am truly impressed. As an avid follower of the show, this season is Boss!! @BBCSouthAfrica #ComeDineSA
Avelia Watson ()
The vegetarian complains about the tofu not being creative, when served lentils! Fokof man! #ComeDineSA
Nomvula Mandy Khuzwayo ()
#ComeDineSA you know the show is in Cape Town when you see houses like that! Avril's house 😍😩
Barry Scharneck ()
Avril, you know your house is big when everyone's voices echo 🇿🇦 #ComeDineSA
Tumi Dawn Moi ()
Guys Shandu needs a chill pill 🤦🏾‍♂️🙍🏾👀🤣 where is that accent from 🤓#ComeDineSA