Cosatu Twitter Trend : Most Popular Tweets | South Africa
ANC chose COSATU and SADTU over the education of our children - @AbelTau1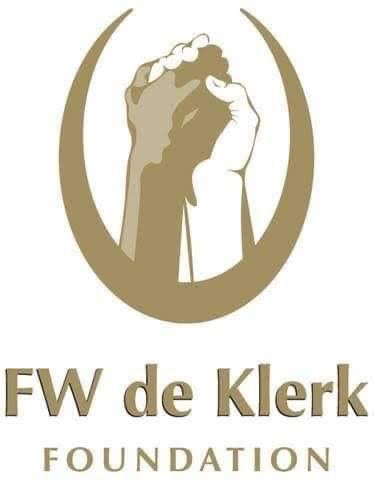 Cosatu on Twitter
Rachel ()
If ever I was shocked at the behaviour of the SACP, COSATU, ANC, its now. @DrZweliMkhize was busy with this Covid19 issue, instead of telling him, you working without pay , your matter is still going on, if you guilty of what you did, you will be punished, they FIRED HIM WITH PAY

Yaa Asantewaa ()
@Owen01Ndlovu @Sentletse Cosatu and all Black unions have chosen to get entangled in ANC fights than fighting for the Black person. They are more interested in who the next ANC President will be.
OomBala ()
@SAfmRadio @udocarelsesa SOEs are deliberately collapsed, to make it easy for these selouts to privatise these entities, where is useless
Kusta ()
Zwelinzima Vavi is the only union leader who maintained consistency in critiquing government. He did it under Mbeki, and even under the Zuma he supported in Polokwane hence the expulsion from Cosatu.
Africa rise☉☉ ()
SACP was privatized after Hani death as for COSATU ayi those one bafana exactly like the ANC
Comrade Mvie ()
@SimonPGrindrod Which unions he does not like, this is the President and COSATU President.
RODNEY LEKWADU ()
@MTshwaku @_cosatu Zingiswa Losi Nation asset sold out. We are going to sell our membership to #PSA
Thabang ()
ANC, SACP, COSATU are mired in an orgy of hypocritical ideology and looting. Forget about the communist utopia, they are a rapacious lot and beyond reproach!
Hlabirwa a Ngwaketsi Noko ()
@mahlatseMla @Julius_S_Malema Funny enough there's a workers federation called Cosatu they are saying nothing about this 😂😂😂... yeah neh SA politics
RODNEY LEKWADU ()
@SimonPGrindrod @_cosatu Zingiswa Losi has not yet issued a statement of congratulations to our national asset being sold out. 🤣🤣🤣🤣
Trade Union and Worker News in Africa ()
#SOUTHAFRICANAIRWAYS #SouthAfrica As they sell majority stake they will still expected to cough up R14 billion into the airline in the next few years. @_cosatu @SAFTU_media Empowered consortium Takatso to own 51% of SAA
No 2 propaganda ()
NTSHALI NTSHALI COSATU AND SACP BLADE are CHEERING the looting of 51% of SAA net assets by a private company. The assets were paid for and accumulated through tax payers 👇🤔
DebbieM ()
@MYANC ANC disbanded Youth League ANC made SACP useless ANC silenced COSATU ANC is to collapse W League ANC collapsed MKMVA The ANC voters bite nails while Stooges of DA work day &night. Black Majority are disciplined Why do u allow Spies to finish ANC? SOEs gone. No revolt
Deplorable Deni 🇺🇸🇳🇱🇿🇦 ()
Unions agitating for strikes & a rise in minimum wage all mean diminished returns, fewer jobs, more unemployment. These unions (COSATU) are in tripartite alliance with ANC & SACP & they hold business owners at ransom with their control of human labour. No thanks!
Jacques Cupido ()
The 2017 Class Project is more brutal than the 1996 version. The Revolution was on trial, it was under attack, now it have been betrayed. @SACP1921 @_cosatu
TRUTH BE TOLD ()
@_AfricanSoil Feel sorry for the labour force, why are they still contributing their hard earned salary to COSATU
Ntabs ()
@siyanda_jola @_cosatu and them are a sell out tripitate position Bemawu and them and all those aviation unions are mum now💁‍♂️
Mcdonald Sibuyi ()
Did @SACP1921 and @_cosatu know about #SAA privatization? What are they planning to do about it?
NDIPIWE ()
@SACP1921 and @_cosatu statement coming via their foundation coming soon. #SAAPrivatised #HUAWEIBand6
Nkanyiso Mathamba ()
@_cosatu & @SACP1921 are waiting for FW de Klerk Foundation to issue a statement for them to say
Son of the Sun ()
SAA privatised, COSATU and SACP have gone into hiding not that they are relevant anyway but still
Mogami ()
@_cosatu 🤣🤣🤣🤣 Useless victories, SOEs are being sold to highest bidders, you guys are useless
S E P H I R I❄️ ()
51% of SAA is now controlled by the oppressor. The ANC SG might want to give ANC members a signal. What is more concerning about this is the silence of SACP and COSATU #CR17BankStatements
Vladimir Strzhlkovsky🌍 ()
@Esmerel44191850 @VusiSambo Covid Waves just a minute, why your (money) taxpayer still maintain Gautrain?....you going to maintain SAA
Native ()
so where is SACP & COSATU in all this mayhem when their presidential candidate is retrenching workers everywhere & privatizing state assets?
Herman Mashaba ()
ANC chose COSATU and SADTU over the education of our children - @AbelTau1