#ECRItCanBe Twitter Trend : Most Popular Tweets | South Africa
TODAY. IS. GOING. TO. BE. HUGE 💪 Courtesy of Standard Bank - South Africa! Stay tuned: On FM, Online and on DStv #ECRItCanBe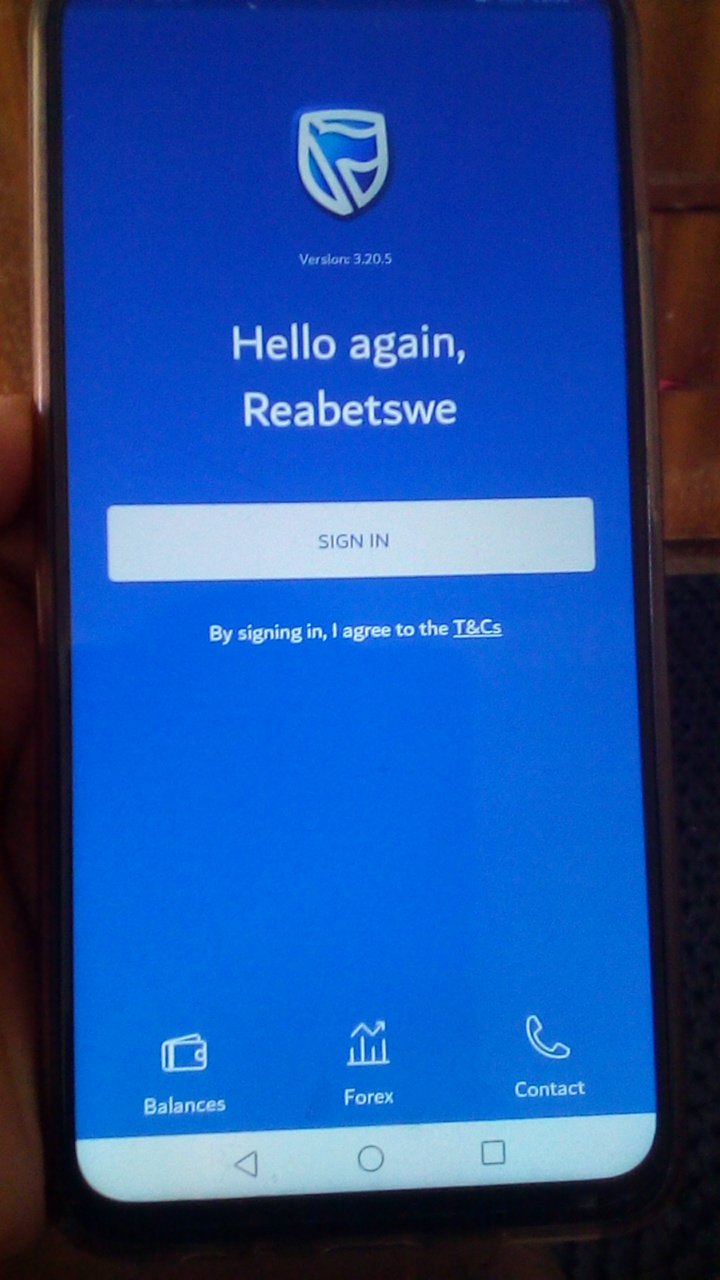 #ECRItCanBe on Twitter
Ngoako ()
will use the money to pay some of my student debt at the university so that I can get my diploma @ecr9495 @SBGroup #ECRItCanBe
Tomland ()
@ecr9495 @StandardBankZA I would buy building bricks to finish off my moms house that she started building just before lockdown but she couldn't finish because she was not working because of lockdown so I would use the money to buy building materials to help her .#ECRItCanBe
SimoneSoupen ()
@ecr9495 @StandardBankZA #ECRItCanBe donate it to GBV victims
Rhinarchuma ()
@ecr9495 @StandardBankZA #ECRItCanBe My dream is to turn my little vegetable stall into a spaza shop
Bongi ()
I just recently got retrenched, I would buy my family groceries and the remaining amount I will save it for rainy days @ecr9495 #ECRItCanBe
CHEROL ()
@ecr9495 @StandardBankZA I would spend half on groceries and save the other half #ECRItCanBe #ItCanBe
Nuraan Nanie Abrahams ()
I do handsewing from 5k can go along way. Owning 2 Sewing machine will make my work much faster and easier. And I will also be able to employe other ladies from my area and do job creation at the same time. Please make my dream come true 🤞🙏 @ecr9495 #ECRItCanBe
#PutSouthAfricansFirst 🇿🇦 ()
@ecr9495 @StandardBankZA My dream is to one day see my fellow people 🇿🇦 get jobs so that we can get employed and be able to help our families with the recruitment agency I have started I believe I will help alot of unemployed people of South Africa to finally get jobs of their dreams #ECRItCanBe
Lethabo maphanga ()
@ecr9495 @StandardBankZA I would use it to open a chicken farm business #ECRItCanBe
Navesha naidoo ()
I would use R5000 to get my kids everything they need like clothes, shoes & baby essentials and also help my sister in law that is currently pregnant with the basic essentials for her hospital and baby bag. #R5000 will go along way. #ECRItCanBe ❤️ @ecr9495 @StandardBankZA
GERALDINE LOKCHANDER ()
@ecr9495 #ECRItCanBe I would use the money to pay off debt and put it towards school fees
Pinky Mduba e-Emmaus ()
#ECRItCanBe @ecr9495 @StandardBankZA I will pay at school to get my Diploma and register to continue with studies next year. I have a poultry business 🐔 I wish to raise it while I build their house, this money I get here helps me to pay at college.
Zama The Dietitian 🍓 ()
@ecr9495 @StandardBankZA #ECRItCanBe here's I would put this money to use 🤞🏽🤞🏽🤞🏽
MGG MSP ()
#ECRItCanBe @ecr9495 If I were to win the 5k, I'd invest it and let grow so that my future is secured. #ItCanBe
Bongi ()
I just recently got retrenched, I would buy my family groceries and the remaining amount I will save it for rainy days @ecr9495 #ECRItCanBe

Jean D ()
#ECRItCanBe I would really love to win R5000 this week its my birthday this Saturday and I have zero rands in my money would really help me celebrate a little bit with my family and even to just have a birthday ecr please pick me to win.
IG:mbarliegh_dlamini ()
would buy a laptop to help me apply for jobs and also do my assignments and save the remaining amount #ECRItCanBe @ecr9495
Simphiwe Wilson ()
#ECRItCanBe @ecr9495 I would buy my mum a washing machine for my mother who works Monday to Friday and does not have time to rest,it will give her a helping hand and the remaining R2000 I'll put it in my Standard bank savings and investment account Saving towards my graduation
Botlhale Ramorula ()
#ECRItCanBe I am going to buy a mobile kitchen so that i can expand my food Business @ecr9495
Este van Aswegen ()
Would love to make debt less and we moving into a new house need more curtains and finally a house with space for my boys so would love to get them a jungle gym #ECRItCanBe @ecr9495
Andre Louis ()
I do work for an NPO in my community of Wentworth we give out groceries to those in need and cos of covid we've being unable to raise funds I would give half there and the other half do something for my mum it was her 65th birthday last week #ECRItCanBe
Spicegirl ()
#ECRItCanBe #StandardbankZA @ecr9495 have just been retrenched due to Covid😢😢😢so winning this cash will really help me financially to see my daughter thru high school and help me with buying the most essential things like food etc. @BellTashiyana
Reabetswe ()
#ECRItCanBe @StandardBankZA I would definitely save for my 2021 registration fee
Katz ()
If i win i would definitly buy would lift a huge weight of my moms shoulders because she is the only breadwinner at home.#ECRItCanBe @ecr9495
Nikita C Faro ()
Much needed R5000 for the house as works been tight during this lockdown. Thank you in advance #ECRItCanBe @StandardBankZA
Nosipho Lyanah Sibanda ()
#ECRItCanBe @ecr9495 @StandardBankZA I would use the money to set up a small fast food business for my mom at home for her to generate money to sustain themselves on the daily
Botlhale Ramorula ()
#ECRItCanBe I am going to buy a mobile kitchen so that i can expand my food Business @ecr9495
Ricado ()
#ECRItCanBe My wife was recently in hospital I had to fork out cash by borrowing from friends I would pay the borrowed money back and fill my empty fridge with food for my 3 kids. @StandardBankZA @ecr9495
Simphiwe Wilson ()
#ECRItCanBe @ecr9495 I would buy my mum a washing machine for my mother who works Monday to Friday and does not have time to rest,it will give her a helping hand and the remaining R2000 I'll put it in my Standard bank savings and investment account Saving towards my graduation
East Coast Radio ()
TODAY. IS. GOING. TO. BE. HUGE 💪 Courtesy of Standard Bank - South Africa! Stay tuned: On FM, Online and on DStv #ECRItCanBe