ENCA Twitter Trend : Most Popular Tweets | South Africa
We thank the ANC for making this bold statement. We implore @edmnangagwa to take heed of it and respect the constitutional rights and human rights of the Zimbabwean people because #ZimbabweanLivesMatter.🇿🇼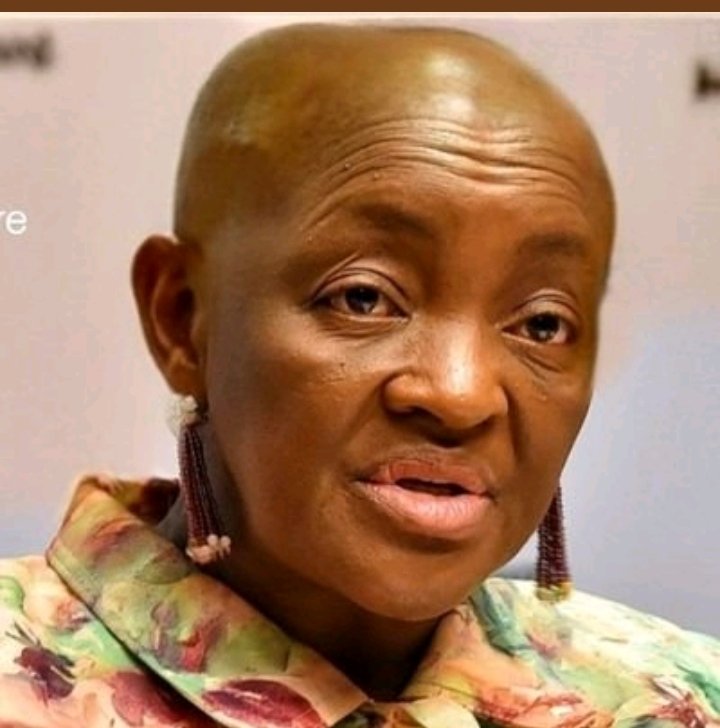 ENCA on Twitter
Grant ()
@eNCA Of coz we as smokers understand why they had to do it, u cant just force smokers to stop unless u want to kill them @DlaminiZuma how did u become a medical doctor if you dont know that? Are u even really a medical doctor
David Tshabalala ()
He literally "Cut Ties" with corruption. 🤣 Love to see it @eNCA @ShahanR
Philile Makhathini ()
@eNCA How can the corrupt investigate themselves. Cyril has no intention to deal with corruption.
Richard ()
The Premier is disingenuous. He correctly points out that the DoH has corrupt individuals and those that go above and beyond, but fails to mention that, essentially, the former are in top management and the latter are actual health workers.
Grant ()
@eNCA This is how all smokers feel without their nicotine, restless, depressed, anxious #VoetsekANC anc wants to kill us with their ban
Paulranoka ()
@eNCA How can a bigger thief investigate the biggest ? Nothing is going to materialize on the issue of corruption, how can you audit your family.
John Black ()
@eNCA He banna🤭 What the f? We know those people things are shacks. We know a shack when we see one. Don't lie to us😡😡
𝙏𝙝𝙖𝙗𝙞𝙨𝙖 𝙈𝙖𝙯𝙤𝙣𝙠𝙚 ()
@LandNoli Finally someone called a cat a cat, not a four legged pet. Media especially ENCA is Ramaphosa constituency.
Tar ()
@eNCA This robbers are robbing us of everything, even our Rights , #VoetsekANC blackmarket is tax free!

Kathy ()
@eNCA Now I've heard everything! Swimming is something you want to do or not! U can't blame lack of facilities either! Most schools raised funds for yrs for pool! All children taught to swim privately at own cost! less corruption more funds for extras! Own responsibility to teach kids!
ArcAngel ()
@eNCA Scape goats you mean. We want the big fish. Cyril, Ace, Fikile well pretty much all the ministers and NEC.
Hermit Priscilla ()
@mikegbaines @eNCA We have to assume that NDZ knows more than the experts in the rest of the world, keeping the bans on tobacco in place!
King Leonidas ()
@AFranzsen @eNCA That is just one of the many points of convergence between the article and the thread. It is also interesting to note how perception and thus interpretation of data differed remarkably between people from within the country, the whole of Africa, and the rest of the world.
Karen Lotter ()
Judgment reserved in tobacco case | eNCA
Karen Lotter ()
COVID-19: SA infections lower than govt predicted - Mkhize | eNCA

Motlale Moloto ()
@eNCA Is there something else you're not divulging? Isn't it the NICD / MAC that set the rules for testing? Recently MAC alluded to test kits being insufficient 🤷🏿‍♀️, we're not dumb!!!
🌻 ()
@eNCA Since ANC GOVERNMENT came 2 Power, there been CORRUPTION for 26 years GOVERNMENT ENRICHES THEMSELVES while CITIZENS & COUNTRY are PLUNGED in2 POVERTY❗ PEOPLE LIVE IN DIRE CIRCUMSTANCES❗ YOU make RIDICULOUS, IGNORANT DECISIONS & RUIN ECONOMY & THOUSANDS of PEOPLE LOSE their JOBS
@leshira ()
@machaba_mm @eNCA It was a 😭 Won by a relative. So another tender to close the Graves will be awarded to another relative 😭😭😭
Nomvo Madushele ()
@eNCA They are not alone,we are paying for the sins of the elite ruling party and their incompetent cadres, it seems as if they are punishing us for repeatedly voting for them amidst all the malfeasance they are capable of
Martin Slabbert ()
So @LindiweSisuluSA refuses to take questions on the matter? Happy #ANCFriday everyone
ThinkeringThoughts ()
@eNCA Good thing the Western Cape isn't governed by the ANC because at least it coped with good strategy and good governance @alanwinde
Sebata ()
@eNCA I think Tshwane residents should also be outraged by the same treatment they receive from @CityTshwane
Ursula Irene Ray Le Roux Greyling. #WeWantToZol ()
@DrZweliMkhize PLEASE DO SA A FAVOUR AND RESIGN YOU INCOMPETENT CLOWN.
Gopolang Tlhabologang ()
@eNCA dont try to be smart. adduce evidence. Avail your predictions in the form of statistics so that we can make a comparison. Dont try to get get by talking without making references. This is what happens when politicians handle stats. wen it suits them they talk cheap
Nohayi Seane🇿🇦🇿🇼 ()
@MzwaneleManyi @eNCA And ATM is a project of GUPTA so we knw . The hand that feeds you contrals you!
Fadzayi Mahere ()
We thank the ANC for making this bold statement. We implore @edmnangagwa to take heed of it and respect the constitutional rights and human rights of the Zimbabwean people because #ZimbabweanLivesMatter.🇿🇼