#enca Twitter Trend : Most Popular Tweets | South Africa
WATCH: Congregants arrested for violating lockdown regulations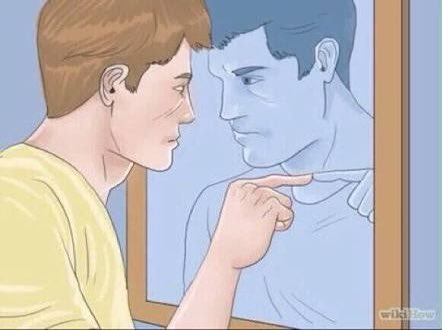 #enca on Twitter
@Lehlonolo3 ()
@eNCA Alcohol industry should b somehow considerate of Medical fraternity. De industry should @least work with gov moving forward in alleviating challenges by hospitals & police due 2 drunkardness. Intro measures 2 descipline their members as dey r reckless too.
Kori ()
Imagine receiving a call that your gran was injured in an illegal church gathering? Bathong
Zama Zah Mkhize ()
@Abramjee @eNCA #CrimeWatch one of the Pakistan nation use to travel to Pakistan every after 2 months but he has no bussiness where get the money to travel? #DurbanCentral police station
Donaldson ()
@ShahanR @eNCA So after being vaccinated is it mask off and no social back to normal just like that???
Candy ♥ ()
@eNCA love the TecHub segment with Aki just with the cameras around on the 24/7 company piece wish the cameras in the background were more on the street and not in malls, in SA who care for shoplifting?
Just a guy ()
@eNCA He said nothing new really. Borders will close, curfew is relaxed and they are busy with negotiations for a vaccine. That is it. The rest was blah blah blah. This was by far one of his weirdest speaches ever. This while we are in the middle of a second wave and highest numbers.
Ntuthuko@G ()
#FamilyMeeting I look forward to hear brian Molefe side of the story and how media will interpret it @eNCA
Kelebogile Malela ()
@joel0002 @eNCA How about this ?... #FamilyMeeting #cyrilramaphosa
David bafana msomi ()
@MthembuM2 @eNCA Kanti Mthembu uNkulunkulu akakuzwa uma uthandaza from your house? What is it about a building other than your house that makes you believe ukuthi uzwakala kangcono? Please make me understand
Deekay ()
@eNCA Is funny that cigarette sales is still allowed. Why did the ban in the 1st So this mean liquor industry must fight.
Vural Alparslan ()
Per the IMF, South Africa 2020 GDP (nominal): $282B Bloomberg Index, Net worth of Elon Musk: $209B
Dr CT ()
@eNCA Irresponsible people into potential alternative was to hv church
Dr Siphs Sokhela ✨ ()
@Phils_SM @AkhonaKhumalo_ He barely did. He needs to do better especially when Chief Justice was on eNCA spewing nonsense
Mario ()
@eNCA Prisoners first in line to get the vaccine is disgraceful. millions of hard-working, tax-paying members of the public who are are also at risk, those South Africans deserve access to the vaccination before it is provided to prisoners.
Ntshinga, Rethabile ()
Alcohol industry representative on eNCA, this chap says he hopes that the president will come back to his senses. 😭
Human ()
@eNCA Seeing is believing regarding 20m vaccines, even wealthy countries have not been able to secure that many in Europe.
Aaminah ~ Aunty Pursestrings ()
that ENCA reporter's know it all tone annoys the heck out of me. What grates me even more is sometimes he is being bullheaded whilst being wrong
Selabe ()
This Shahan gent on @eNCA every morning trying to turn into Chris Cuomo so bad.
Samurai ()
@eNCA Mr President, we've seen people fainting minutes after getting those vaccine doses, plus please explain why this is just for African countries.
Christian. L. Coetsee ()
@ShahanR @eNCA Nothing that government (anc) ever brought into this country was above board!
ENCA ()
In this week's Health Focus Uveka Rangappa speaks to a panel of experts on how to cope with the grief and trauma of losing a loved one during this pandemic. Wednesday, 13 January at 10am on @enca #DStv403.
👑 King ()
@eNCA Literally Small Businesses are being fumigated like flies in the name of lockdowns
Hannes van den Berg ()
@metrobabe @eNCA This should take about 6 years if all goes well!! Prepare for 6 year lockdown and the 67th wave!!!
𝔸𝕜𝕒𝕟𝕪𝕒𝕟𝕘 𝕄𝕖𝕣𝕖𝕞𝕖𝕟𝕥𝕤𝕚 ()
@Gao_Phala Akere you know eNCA e rata drama. So one must never underestimate them. Even last time bekungekho need for i-panel but ke 🤷🏽‍♂️😂🤣
Penelope 🇮🇹 ()
Members of parliament must be first in line to get vaccinated ene re Kopa live on ENCA ... Sefapano 🤞🏾then le rona we'll follow ka Mme Mmao
Enerica ()
@eNCA Please help me understand how many pot entry are there because The last I checked we only have five land entries.
ENCA ()
WATCH: Congregants arrested for violating lockdown regulations
ENCA ()
Some churches in Sebokeng are refusing to remain closed as required under lockdown level three. Several groups of churches have called a meeting for today. The Police have arrived and shut down the gathering. @ManqobaMchunu is there. #eNCA Courtesy #DStv403