Godfrey Sapula Twitter Trend : Most Popular Tweets | South Africa
Me when I saw Godfrey Sapula trending and realising we still in 2020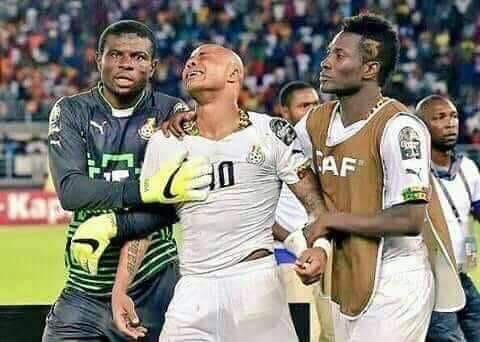 Godfrey Sapula on Twitter
Moagi Tlhogo ()
Seeing Godfrey Sapula trending ...I thought another former soccer star died a pauper again 🤣🤣🤣
Bruce_Sugar ()
@soccerzela Godfrey Sapula, Gift Leremi, Lerato Shabangu, Surprise Moriri, Jose Torrealba and the list is just endless. That kit brought back the glory to the club that we all know and love.
Mastermind🧠🇿🇦🇱🇸 ()
@soccerzela Surprise Jabulani AK-47 Godfrey Booker T ..etc
Thabz ◻◽▫️ ()
Godfrey Sapula🔥 #Sundowns 👆🏼
Thabz ◻◽▫️ ()
Godfrey Sapula, Clement Mazibuko, Surprise Morori, Josta Dladla, Gift Leremi, Vuyo mere, Oscar Ntwagae, Michael Manzini, Jose Torealba 🔥🔥🔥🔥 Siaka Tiene Mamelodi Sundowns faaaaan 😭👆🏼👆🏼👆🏼👆🏼
Cole 🇸🇿 ()
Seeing Godfrey Sapula trending reminded me of Elias Ngwepe, Reagan Noble, Esrom Nyandoro, Matty Pattison, Franck Schoeman, Carlo Scott, Manqoba Ngwenya and a lot more former Downs players.
Cole 🇸🇿 ()
One of the greatest Mamelodi Sundowns jersey in PSL Sapula. No disrespect to Roger Fetumba, Papi Zothwane and Teko Modise 🔥
Katlego Omphile ()
Aai lea tšhoša maan. My thoughts when I saw the Godfrey Sapula on the trending #Level1 #GodfreySapula
Martial F.C ()
Godfrey Sapula is one of the best players to have ever grace the PSL. I'm so happy to see him trend as people are appreciating his great career. Watching him was an absolute pleasure. Oh The Godfather. 🙌🏾
Thapelo Paul Maboa ♥️ ()
Esrom Nyandoro Godfrey Sapula Josta dladla Oscar Ntwagae Mike Manzini Siaka Tiene Benson Mhlongo Vuyo mere Jose Torrealba Surprise Moriri At the same damn time
Bobo_Tsonganese ()
Godfrey Sapula trending, triggers the fact that my team Orlando Pirates has become Dunuzas feeder team. How on earth we let him go at his prime beats me. Nvm the later exodus of Good players to pitori
Emma 🌴 ()
Me when I saw Godfrey Sapula trending and realising we still in 2020
NCHOKO MODISE ()
@soccerzela GODFREY SAPULA , He used to come to my hometown carrying diadora sporting kits to donate to soccer players
John Putsa ()
I was thinking why is Godfrey Sapula trending and I thought of the worst. Covid has really damaged our thinking