#gomoramzansi Twitter Trend : Most Popular Tweets | South Africa
Eya ntokozo is such a good actor, he's the best young actor for me in this show by a mile. How he doesn't have an award is insane and unfair. His facial expression alone is top tier👏🏽#gomoramzansi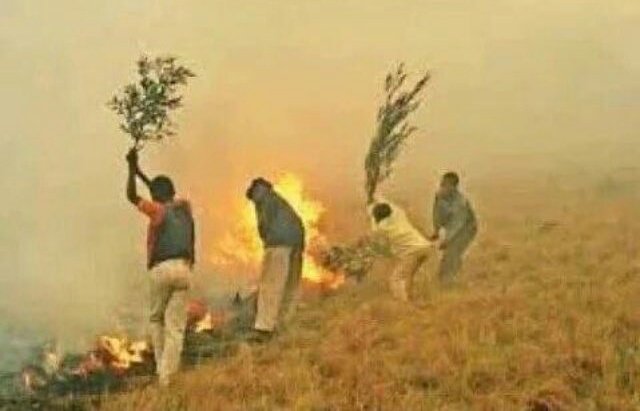 #gomoramzansi on Twitter
NkosikhonaDjwarpzone ()
Your English accent ntwana😭😭 #GomoraMzansi Szokukhumbula
IG:Joy-Zelda ()
#GomoraMzansi #Gomora Hit an like if you dislike her Sibongile
- ()
Sonto is still carrying on with killing ppl? When will she learn? So she kills sfiso and then later on someone will kill someone from her family to avenge themselves. This woman is very foolish though, useless old hag #GomoraMzansi
Nonto ()
Things went downhill for the Molefes the day Onthatile decided to kill Mam Nomsa. I guess it's true. Kukhona amanye amadlozi that are willing to fight tooth and nail for iy'ngane zabo. #GomoraMzansi
Future♉🌿 ()
Gomora is playing with us. Gladys has been on their necks for weeks and they still don't have an idea of who it could possibly be?🙄 Or is it because they don't think she's capable of that? #Gomora #GomoraMzansi
KweenKwea 👑 ()
But like Teddy was with Don the whole Crying even, when did he steal the Like can we use sense sometimes #GomoraMzansi
🌼akulunge🌼 ()
#Gomora MaSonto is doing what Gladys did. The only difference is She is doing it intentionally ...Kubi ezweni #GomoraMzansi
S Y - T S W A K O ()
# 😏Lo we sphongo is starting to irritate me!!! 😏😬😬
BRUV JALI ()
So if Teddy stole the iPod he would unpack his bag in front of phamb'kwabantu like that? #Gomora #GomoraMzansi
Mr G. Phumudzo Mudzunga ()
Azwidohwi Malaka is proving me wrong, I never knew she was this talented especially when she was playing Pfuluwani. The girl is on fire on #GomoraMzansi
- ()
Gladys is out for blood and I'm here for her taking on that old thug. She needs to pay #GomoraMzansi
Reatlegile🦋 ()
Gladys is going through alot hey 😪angisathandi 💔 #GomoraMzansi
___Kutlwano ()
Don is proof that a man will stay with you and use you a sa go rate 😩😂 It's the nerve for me 😂😂 #GomoraMzansi
Bree ()
#GomoraMzansi Just in case you need help with writing, structuring, editing and planning research proposals, please hit up rendanimakhavhu@
Kabelo Makatile ()
The DISRESPECT, exactly what I asked not to happen, Zodwa should kick them out with boiling water, sies Don. #GomoraMzansi #Gomora
Kealeboga Mothobi ()
I want a LIVER as big as Don's 😂😂🤣 Die maan ona le SEBETE 😩 #GomoraMzansi #Gomora
JUSTIN HENRY ()
Don Mara they give you the pinky finger now you want the whole arm😤😂😂😂 #GomoraMzansi
LORD KAYBEE ()
Don should be organizing heists, kidnapping people,be on a feud with MaSonto,coz this Don is boring yho🙄😔#GomoraMzansi
Chaungeni 🇿🇦 ()
Isidingo has left us in miseries, we were used to him next to Makgorometja and the Sotho man. That hostel and Sibeko mine life, gave us hype Elke day😂. #Isidingo #GomoraMzansi
Boitumelo.katlo❤ ()
Where was or should i say where is this Melusi 👇 is he really gone 😩#gomoramzansi
- ()
Gosh thembi is doing things this season on this show both her and ntobeko have been the stand outs this season, no cap. Give them their flowers already🔥 I am impressed👍🏽#gomoramzansi
- ()
Eya ntokozo is such a good actor, he's the best young actor for me in this show by a mile. How he doesn't have an award is insane and unfair. His facial expression alone is top tier👏🏽#gomoramzansi
F.R.E.E.👑 ()
Thembi Seete is EATING this #Gladys role UP👏🏼👏🏼👏🏼👏🏼👏🏼👏🏼👏🏼 Damn!!! She is on it!!! 🔥🔥🔥 #GomoraMzansi
Phemelo ()
Yho! #GomoraMzansi A lesson in how one seemingly insignificant decision can unravel your whole life. One decision, the wrong company, add fear and lies for a life ruined.
TumzaT🏳️‍🌈 ()
Finally the truth is 🔥🔥🔥👌👌👌👌#gomoramzansi
Nobanzi Bam ()
Now the truth really hurts😢Gladys will be shattered knowing how his precious son was involved in this mess #GOMORA #gomoramzansi
J U N I O R ()
#gomoramzansi Don! 😂🔥Akere labona baby daddy has power!
Sphyso ()
@SishiiOfficial you nailed it on today's episode 🔥#gomoramzansi
Jerry Jay Jay ()
The Boom shaka lady can Act shame. Facial expressions on the last scene of Gomora yeses #gomoramzansi
The-General ()
Sonto be ready for Knockout from Gladys 🔥🔥🔥 #Gomora #gomoramzansi