#HambaMzimbaSalaNtliziyo Twitter Trend : Most Popular Tweets | South Africa
@tboseZA The other day i go to Clicks bcos i had headache that did not want to end. The cute guy Pharmacist gives me Menograine tabs for Menopause. He said looking at my age & description of the headache, I have Menopause. A sanka ka hurtega bjana mo laefeng😌#HambaMzimbaSalaNtliziyo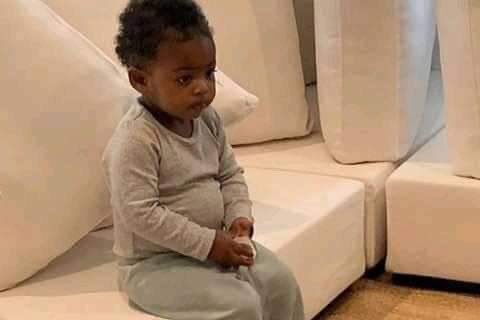 #HambaMzimbaSalaNtliziyo on Twitter
RareBreed Radebe 🇿🇦 ()
When the guys selling at the robots refer to you as sester and no longer mabhebeza or baby I was shook! #hambamzimbasalantliziyo
Jiyane Khulile ()
When I stopped playing late on Thursdays and Sundays coz I need to be at work the following day. No more partying till 3 and wake up early and everything will be normal #HambaMzimbaSalaNtliziyo
Mr. Jones Maluks ()
@tboseZA The Waking up during the Night Rounds are gone is 1 before sleep and 1 when we wake up in the Morning #HambaMzimbaSalaNtliziyo unless 1 aKume
The_Outlier ()
@tboseZA I was good with numbers, now 1+1 is a difficult 😭 Can't handle noise🙉 Picking up something is a mission Two steps I'm running out of breath #HambaMzimbaSalaNtliziyo
Tlaleng C Maloisane ()
#HambaMzimbaSalaNtliziyo when in need to get up from a flat couch, someone must help me by pulling my hand . When climbing steps I must hold on to rails 🙈😆 @tboseZA
Shaun Molokwane ()
Me: Eita Markhams guy: Sho unkel 👍🏿! *Eh banna! 🙆🏿‍♂️🥺 Oright; * Me: Hello 😊☺ Checkers cashier: Ashe👏🏿! Batho ba Modimo! 🤒😢🚶🏾‍♂️ #HambaMzimbaSalaNtliziyo
Madimetja ()
In my younger days 2 days without sleep was a regular thing, now if I have 2 hours or more less sleep I become a mess #HambaMzimbaSalaNtliziyo
Strauss Mazibuko ()
@tboseZA Bra T I would choose staying home with my fine whisky and clean my yard than going out. Every trouser I wear, will have money in it and wifey will complain when she washes I forget easy nje and i don't like noise at all.😂 #HambaMzimbaSalaNtliziyo
T. ()
#HambaMzimbaSalaNtliziyo 🤣🤣🤣🤣🤣🤣🤣🤣🤣🤣🤣😝😝
Brighton ()
#HambaMzimbaSalaNtliziyo Bathi just like Kaizer Chiefs i cant stay on top for too long. 2minutes 2 strokes am gone! 😂😂 @tboseZA #HambaMzimbaSalaNtliziyo
Tarch ()
@tboseZA Going out until late is such a drag, I'd rather snuggle up on the couch with pop corn and wine, even the dance skills are deteriorating 🤦🏿‍♀️ #HambaMzimbaSalaNtliziyo
Manageng Kekana ()
I enjoy staying indoors and spending time with my going out it's so tiring😂 #HambaMzimbaSalaNtliziyo

Just T ()
@tboseZA I saw it on one of my colleagues, she brought a container full of jam. She thought it was her lunch box🤣.#Forget #HambaMzimbaSalaNtliziyo
Herman Matsho ()
#HambaMzimbaSalaNtliziyo bro T i cant stand the volume level my daughter put on TV yet in my prime i had amps and subs in the car @tboseZA
Fiona Gallagher ()
Uncle T what is the name of the BeBe & CeCe song that you just played @tboseZA Le ditsebe ha di sa utlwa ke botsofadi 😢😢 #HambaMzimbaSalaNtliziyo
Mmadikgosi Matshego ()
@tboseZA I haven't reached 35 so let me camp here for comments😅 #HambaMzimbaSalaNtliziyo
YouTube #MatomeFM ()
Have made peace that the curfew of 10pm is the best The body reacted well to that time limit #HambaMzimbaSalaNtliziyo
Gorda ()
#HambaMzimbaSalaNtliziyo when the say askies grootman ko monateng
DJ ZIMZET ()
@tboseZA @tboseZA some of the signs are like that of DJ Fresh I dj but tjerr the noise is getting to me, especially those Bluetooth speakers moer! I can't stand those things 😂😂🙈😂 Another sign is I can't dance like I used to & I dance the outdated styles 😂😂😂 #HambaMzimbaSalaNtliziyo
Pula Spuleng Mthembu 🌧️☔ ()
@tboseZA The other day i go to Clicks bcos i had headache that did not want to end. The cute guy Pharmacist gives me Menograine tabs for Menopause. He said looking at my age & description of the headache, I have Menopause. A sanka ka hurtega bjana mo laefeng😌#HambaMzimbaSalaNtliziyo
Khethiwe ()
#HambaMzimbaSalaNtliziyo @tboseZA 😳😳😳 I am 39 and my niece already has a 2 year old daughter who calls me Gogo!!! My friends 19 year old also gave birth this year so nje kuyabheda. I have accepted it.
Langu Mashaba ()
@tboseZA my wife is 25 and she does all mentioned in the #ThreeTSpoons. You watch a movie and can barely hear a thing. That female can sleep, yerrr. Is she an old soul maybe? #HambaMzimbaSalaNtliziyo
Katleho ()
When your body takes three days of sleep to recover from one night of as opposed to a couple of hours of sleep in the youth days 😂 @tboseZA #HambaMzimbaSalaNtliziyo
Tshikani magoveni ()
#HambaMzimbaSalaNtliziyo : @tboseZA I played soccer with the youngsters the other day and I have never coughed so much in my life. And then I understood why they call me uncle and grootman, tšhipi e jelwe ke mollo Bra T.
Thato Collin Sefole ()
Kids stop playing football when I pass woo umtu omdala @tboseZA #HambaMzimbaSalaNtliziyo
Lornz Moseem ()
Eish, ka lebala I need to write things down before i go out to 😭 #HambaMzimbaSalaNtliziyo
God got my six🇿🇦 ()
The music at clubs just seems a bit too loud for me , I think my eardrums have gotten weaker #HambaMzimbaSalaNtliziyo
Bheki Dlaminibj ()
@tboseZA #HambaMzimbaSalaNtliziyo Ngangumsubathi ngigijima T and don't even talk about soccer ⚽️ "the best middle fielder that you can get". You this cows 🐄 🐮 of that team I don't want to mention bengingazi replacer fast fast T in my !! @kayafm95dot9 Muscles & 6 pack 👌
Keabetswe Matolong ()
@tboseZA I no longer enjoy going out and partying until the morning, I get irritated with crowded places, I now prefer going for lunch/dinner just for a few hours or stay indoors and indulge on reading or watching movies/series or enjoying good music. #HambaMzimbaSalaNtliziyo
Certified_PureGold ()
@tboseZA #HambaMzimbaSalaNtliziyo @tboseZA whenever i go clubbing,around 9pm i just go sleep in the car, to think i used to be a queen of lalavuka😆