#KrunchWithKhutso Twitter Trend : Most Popular Tweets | South Africa
STOP LETTING OTHERS DEFINE YOU BY THEIR MISUNDERSTANDING OF WHO YOU ARE! #KrunchWithKhutso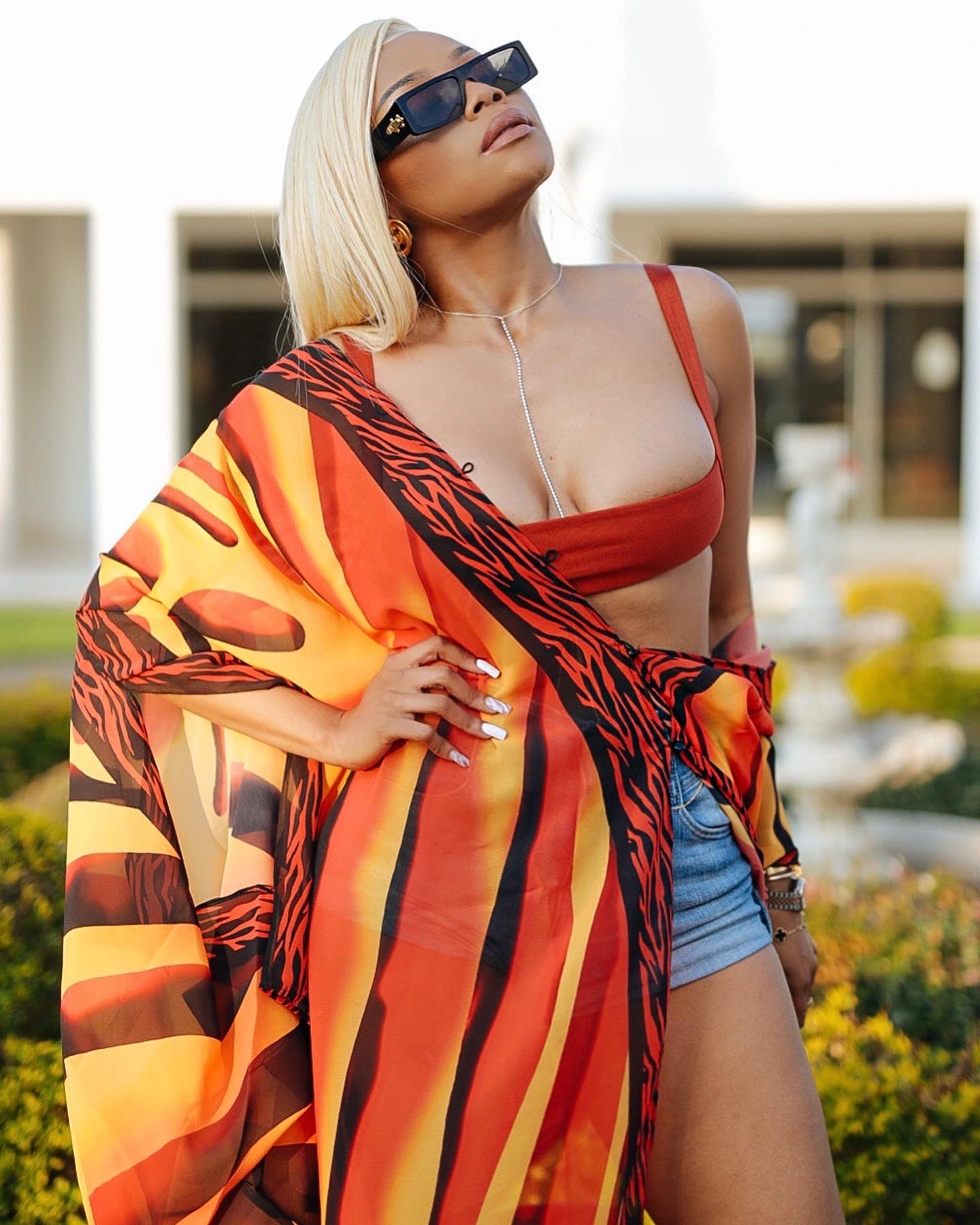 #KrunchWithKhutso on Twitter
T Miya 🇿🇦 ()
Congratulations 🎉🎉🎉👏👏👏 Well deserved Busi Mahlangu #LadiesLoveFridays x #KrunchWithKhutso Same time same place with @KhutsoTheledi Mon - Fri 9am to 12pm, with that said have yourselves a peaceful and great Ahi Faaaaambeni 🚀🚀🚀🔥💯🔥
KEITUMETSE ()
@KhutsoTheledi Busi is my fighter today 🤞🏽🔥🔥#LadiesLoveFridays #KrunchWithKhutso
Lerato Pietersen ()
Haiiiii haiiii haiiii #KrunchWithKhutso 🙆🙆🙆 @KhutsoTheledi we got a poet, we got singers nje haiii do it mommy💃💃💃💃
Leah Mazulu Kgophane ()
hai hai hai we have the winner 🔥🔥🔥🔥🔥🔥🔥🔥🔥🔥🔥but ndishiloooo BUSI #KrunchWithKhutso @KhutsoTheledi
𝕻𝖆𝖇𝖆𝖑𝖑𝖔 ()
#KrunchWithKhutso 😭😭Sometimes you gotta lose to win again!!!! #ladieslovefridays @Yfm @KhutsoTheledi
Boo thang❤️ ()
Flo was recommended by @TheRealJess_B and I have never looked back Thanks for the plug auntiza #krunchwithkhutso @KhutsoTheledi
🌹🌬LewLew🌬🌹 ()
@KhutsoTheledi I managed to switch up my life by being selfish with my happiness and Choosing to Put Myself First 😍 So much peace, progress and prosperity after that🙏💯💃💃💃👑 Asaambeeeni #KrunchWithKhutso
KEITUMETSE ()
@KhutsoTheledi 💃🏻💃🏻💃🏻💃🏻💃🏻🎶🎵🎶🎶🎶 Ngeke balunge 🔥🔥🔥🔥#KrunchWithKhutso We still Krunching !
Hero Group | Fitness&Wellness |Courier | 🏍 Rental ()
I love this show. Always keeps me company when on the road working. For some reason i always deliver my parcels for the day on time 😁. Anyway lets 🕺 @KhutsoTheledi @Yfm #KrunchWithKhutso
𝕻𝖆𝖇𝖆𝖑𝖑𝖔 ()
#KrunchWithKhutso Be honest,This show is nice!. Be honest-Jorja Smith & Burna Boy! @Yfm @KhutsoTheledi
Ausi GO-SLO ()
Second hour 🔓 AHIIIIII FAMBENIII KRUNCHERS AHIIIIII FAMBENIII Maniii #krunchwithkhutso @KhutsoTheledi @Yfm
#YFM ()
[ON AIR] - Aging can have you feeling a bit limited in the workspace and society. What has your age-restricted you from doing? #KrunchWithKhutso
#YFM ()
[ON AIR] - When would it be a good time to create a savings account for your kids? #KrunchWithKhutso
кнυтѕσ тнєℓє∂ι ()
STOP LETTING OTHERS DEFINE YOU BY THEIR MISUNDERSTANDING OF WHO YOU ARE! #KrunchWithKhutso
Boo thang❤️ ()
You are enough You are all that you are a big deal #KrunchWithKhutso @KhutsoTheledi
Boo thang❤️ ()
No one has the power to bring you down unless you allow then Block block block negative #krunchwithkhutso @KhutsoTheledi
BLackChiLd_Dj 🇿🇦#YMorningsStreetPrefectOfCulture ()
#krunchwithkhutso @Yfm iShuuuuuu🔥🔥🔥🔥 Loko vha ku vhutisa kuri ufamba na mani bapyele kuri ufamba na @KhutsoTheledi ha hi faaambeni SOMETIMES TELL YOURSELF THAT YOU ARE A SELF PROPELLED FLOWER OF LIFE, WHEN WATERED ACCORDING YOU BLOSSOM WITH GLOW AND LIFE BECOMES MAJESTIC
UmZulu wase Goli 🇿🇦 ()
Thank you for that thought of the weekend, have a great one 🤗 @KhutsoTheledi #krunchwithkhutso
Boo thang❤️ ()
Khutso is Absolutely amazing #krunchwithkhutso @KhutsoTheledi we love you wena emotional being 😍
Andizi ⚠️ ()
Dammit Maan Zanele X2 Dammit Maan @KhutsoTheledi @Yfm #krunchwithkhutso These are the moments we live for no lie.
MmantepaAnnah ()
Bathong Khutso did you just switch voices 😂😂😂 @KhutsoTheledi #KrunchWithKhutso
Reanetse ()
When @KhutsoTheledi said nothing holds you back than your own insecurities I felt it🤞 #KrunchWithKhutso
Khutso Theℓedi ()
Yaya I genuinely get excited when ever you send us a VN via the @YFM app🤗 Your poetry is magical💫 #KrunchWithKhutso
Leah Mazulu Kgophane ()
Bathong Sumthing Soweto lena 😍😍😍😍😍😍😍🔥🔥🔥🔥🔥🔥#LadiesLovesFridays @KhutsoTheledi #Krunchwithkhutso
#YFM ()
[ON AIR] - Our subconscious can be the perfect escape during difficult times. Distancing our attention from the present. Where does your mind run off to when in that space? Tune into #KrunchWithKhutso as we find out how this is considered a type of mental disorder.
Sbusiso_TS ()
@KhutsoTheledi Good morning I don't think I can sacrifice my career for love because I've been broke and inlove before it doesn't feel good not to afford a lunch or Kota Date with your bae so Ai no shame!! Not to sound rude or somehow neh. #KrunchWithKhutso
#YFM ()
[ON AIR] - Have you at any point had to sacrifice your career for love or vice versa? #KrunchWithKhutso
🌹🌬LewLew🌬🌹 ()
Kubo Ndi khethe wena my #wcw⚘👑 @KhutsoTheledi 🎵🎶💃💃💃 #KrunchWithKhutso ♡
📻🎧Botaberry Deeu💥🇿🇦 ()
#KrunchWithKhutso Monday to Friday 9-12 😍👌🕺♥️👏 @KhutsoTheledi love you mommy
Ausi GO-SLO ()
I do this for, bo mu-girl, bo mu-girl Palamel, palamel Muntu wakho maka bona mina athi Sabawel, sabawel Sabawel sabawel, nami sabawel sabawel 🔥🔥🔥🔥🔥🎶🎵 #KrunchWithKhutso @KhutsoTheledi @Yfm