Matevhu Twitter Trend : Most Popular Tweets | South Africa
Matevhu is IN TEARS after missing her lyrics in her final, Theatre Week audition 💔. THAT SAID, once she bounced back she was exceptional! 🔥 Do you agree? #IdolsSA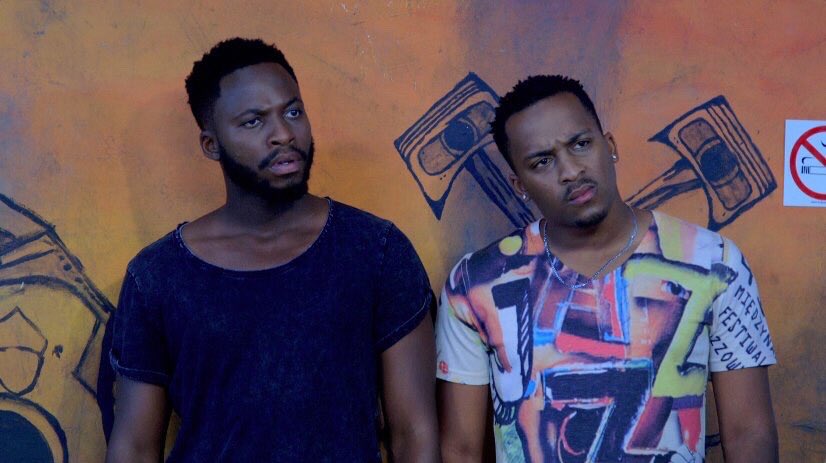 Matevhu on Twitter
Hosi Mbatini ()
@Matevhu_ @IdolsSA Now I have no one to support. You were my favorite from the beginning.
Mulaudzi vhutshilo ()
@Matevhu_ @IdolsSA Nne ndo lindela luimbo, you are very talented and will buy your music nga mbilu yo rula
Lulu_Magujwaa ()
@Matevhu_ @IdolsSA The best is yet to come mina i Stan😍🥰😍😋😛🙏
Her-Majesty$ ()
You made a mistake, with Matevhu, unfairly dismissed 💔💔💔#idolssa
Mulaudzi vhutshilo ()
@IdolsSA @DJZinhle Who really can sing better than matevhu in that panel of judges, mxm
Mulaudzi vhutshilo ()
@Deshy_Dan @DJZinhle She will be popular and the next thing idols would want to act like the put her on the market like they are doing with Amanda black, Shekhinah and others, Matevhu is a powerhouse
@shudu_xudu ()
@Matevhu_ we are waiting ❤️❤️❤️❤️❤️❤️❤️
Intellectual ()
Oratile and Matevhu were sacrificed to make room for some not-so-talented boys #idolssa @IdolsSA
T MATIYENGA ()
@Matevhu_ wishing you all the best in the future baby girl u got bigger things coming ur way and please kindly follow back 🙏
Tsakani Malungana ()
@IdolsSA @DJZinhle I knew only problem with Matevhu is because she is from # tribalism
Tshilo-life💞💞 ()
@Matevhu_ @IdolsSA I love you babe girl , i was sad today nda ndo munanga but am still your fan your my winner girl shine shine 💞💜
Godfrey ()
@Matevhu_ @IdolsSA Sanitizer me Tevhu👌😭❤️❤️❤️❤️
Blu💙🖤💙 ()
@Matevhu_ @IdolsSA You were in my top 3,so dissapointed,but ke, I know you gonna make it, looking forward to your single 💙💙💙👏🏼
Vusani muhali ()
@ProVerbMusic @IdolsSA Not complete without matevhu and some of the good singer sent home, people like qwawe in, wow #IdolsSA
Pheladi ()
@Matevhu_ @IdolsSA I loved úr perfomance I thought u Wil go into Top16 but is okay is not the end of the world
Teeee girl ()
@Matevhu_ @IdolsSA So many nevvaa won but they made it u too will make it idols thanks the biggest competition we love it👍👏😘
Thankful😇 ()
@MalivhaM Nazwino wee vhananga vhathu vha sa koni a ri khoto feiva Mara Muthu avhuya a bva Kha worship house uvha o vhibva Hua imbiwa hangei matevhu yo mu fail idols
CouncilorOfMidrand🇿🇦 ()
@Matevhu_ @IdolsSA Okay how about you follow back other kids ke, since you even want them to spread rhe news you just shared.
Thankful😇 ()
Nia divha idols ai tsha ri vhilaedzisa ai bveledzi vhaimbi vha serious musi matevhu you are better off nwana wa hashu
Nhlakanipho ()
@Matevhu_ @IdolsSA I was certain u will make it to the top 16. That one line kinda messed it up but the way you came back I was impressed. With that kinda attitude we definitely going to be seeing alot of you on our TV screens. Keep up the good work 🔥🔥🔥🔥.
Deep Thought 🎙🎤🎧 ()
@Matevhu_ @IdolsSA Mad respect girl,Finally I found you on Twitter 👑💯🙏 love you to death beautiful 🌹
Idols South Africa ()
Matevhu is IN TEARS after missing her lyrics in her final, Theatre Week audition 💔. THAT SAID, once she bounced back she was exceptional! 🔥 Do you agree? #IdolsSA