Messi Twitter Trend : Most Popular Tweets | South Africa
💙❤️ Leo #Messi: "I will give it my all. My love for Barça will never change."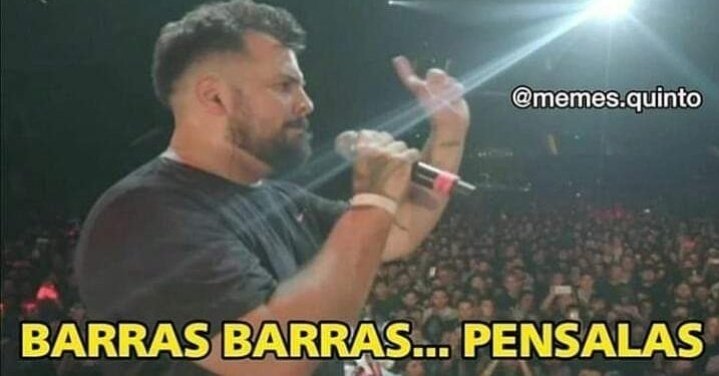 Messi on Twitter
Marc ()
Bueno chavales, soy nuevo espero que todo vaya bien. Estamos contentos de que Messi se quede asi que siga la cosa así
Crit Blaugrana 🗣️ ()
No necesitamos ni a Wijnaldum ni a Depay. Són buenos fichajes, si, a buen precio, si. Pero ya tenemos delanteros: Messi Griezmann Dembele Ansu Trincao. 5 hombres para tres puestos.
Sara 🇮🇶🇦🇺🇪🇸 ()
❌ When Leo Messi doesn't speak: He's not a Captain ✅ When he exposes the board: He shouldn't remain Captain He just can't win
🎀微熱🎀 ()
@shoutao_zero @messi_kuudake 白米さん(´。✪ω✪。 ` )💓 こちらでもよろしくお願いします🐰🎀✨
R a C h E l🎗 ()
Los de Messi tendría que haberse ido, no va a rendir igual Si hubieseis visto el bochorno que hizo Griezmann anoche, en su posición, sabiendo que sería el líder del equipo y con casi 30 años,,vais en fila india a pedir permiso de caza para soplaros un tiro con la escopeta
Marco Rogério ()
E ma il cattivo è Messi 😂😂 Società gestita da criminali.
Enrique ()
@Dembousaso Yo también solo que me da miedo por Riqui, ojalá lo haga muy bien. Habría que asignar posiciones fijas a jugadores. Porque por poder tenemos muchos jugadores que pueden jugar detrás del delantero. Supongo que ahí sería Messi el titular y Riqui/Aleñá suplente
FCBarca.com ()
Sport: Leo Messi może zostać w Barcelonie dłużej niż do końca tego sezonu

Legit.ng ()
Griezmann and Messi had a clash in training after Barcelona's 0-0 draw with Sevilla on June 20 - a game that allowed Real Madrid to overtake them.
Dheer_MUFC78 ()
@mcfcyuv Still at it at Roma if not for Messi, zlatan,lewa and Ronaldo he would have had more recognition
JLB ()
Llevo días pensando quien coño del bufete Cuatrecasas ha aconsejado tan mal a Messi No sufran ustedes, ya tengo la
Tite™️ ()
@PaolaAndre86 Espero que hayan pasado felices, y al mismo tiempo que se hayan cuidado, como Messi se cuida en sus entrevistas
VIVAbola ()
Messi Tanpa Ampun Tembak Presiden Barcelona, Perang Dimulai Lagi
Tropeanocho a dos ()
Un simple barra pesado de Newells tenía que llevar Messi a la reunión esa y ahora ya estaria con Guardiola.
Didier🌹 ()
@Oviefredsimon @oreeabe I actually thought Messi would come to City, I was wondering how I'd Stan Klopp, Liverpool and Stan City at the same time.
Naibi ()
@WengerSzn I agree. The only change I will make would be Bukayo Saka for Messi.🤫🙄
Patrick🇮🇪 #FreeThiago ()
@lfcbaiIey Wingrove is a bit overrated, couldnt finish his dinner, Lynch is on other planet, messi cant lace his boots, no brainer for me ngl
Repubblica ()
Barcellona, Messi non si allena ancora: prima deve superare i test per il Covid
🔰 Fernando Lopes 🔰 ()
Foi por isso que o Messi não quis vir pro Flamengo, ia ser banco pro Everton #FLATV #colunadofla
MJ🧙🏾‍♂️ ()
@Le_Phoulo Voila pq Messi a dit que le club n'a pas de projet futur et on s'est pas ou il va .... Le Barça a de l'argent mais regarde leurs mercato ... Des joueurs qu'il n'utilise pas sinon pas bien du tout vu la gestion de De Jong , Griezmann , Coutinho . Et ça Cpas la faute à Messi
Layla 💗💍 ()
army!!! retweet this to gain active messi mutuals + follow everyone who RTs and Likes this + make sure to follow back 💙💟
Carlos ()
@lebroff Lo digo por la gente que pone a Messi antes que a tu club. Por supuesto que tiene todo el derecho de largarse, y no por eso dejará de ser más culé. No se va porque sabe que tiene que pagar la clausula, por mucho que diga que no.
🌸🌼🌻🌷 𝑁𝑎𝑡𝑎𝑙𝑖 🌷🌻🌼🌸 ()
¿No requiere una mirada de clase lo q pasó con Messi? El laburante se rebeló, el patrón dijo q no, luego la junta de patrones (Liga) dijo q no y el City le dijo q si no arreglaba con el otro patrón, no corría. El trabajador aunque cobre millones sigue siendo un simple trabajador.
Mauricio Chmejia ()
@silvanaorgo73 Ya somos dos. En nada afecta mi existencia lo q haga o deje hacer Messi, a menos q dedique sus dias y parte de lo q devenga en hacer algo produxtivo x la humanidad
🍀tommy g🍀 ()
@Bhoy1888Celtic1 Point is he's a great player,other great players get this pish all the time'if messi didn't have xavi and iniesta''if beckam never played with giggs and scholes' no player gets to play at the top level of world football just because other players make them look good. Ffs.
Uriel ()
capaz que todo esto sea una movida de Messi para que se vayan todos alv, y al final de temporada el Barça clava un triplete
Jose marti ()
@duroalhueso Lo de Koeman si lo comparto veremos si tiene los huevos de sentar a messi creo q desde guardiola nadie lo sienta y los q lo han intentado los ignoro y no salio
Gary Lineker ()
Just caught up with the extraordinary Messi interview. After all he's done for the club, over almost 2 decades, it's such a shame that @FCBarcelona wriggled out and didn't grant him his wishes. An amicable and satisfying finale of the Messi/Barça era is now difficult to envisage.
FC Barcelona ()
💙❤️ Leo #Messi: "I will give it my all. My love for Barça will never change."
Joan Laporta Estruch🎗 ()
Magnífic Leo, sàvia decisió molt ben explicada. I ara a seguir lluitant per tornar a guanyar i seguir fent Història. Avui #Messi ens has donat una alegria mès al barcelonisme!