#MondayMotivation Twitter Trend : The Most Popular Tweets | South Africa
1️⃣6️⃣ games unbeaten ✅ 4️⃣3️⃣ goals scored 🎯 6️⃣ goals conceded ⛔ We go again on Thursday. #MUFC #MondayMotivation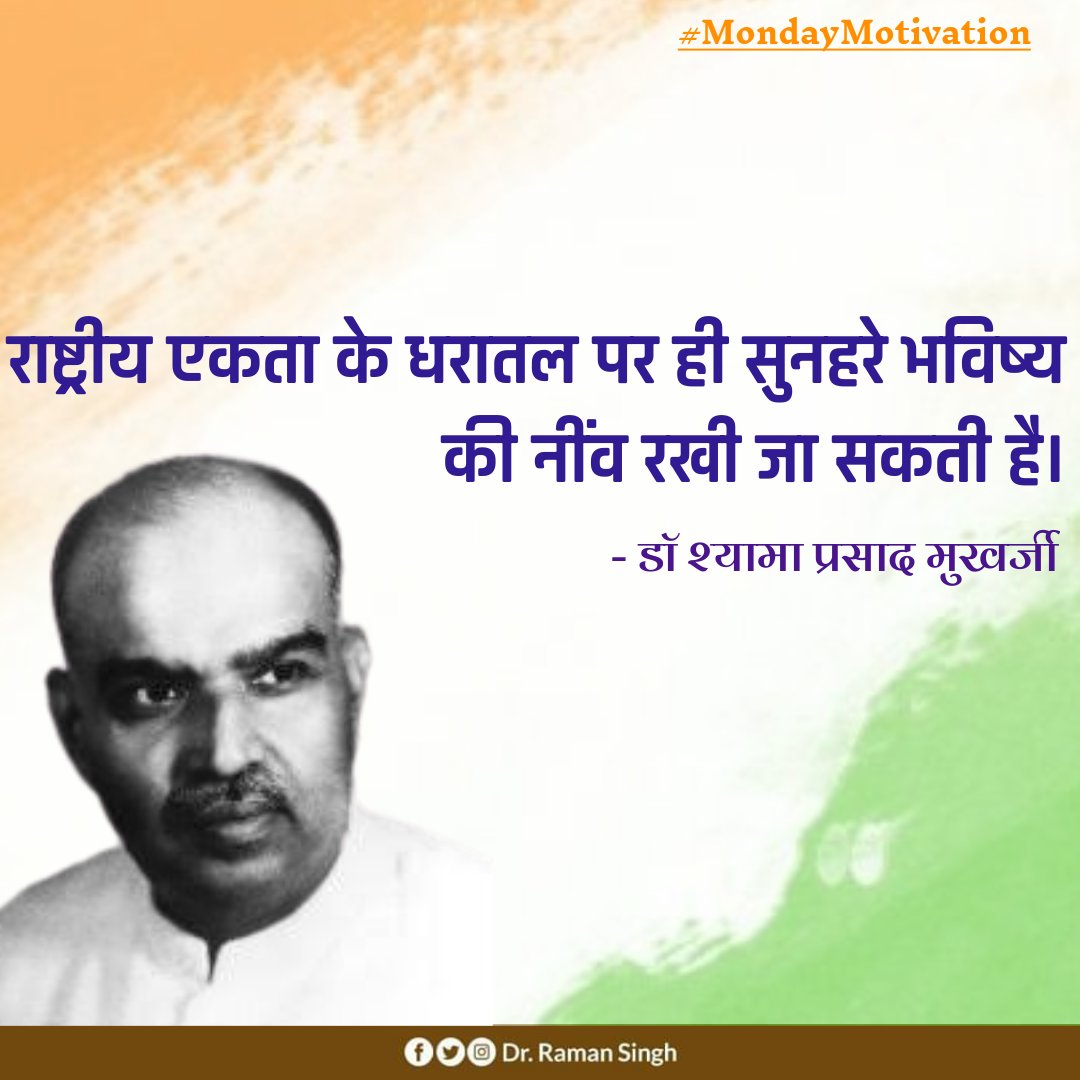 #MondayMotivation on Twitter
ZainR ()
#MondayMotivation This music video and the song makes me want to go into my own world with the moon.
Misty Copeland is such a powerful role model. #dance #MondayMotivation
The Progeria Research Foundation ()
#MondayMotivation 3 powerful rules for a happy life, from a 17-year-old who passed away from a rare genetic disease #SamBerns
WWF-Pakistan ()
We wish you a great week ahead! We hope you enjoy this picture of #Deosai, where life is surrounded by rocky and snow covered mountains, cool winds, and deafening silence. Yet, the life here stands strong, not still. What is your #Mondaymotivation? 📸 credits:@NyalMueenuddin
FC Andorra ()
The professor 🤓⚽️ | @JaviMartos8 #MondayMotivation #SomTricolors🔵🔸🔴 @226ERS
Hlubi Mboya Arnold ()
To Be More Creative, Schedule Your Breaks. "We tend to generate redundant ideas when we don't take regular breaks; ask yourself whether your latest ideas are qualitatively different."💡 #MondayMotivation #Creativity🌈
GovernanceQueen ()
I hope you win at every good thing you attempt this week. May your work prosper #MondayMotivation
Manchester United ()
1️⃣6️⃣ games unbeaten ✅ 4️⃣3️⃣ goals scored 🎯 6️⃣ goals conceded ⛔ We go again on Thursday. #MUFC #MondayMotivation
Andy VanDyke ()
Difficult roads often lead to beautiful destinations. #MondayMotivation
Kfmza ()
Try it with your children, with your husband, your Validate them by saying, I see you. I hear you. And what you say matters, to me. ❤️ #MondayMotivation
Gerald TheDrummist ❁🥁 ()
Wake up with determination, go to sleep with satisfaction. ✌✌ #MondayMotivation
W o l f i e ()
Good Morning Twitter x New Week. New Goals. #MondayMotivation Have a lovely day! x #WolfieVibes🐺
YOᖇᑌᗷᗩ ᗰᗩᗪᗴ ®️ ()
You are coming out of captivity today; that prison gate is shattered in the name of Jesus! #Breakinglimits #MondayMotivation
પારકી પંચાત ()
આવતીકાલે આપણી પાસે વધુ સમય હશે, એ આપણાં જીવનનો સૌથી મોટો ભ્રમ છે... #MondayMotivation
Destiny Arena Chapel ()
Your Network Will Determine Your Networth#mondaymotivation#destinynuggets
Women + Waves ()
Your Monday morning reminder ✨ Tag someone special below to show them you appreciate them in your life ✨ #mondaymotivation
Abhijit Mohan Thorat ()
If you want your life to be a magnificent story, then begin by realizing that you are the author. —Mark Houlahan #MondayMotivation #LearningNeverStops
Dr. Alan T - Film & Literary Arts 🇮🇪 🇪🇺 🎬🌍😷 ()
This is your #mondaymotivation. - doing better is always within reach.
#ANAMBRAGIRL🔱 coffee me ()
If you are seeing this post say thank you Lord because another opportunity has bren given to us to make it right. Good morning and may this week favour us all.#MondayMotivation
Natasha Akhtar ()
This is all the motivation you need this morning. #MondayMotivation
Author Assistant 🇬🇧 #AltRead ()
The future belongs to those who believe in the beauty of their dreams. -Eleanor Roosevelt quote #MondayMotivation #MondayWisdom
Harsh Mariwala ()
Remember this: - Have a dream - Continuously acquire knowledge - Keep working hard - Continue persevering #MondayMotivation
Sarita Tiwari ()
#mondaythoughts #MondayMotivation मत पालो depression हमेशा रहो प्रसन्न सुनो ये कविता औऱ अगर अच्छी लगे तो चैनल को subscribe जरूर करो👇
Hari Solanki ()
धैर्य प्रकृति का नियम है, हमें अपने स्वभाव में धीरज बनाये रखना चाहिए। जैसे माली बीज से पौधे और पौधे से पेड़ बनने तक निरंतर प्रयास जारी रखता है, उसी प्रकार हमें भी परिवर्तन अनुरूप परिश्रम जारी रखना चाहिए। जिससे सही समय अपने पर सफलतारूपी फल हमें प्राप्त हो सके। #MondayMotivation
EkoMiamiblog ()
LASTMA official allegedly commits suicide after stabbing his lover in Lagos mondaymotivation
Aaditya Das ()
#MondayMotivation #JagatGuru_SaintRampalJi श्री नानक देव जी की वाणी में पूर्ण गुरु की पहचान जै पंडित तु पढि़या, बिना दुउ अखर दुउ नामा। प्रणवत नानक एक लंघाए, जे कर सच समावा। देखें सत्संग साधना टीवी पर 7:30pm प्रतिदिन।
Suzi Dixon ()
Keep busy in lockdown #mondaymotivation - garden makeover tips
🇦JAY Ⓜ️ 🇧HOI ()
#MondayMotivation #JagatGuru_SaintRampalJi श्री नानक देव जी की वाणी में पूर्ण गुरु की पहचान जै पंडित तु पढि़या, बिना दुउ अखर दुउ नामा। प्रणवत नानक एक लंघाए, जे कर सच समावा।
Dr Raman Singh ()
समाज और वर्गों के बीच राष्ट्रीय एकता ही हमारे राष्ट्र के उज्ज्वल भविष्य की बुनियाद है। हम सभी के हृदय में भारत के प्रति समर्पण व एकजुटता से ही हमारा देश चहुँमुखी विकास कर वैश्विक पटल पर एक सुनहरा भविष्य रचने में सफल होगा। #MondayMotivation
P L Punia ()
छत्तीसगढ़ सरकार की सर्वांगीण विकास नीति का परिणाम प्रदर्शन हो रहा है। कांग्रेस अध्यक्ष श्रीमती सोनिया गांधी जी के सुझाव से मनरेगा में कार्य देने में प्रथम स्थान पर है। हमारे नेता श्री @RahulGandhi जी के वादे को पूरा कर किसानों को न्याय देने में भी प्रथम है। #MondayMotivation