NSFAS Twitter Trend : Most Popular Tweets | South Africa
Nsfas will provide living allowances for for the extended academic year #BladeNzimande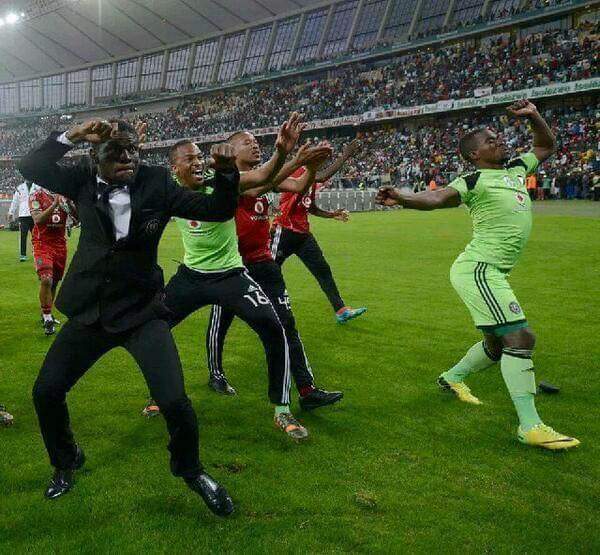 NSFAS on Twitter
Lusani Khubana🇿🇦 ()
@myNSFAS Nsfas page is acting up 😌I have been trying to log in and Apply the whole week
SiaXotic ()
@myNSFAS Now since it is fake news that students must re apply, what must students who have outstanding fees for 2years do next?? For example, some of us have been waiting for NSFAS to pay our fees for years
South African Government ()
Apply for NSFAS funding, apply now on or at your nearest NYDA Centre #NSFAS2021. Applications close 30 November 2020
Leeh_SA05 ()
#NSFAS this is how UNISA and UJ students will be chilling this December after not
The Citizen News ()
Nsfas administrator gets armed protection after nepotism, mismanagement allegations
Katlegotas ()
Maybe our allowance must be paid directly from #NSFAS into out personal bank accounts. This institution are corrupt and taking advantage of students #releaseUnisaAllowances
 mockeryjay ()
I beg you, beloved. Don't do this thing of using hashtags that have nothing to do with your tweet because you are clogging up the search page and filtering out content that we desperately need to see. I can't be looking NSFAS and wena und'nik' ubuso.
Steviesons _Broskie_ ()
@txm1971 @go2uj Truth be told .... For most UJ students it was hard to funda during the intensive lockdown. .. Most of the money we got from #NSFAS was used to cover our household groceries and other things in the house. ... Your varsity demanded a lot from us We deserve a break as minority
Olwethu Ndzimela ()
The time we were studying to complete our exams, TUT and other universities were receiving NSFAS without having pressure for the exams but now that we done with our academics this year and they writing to finish their exams they get NSFAS and we not.😞🙆🏽‍♂️ #NSFAS #BladeNzimande
Rising Sun ()
#BladeNzimande |Nsfas| UJ and UP students in December be like:
@SAgovnews ()
#SaveTheAcademicYear| National Student Financial Aid Scheme @myNSFAS students will now only receive their laptops next year, owing to the delays in the tendering process
NSFAS ()
In June 2020 after having been undated with requests and objections from students regarding the N+ rule, which is the funding policy of NSFAS, apreliminary investigation cond ucted by NSFAS showed that there were potentially 29 000 students who were affected by the N+ rule.
Stacky_T ()
South African Students Union (SAUS) pronouncing the outcome on deliberations with NSFAS on students allowances. I wonder why our @EswatiniGovern1 decided todo what they did to students. @SnusSwaziland
Mudau Cavin ()
#BladeNzimande NSFAS : Which university are you studying at ? UJ students : 😭😭
A M O G E L A N G 💕 ()
UP and UJ Nsfas students: This is not fair #BladeNzimande :
N U M _ Z N ()
Blade Nzimande Thinks We Are His Children and Nsfas Comes From His Salary
Kagiso Makgoka ()
@HigherEduGovZA Unisa says Nsfas has no funds we haven't received allowance since February. Our complaints fall on deaf ears
HigherEduTrainingZA ()
NSFAS will work closely with universities to identify the students affected and the extended time for each student that requires support. Universities will have to provide this necessary information to NSFAS to enable the allowances to be expeditiously processed.
LUNGAH ()
😂 this was after he announced the extension of NSFAS allowances.
HigherEduTrainingZA ()
Despite many challenges, NSFAS is a much better entity now than it was when you took over.
HigherEduTrainingZA ()
This will then lead to institutions commencing with the procurement of laptops required by the NSFAS funded students.
@SAgovnews ()
Nzimande:I'm pleased to announce that NSFAS has managed to identify funding for meals and personal expenses for students who require it complete the academic year. Universitieswill have to work with NSFAS to ensure the funds are expeditiously processed. #SaveTheAcademicYear
Rising Sun ()
Nsfas will provide living allowances for for the extended academic year #BladeNzimande
South African Government ()
Laptop Project: @myNSFAS Administrator has approved the tender award on 2 November 2020 to 5 bidders, which will work with #NSFAS and institutions in the delivery of laptops for the students. The laptops will now be distributed in the new academic year #SaveTheAcademicYear
@SAgovnews ()
Nzimande says NSFAS has approved the laptop tender award to 5bidders. The successful applicants were informed on 2nd November. At the moment NSFAS is completing the contractual agreement of. #SaveTheAcademicYear
@Skhu Mchart ()
The laptop for NSFAS students will be delivered in the new academic year. #BladeNzimande #eNCA
The Protagonist ()
The laptops that DHET had promised students will now be distributed in the 2021 academic year, because the tender was approved very late, says @BladeNzimandeMP #NSFAS #DECEMBERALLOWANCES
J_Brown ()
Can Blade Nzimande get to the point. Are we getting nsfas or not😭😭🕯️🕯️🕯️🕯️🕯️
Tryphosa Mphoselo ()
Minister Blade better have good new for us yaz😔#BladeNdimande #Nsfas
#TheLordOfTheRadio ❤️pat_Morudu 🇿🇦 ()
@HigherEduGovZA Students did ask for the academic year to be extended and definitely did not ask for Corona to disrupt this academic year. If u extend the Academic year then extend allowance until the Academic year is completed, student depending on NSFAS will be affected