Ntokozo Twitter Trend : Most Popular Tweets | South Africa
These ones made me drive them around for 10-days …. Such abuse of their veteran leadership neh! ⁦Commissars Ntokozo @Sharon_Letlape⁩ and Honorable ⁦@NalediChirwa … fun times, powerful work 🤎❤️🤎 … we were the A-team (even though I drove)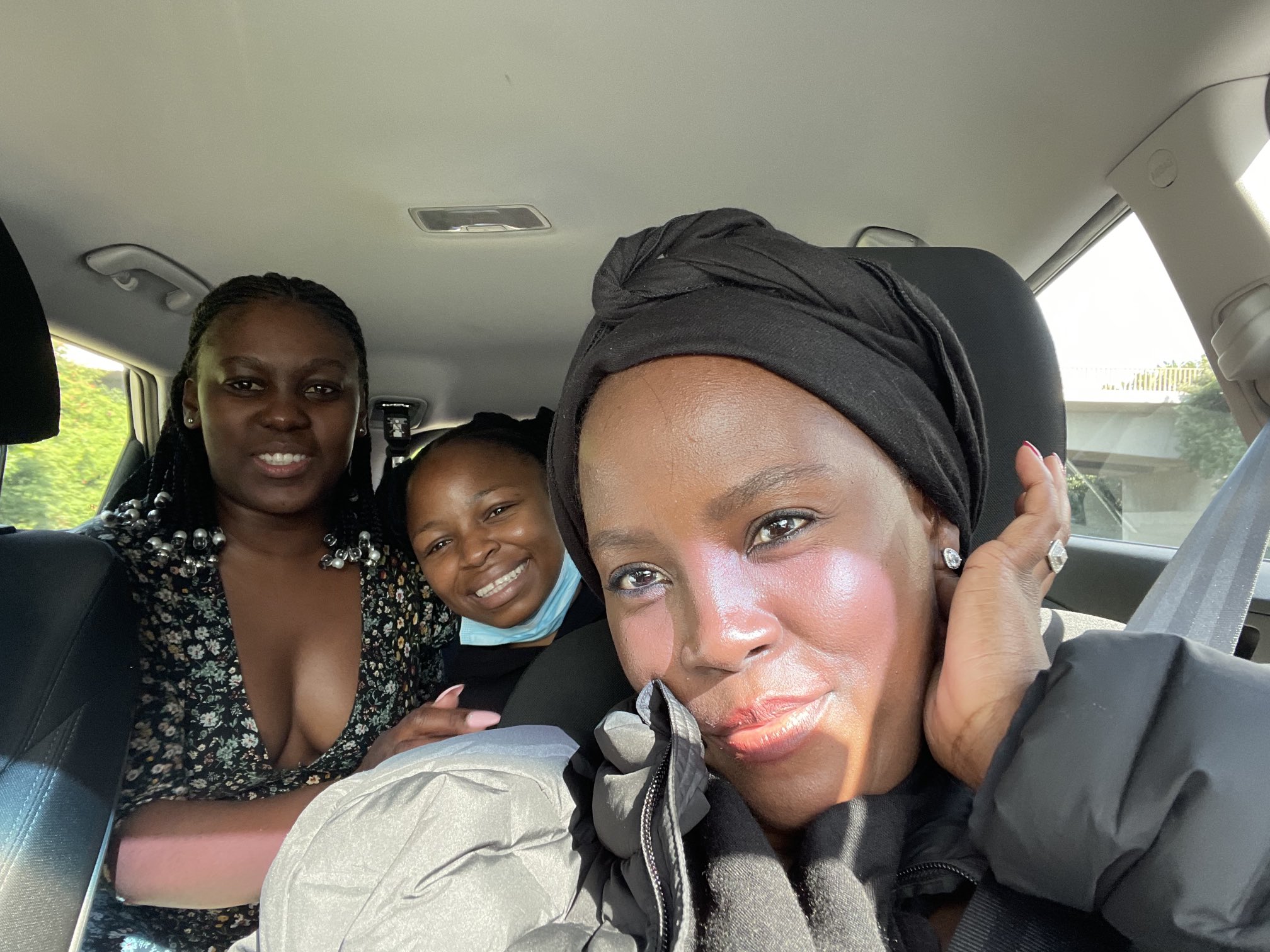 Ntokozo on Twitter
Nobuhle Shezi🌟 ()
#gomoramzansi The scene of Gladys, Ntokozo and Melusi hhayibo, my tears😭😭😭😭😭 season 2 is emotionally draining yeses!!
Riccardo Elle ()
Ntokozo setting Gladys straight — what about Mohato's victims their families deserve justice too #GomoraMzansi #Gomora
Precious Sithole ()
Batshele Gladys😢😢😢😢Yho haa aah😭😭😭😭Melusi and Ntokozo, this is wrong. Betrayal of the worst kind #Gomora #GomoraMzansi
𝐓𝐡𝐚𝐛𝐢𝐬𝐢𝐥𝐞 𝐌. ()
😂This is Gladys to Melusi and Ntokozo : #GomoraMzansi #gomora
- ()
In as much as I empathise with Gladys she's beginning to annoy me for real. What kind of mother would ask their kid to go ask questions about a corpse to a known killer? Reason why ntokozo is this way is bc of her and her husband if we're being honest #GomoraMzansi
Hlok Shebeleza ()
Melusi and Gladys are still great parents because right after the not guilty verdict, Ntokozo got braces
Onke Tlape ()
First time seeing Melusi hugging Ntokozo. Shame, so cute #GomoraMzansi
Thuthukile ()
Does the production offer counselling? I feel like Ntokozo's character goes through the most 😫😭😭#GomoraMzansi
Kamogelo S. ()
I almost forgot that Ntokozo's acting .. he's brilliant 😭🙌🏽👏🏽👏🏽👏🏽👏🏽👏🏽 🔥 #GomoraMzansi #GomoraMzanzi
Godi Petros🇿🇦 ()
#GomoraMzansi #Gomora For the first time Melusi shows signs of being a good father to Ntokozo.
Didi Mmusi ✨💙 ()
why the fuck did ntokozo run to mam sonto to tell her that he spilled the beans then expect to still find the body there? stupid ass boy #GomoraMzansi #gomora
Hulumeni ()
Ntokozo is playing merry go round with mom-Sonto #GomoraMzansi
I am Nokusa and i love animals ()
Is Ntokozo dreaming guys cos aii yoh. Uya confesser uGuy. #GomoraMzanzi
Simkhanyiselwe Nyati ()
The only reason Melusi is supporting Gladys is because Ntokozo fucked up, adawyzi!!!! #gomoramzansi
❤Goddess❤ ()
Not Ntokozo arriving there to find that Mam Sonto and Mazet have already removed the bodies🥵🤦🏻‍♀️ #GomoraMzansi
Buhle Sihlali ()
@MrPetty14 🤣😂aah laba playing with us, only because Ntokozo is their common enemy now
Siya ()
Gladys and Malusi need to acknowledge their role in how Ntokozo ended up participating in criminal activities. They neglected him for far too long as parents. #GomoraMzanzi
Jay™ ()
Ntokozo saved his family from being killed by Mam Sonto but Melusi won't hear his side of the story #GomoraMzanzi #GomoraMzansi Gomora
Thato ()
The only reason Sonto has not murdered Ntokozo is because he is Malusi's child #gomoramzansi
Kabelo Makatile ()
Why is Mel not outside the door alongside Ntokozo? Cause I mean, you were out here man handling everyone. #GomoraMzanzi #Gomora
Lelo Sammy ()
Eeii l dont know if l am on Ntokozo or his parents side this time🤦🏻‍♀️🤦🏻‍♀️ #GomoraMzansi
Akhona Daniel♡ ()
Ntokozo always wants a chance to fix things😭 #gomoramzansi
Siphesihle  ()
I could see the pain in Ntokozo's eyes 😭😭😭 I'm not okay #gomoramzansi
Nobuhle Shezi🌟 ()
#gomoramzansi Ntokozo acting skills keeps improving ❤😭 damn!!! That scene of Ntokozo and Gladys 👌
YouTube: The Dose of Phumzile Chili ()
I swear Ntokozo could kill his own mother for Sonto #gomoramzansi
LESEGO ()
Bathong Ntokozo has been going through the most ever since!!!😭🥵😢 Little ngwana mara. #gomoramzansi
🍉watermelon sugar🍉 ()
Ntokozo is such an evil child. Betraying her mother like that 😩 damn brooo #gomoramzansi
Precious Sithole ()
Gladys the Gladiator😭😭😭😭She's in pain bathong😭😭😭😭Ntokozo put your mother out of her misery once and for all, please🙏🏾#gomoramzansi #gomora
Lesego ()
Ntokozo is evil shem, sleeping every night knowing that his uncle is dead #gomoramzansi
LeighMathys 🌍🇿🇦🇵🇸 ()
These ones made me drive them around for 10-days …. Such abuse of their veteran leadership neh! ⁦Commissars Ntokozo @Sharon_Letlape⁩ and Honorable ⁦@NalediChirwa … fun times, powerful work 🤎❤️🤎 … we were the A-team (even though I drove)