#PapaPennyAhee Twitter Trend : The Most Popular Tweets | South Africa
With his broken English this man is authentic! Talks sense every time! ❤️#PapaPennyAhee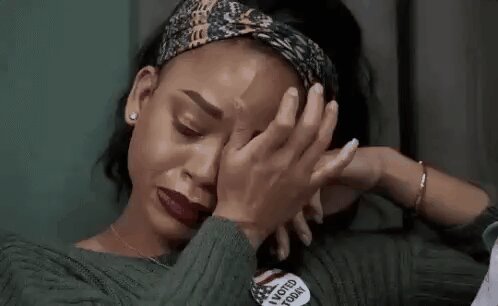 #PapaPennyAhee on Twitter
Tsonga_dude ZA ⭕🇿🇦 ()
#PapaPennyAhee A very wise man and it's always a pleasure to sit and have a conversation with him.
WSM fanatic ()
#PapaPennyAhee is such a bully seriously. Naomi should stand her ground irrespective of the condescending remarks #PapaPennyAhee is making.
💜💜MaNene💜💜 ()
Papa has been consistent with his all he ever wanted was to see all his children in one room. #PapaPennyAhee
Magaye ()
In the bible they say, the blood of Jesus and I say the blood of a cow😂😂💪 #PapaPennyAhee
Mikateko ()
We have freedom of religion and belief in this country so you shouldn't be forced to do anything you don't want to, whether it's by family or not #PapaPennyAhee
Sharlene Tau ()
Ladies waoh you heard bafana has a girlfriend and kids a nimeni #PapaPennyAhee
Uncle Stan ()
You would think #PapaPennyAhee's English will never get any worst then boom he surprises you but I love his confidence 🤣
Wendy ()
Naomi is papa penny's favourite child. If it was any other child complaining about d ceremony they would have been cut off. #PapaPennyAhee
🇧🇼 Romeo 🇿🇦 🇱🇸 ()
I honestly thought Bafana and Papa Penny where having a serious issue, kante Penny is just being a kid lol #PapaPennyAhee
Manqoba Makhathini ()
Penny is petty & self centered af, he'll hold this against his daughter Noami. #PapaPennyAhee
Tsêpi ()
13 year old is not a young - issa big man dat one #PapaPennyAhee
Miranda ()
In the Bible they say the blood of Jesus and I say the blood of the cow #PapaPennyAhee
Meza ()
They say the blood of Jesus,I say blood of cow 😂😂😂😂😂😂 give him a bells #PapaPennyAhee
Meza ()
2020 is holding people accountable for the sins committed when they were 13/14 😂😂 even parents are digging up those files #PapaPennyAhee
Hlatse_14 ()
Let me definitely not comment on papa Penny holding a grudge on a 13 year old for so long. NOTHING!!😶 #PapaPennyAhee
Nqobile Mkhize ()
He is trash 🗑! How do u hold grudges for a 13 year old? And you call yourself a father? fakhi🤮🤮#PapaPennyAhee
Kanyo Bhelekazi Ngwendu ()
Daaaamn Bafana is HOT🔥🔥🔥🔥🔥🔥🙆‍♀️🙆‍♀️🙆‍♀️🙆‍♀️ #PapaPennyAhee
$mallieto ()
#PapaPennyAhee once said the changaness have higher population in South Africa than any other tribe. The other guy asked him how he said because the kids take their mothers surname. I go on my knees every time it cross my mind😂😂😂
👑🇧🇼 Mmabatho 🇧🇼👑 ()
I don't like Psychologists as well. They work for some people I guess, but for me, I feel like they don't want you to heal. They keep opening the wound. #PapaPennyAhee
MissLekay ()
Black people, we need to normalize going for therapy #PapaPennyAhee
2nd_Born😎 ()
Zulu culture is ridiculous. U pay child damages and lobola 🤦🏿‍♂️#PapaPennyAhee
IG:Joy-Zelda ()
So glad Nomi taking her healing one step at an time and day,cos she lost her first born although she wont heal completely but she getting better #PapaPennyAhee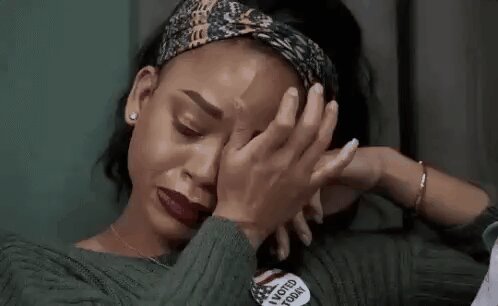 Zwakala ()
Psychologist didn't give her injection but they just talk to my wife ! That made her to get more sick 😂😂 #PapaPennyAhee
Phumudzo Rambane ()
Psychology just gove talking and my wife just get more sick. Mama Nomi is really hurt #PapaPennyAhee
2nd_Born😎 ()
"They just give my wife more talking, and my wife gets more sick" isn't funny but it's how he said it🤣#PapaPennyAhee
Khuthadzo ()
Mama nomi thinks when you are a PSYCHO thats when you need a psychologist. #PapaPennyAhee
Dumisani Ndala 🇿🇦 ()
With his broken English this man is authentic! Talks sense every time! ❤️#PapaPennyAhee
Mulovhedzi Tshedza Prudence ()
People sign papers while paying for damages?? 😳😳😳 #PapaPennyAhee
Jabulanimbayela⚡ ()
#PapaPennyAhee how xan you demand cows with no kraal in your yard penny penny makes sense but he can be a bit disrespectful
Mzansi Magic ()
Thursday nights are for keeping up with the Tsonga disco king. Tune into #PapaPennyAhee now!