#RIPAlfred Twitter Trend : The Most Popular Tweets | South Africa
@CindyPoluta This is absolutely devastating! My deepest condolences to everyone who knew and loved Alfred. #RIPAlfred 💔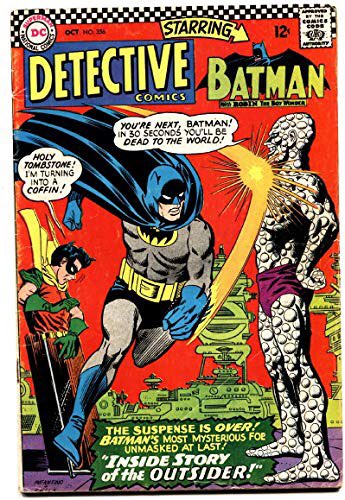 #RIPAlfred on Twitter
Thibos ()
I suspect #AfriForum might be unashamedly eyeing that #RIPAlfred thread to try and spin it to benefit their political agenda about the good side of privileged white people in Africa.
702 ()
After not seeing Alfred for a few weeks, Cindy went to his workplace, only to be told the devastating news that he had been murdered in early February. #RIPAlfred
Criliqued ()
The story line is killing We have production houses who can make this work! #ripalfred
Harrison Mkhize ()
🚨NEW CONTENT COMING 🚨 I'm uploading this video on Monday. I've grown so much as a Presenter and I've become so comfortable in front of the camera. I can't wait for you to watch this video. It unpacks #SONA2020 #RIPAlfred and the role we can play in uplifting SA.
Gorillakazi 🦍🦍🦍 ()
This thread by @CindyPoluta has revived hope to many of us and reminded us that love knows no boundaries, colour, race, skin etc. love is just pure and anyone can express love to one another unconditionally #RIPAlfred
TheRealest💯 ()
Sometimes you meet people who are just there to make an impact in your life. They don't want anything from you, they're just there to show you that good people still do exist, unfortunately they're Gods angels, so they don't stay with us for long. My condolences to you #RIPAlfred
PaBaLeLo - Graduate 2.0🎓 ()
This is heartbreaking😭 @CindyPoluta , condolences to you and his family. Thank you for caring enough to find out what was wrong with him and going to the extent of finding his wife. We indeed need more people like you in this world. #RIPAlfred 😭💕
Motso MamaPr🇿🇦🇿🇦🇿🇦 ()
😭😭😭😭😭😭 The most painful thread ever #RipAlfred
Ulrich Janse van Vuuren ()
@CindyPoluta This is absolutely devastating! My deepest condolences to everyone who knew and loved Alfred. #RIPAlfred 💔
Tizza ()
@Zettie909 @EnhZwane Go through this #RipAlfred, let me know if we should not care cos he belongs to a certain group according to you. There are thousands of innocent men getting murdered out there but you are too selfish and think they should not be acknowledged cos they belong to a certain group.
SpeedqueenJ9 ()
Please read thia thread. So touching. A little bit of kindness costs nothing yet it can impact your life completely. #RIPAlfred. Thank you foe sharing @CindyPoluta, I am so sorry for your loss. 💔 May God bless you and his family.
LaChantii ()
Alfred deserves justice too. I might not know who Alfred is but going through the stories you were a wonderful man. May your soul Rest In Peace #RIPAlfred
Voice of Reason ()
@CindyPoluta Shoo! What a touching story. Your narration is so on point, one of the best! Condolences to you and his family. #RIPAlfred
WorkMyGround 🇿🇦 ()
Listen, Alfred was a man worthy of emulating. This man deserves a funeral befitting the life he lived 😣😣💔 #RIPAlfred
Kingducer ()
What a beautiful and touching story. May his precious soul rest in eternal peace #RIPAlfred
Refilwe ()
#RIPAlfred me praying we could exercise being Alfred to one another May his beautiful spirit inspire us
Misfit ()
This is such a touching story, failed to hold back the tears. When two angels meet, this was a phenomenal representation of what humanity is. Thank you for sharing a piece of Alfred with us. #ripalfred
MissLoverLover ()
@CindyPoluta U have been a blessing u played a huge role in his life vice versa #ripalfred .. i am glad you found each a God sent is what you stay strength to you and his family
Peter Themba ()
This is sad. My deepest condolences to the family and to the ladies who had a chance to meet with this soul. #RIPALFRED
Funku ()
#ripalfred I shed a tear while reading this. Amazing how one good act can change your life forever.
King Solid ()
@CindyPoluta touching. You were a gift to him and he was a gift to you. He left you wit something you will always smile about ( your beautiful moments) . May his soul rest in peace. #RIPAlfred
Zaza ()
This thread just broke my heart💔😩 my aunt and I had a Nieghbour we would give a lift to every morning to work, When we dropped him of he would say "have a lovely day" EVRYDAY. he suddenly died and our morning drives were never the same💔 #ripalfred
Thando LweNkosi - A Themba Bavuma Hard Fan! ()
We might have never met him, but from what You have shared, a good life was taken away. #RipAlfred
DHC- XhosaQueen ()
@CindyPoluta 💔💔 oh man so sorry Cindy, condolences to you and his family #RIPAlfred
I Am African ()
@CindyPoluta Oh u did not believe angels exists,Just look into the mirror you will see #ripalfred
NtsikiWethu ()
#RIPAlfred oh When your deeds leave a trail to follow 😭😭😭👏🏿👏🏿👏🏿👏🏿👏🏿👏🏿👏🏿Legacy
Khetha Mkhize ()
@CindyPoluta I can't stop thinking about this. The last time I saw Alfred was mid-January. WOW! This is unbelievable. 😭💔😢 #RIPAlfred
Jamie ()
@CindyPoluta So glad youve found someone who can connect you to his wife!So sad!This country is in dire need of a facelift!!!!! #RIPAlfred
Charles Mangold ()
@CindyPoluta Thanks for sharing Cindy! Very sad end to his life and your friendship. My sincere condolences #RipAlfred
Anthony Durso ()
Looking forward to the inevitable return of The #RIPAlfred