#RIPCredoMutwa Twitter Trend : The Most Popular Tweets | South Africa
#RIPCredoMutwa Rest In Peace Ntate Credo Mutwa! An African Giant & Pioneer. May your teachings extend for generations to come.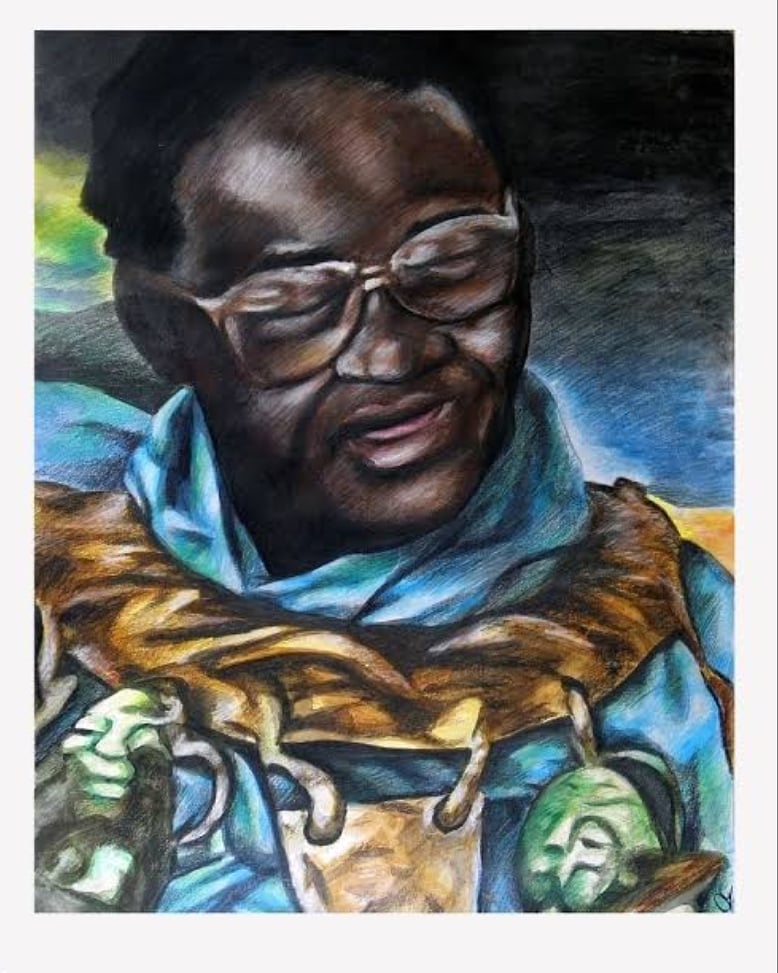 #RIPCredoMutwa on Twitter
Tsheko Mosito ()
Mkhulu Blondie Makhene ugqinda umoya. So much power, so much truth in his words. Ingoma!!!!!! #YourViewOn405 #RipCredoMutwa💔
GreatEmpireOfKemet ()
South African President Cyril Ramaphosa will be addressing the SANDF from 18h00. Due to this scheduling conflict, Mkhulu Nsingiza's tribute to Vusamazulu Credo Mutwa on Newzroom Afrika has been cancelled. #RIPCredoMutwa
SKAMO ()
The queues of misery of were men and sick women stand for hours are still with us🙏🏿 -Ntate Vusamazulu Credo Mutwa #RIPCredoMutwa
Dumizulu Ka Nkwanyana 🇿🇦 ()
@DenzilTaylor 👏🏾👏🏾👏🏾👏🏾👏🏾👏🏾 So beautifully packaged. #RIPCredoMutwa
LJ ()
#RIPCredoMutwa @okmalumkoolkat thank you for honoring The legend 🙌🙌
Kgošigadi 💛🌻👑 ()
@Mkhulu_Sivivane @Phislash We NEVER WE MULTIPLY 🙏🏿💛👑 #RIPCredoMutwa
Maps-GIS ()
@ms_tourist @MimiReeds come nd see this is the diversion reading i would want. And i know you would recommend. I would look for #RIPCredoMutwa be a spiritually fulfilling read!
Simphiwe Thianye ()
2 years ago I did a document slideshow dedicated it to Baba Credo Vusamazulu Mutwa 🙏 may His soul rest in peace #RIPCredoMutwa
Black Mambazo ()
Ntate Credo Mutwa made me feel comfortable with my beliefs and our family practices #RIPCredoMutwa
Am I Next? ()
Guys Baba Credo Mutwa really passed away 💔😭😭😭 I remember the first time I was introduced to his work, I got obsessed & wanted to hear more and read more. The knowledge he had about humankind and the world around us was too surreal & special ❤️ #RIPCredoMutwa #Icon
Lorato with an "O" ()
Moremogolo! Pinagare! Robala ka kagiso Rremogolo Vulamazulu #RIPCredoMutwa
#Ndebe ()
@Feliciamabuza Wow Mama! How I so wish I could watch the whole show. UMkhulu is such an inspiration and from where I am I see no chase for class and wealth from him. #RIPCredoMutwa
IBI ZOBOI ()
Credo Mutwa is the author of one my absolute favorite books, INDABA, MY CHILDREN. A 700 page tome filled w/ deeply profound wisdom. It's an inspiration for a lot of things I've written & will write. #RIPCredoMutwa
M♠️silo 🇿🇦 ()
#RIPCredoMutwa Rest In Peace Ntate Vusamazulu Mutwa, "in death, there's rebirth" you once said
«~2£DW5IN3~» ()
#RIPCredoMutwa cause of you I see the world a lot
Zethu Dlomo-Mphahlele ()
@lebomashile Indeed, we regret not having honored him more in this life. But a seed needs to die & be buried underground in order for it to grow into a tree, that will grow fruit with even more seeds. His works and his words will be louder and perhaps heeded & 💐 #RIPCredoMutwa
StopKillingUs ()
it was 2004 or 2003 when Aus Mmatshilo Motsei took a group of us to spend some time with the great Credo Mutwa. He would speak for hours. And all of it was magical. What an amazing treasure. Eternal gratitude to Aus Mmatshilo for taking us to where the light is. #RIPCredoMutwa
Kbee_the_Oracle ()
I long drew this in August 2019 Pencil work of: Vulamazulu Credo Mutwa By Kbee De oracle #RIPCredoMutwa
MaFenzo ()
@towdeemac i understand the world better ke reeditse Credo Mutwa ~ African Dreams. Tuks. #RIPCredoMutwa
TheLifestyleTourist ()
JF Kennedy 's assassination, Obama being the first Black President , Iran / USA conflict ,Corona Virus etc .The legend has indeed fallen,we will continue to drink from your fountain of will pass on your teachings to our Children & the generations to come. #RIPCredoMutwa
ThandekileJessica MaMdletshe ()
Lala Kahle Mkhulu wena Professor weMvelo yethu thina maAfrika. #CredoMutwa #RIPCredoMutwa
Pandora Mabai ()
RIP Tata Vusamazulu Credo Mutwa🕯 You served your purpose for Afrika leaving behind great wealth in your books. We are forever grateful to you for sharing all that you were in this lifetime with us as the children of the soil of Afrika🙇🏽‍♂️🕯 #RIPCredoMutwa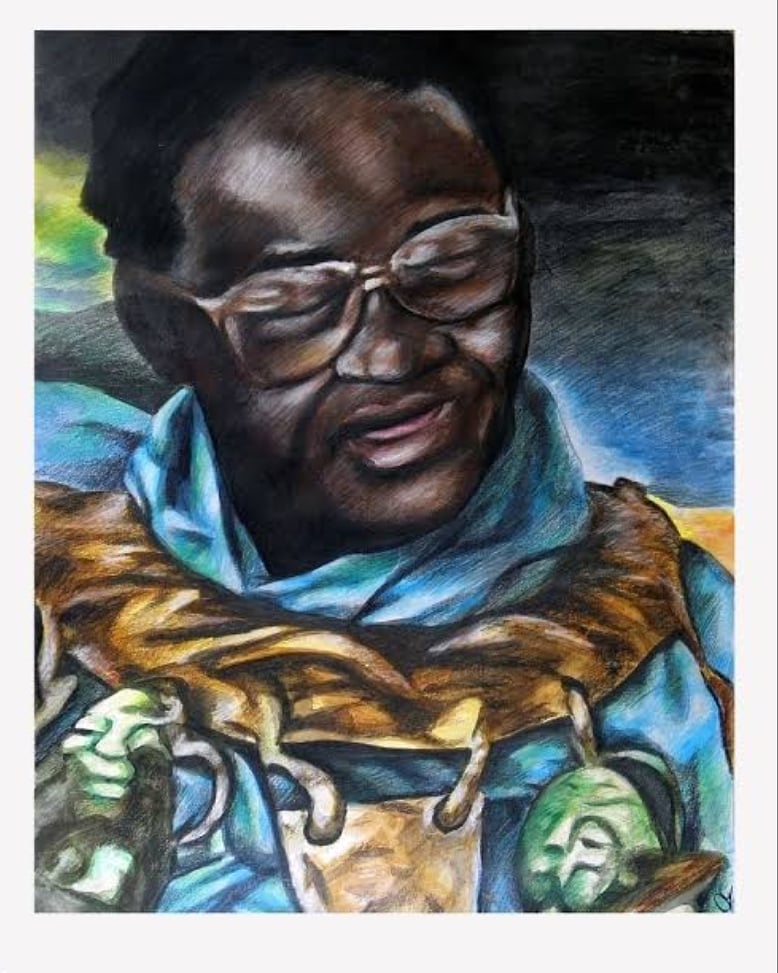 TheLifestyleTourist ()
Thank you Bab Vusamazulu, indeed you lived up to your name, thank you for warning us even though we never listened. Now I understand why you had to go into hiding. We will remember your intellect & super natural powers you were blessed with. Hambakahle #CredoMutwa #RIPCredoMutwa
Economic Freedom Fighters ()
EFF Statement on the Passing of Vusamazulu Credo Mutwa #RIPCredoMutwa
Economic Freedom Fighters ()
The EFF sends its heartfelt condolences on the passing of the Great Sanusi uBab' Vusamazulu Credo Mutwa. May his soul rest in revolutionary peace. #RIPCredoMutwa

Tumi Sole ()
#RIPCredoMutwa Rest In Peace Ntate Credo Mutwa! An African Giant & Pioneer. May your teachings extend for generations to come.
Phil Mphela ()
RIP: Renowned traditional healer Credo Mutwa has passed on at age 98 #RIPCredoMutwa