#RIPPheko Twitter Trend : The Most Popular Tweets | South Africa
It's gets scarier and more gut wrenching by the day. 💔💔💔💔💔 #RIPPheko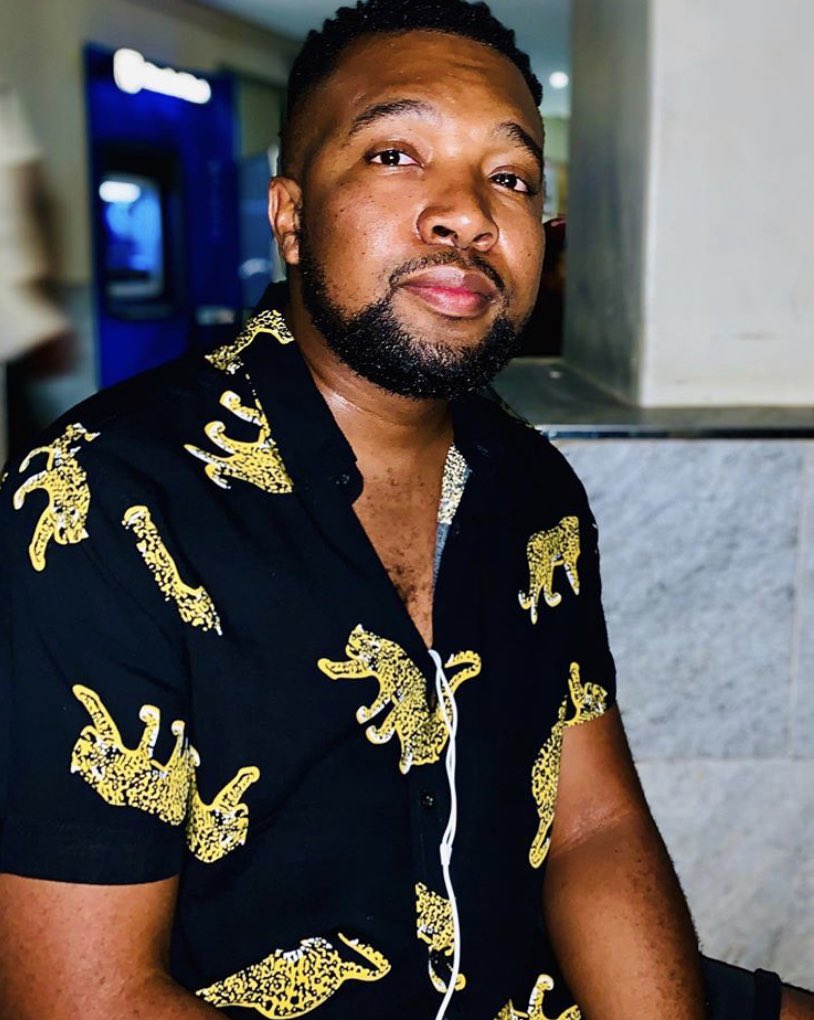 #RIPPheko on Twitter
Turnupmusicza ()
Thank you @Unathi_Africa for dedicating your @kayafm95dot9 show to our dear friend Pheko, we will miss our brother. We celebrate him today and every other day. #RIPPheko
Thabo Moroke ()
There's so many stories that one can share about Pheko. For us who grew up with him, we used to call him Champ. Sad that Cool Champ is gone. @Unathi_Africa #RIPPheko 💔
MaKumalo ()
@Sposhkay1 @Black_Doltjie #RipPheko really worked hard at pushing airplay for many artists so why not celebrate the people who work behind scenes at this time ?
STOAN ()
Rest easy champ. We lost a real one 😔 Tell Jabba we miss him, the kids are doing the Yanos now and he would have killed it!! The good die lokisetse manno Tau!! Till we meet again, tsela-tshweu 🙏🏾#RIPPheko
Madeleine Fullard ()
@Adoradomingo1 People promoting their businesses use a trending unrelated hashtag of someone who died (eg yesterday #RIPPheko who died of COVID-19) to ride the wave to pick up business. Worst offender was @Diegochuene but she deleted that tweet after being hammered. Here are some examples:
#BloodGuns&Revolutions🖤 ()
💔 for the love of music we Siyabulela. Rest In Peace King 🖤#RIPPheko
XXVII 🌍 ()
Morning!!!!! She's recovering ⛑💃🏾🕺🏽 #RIPPheko #Level5 ♥️
Carol Ofori ()
I have met him a few times at work events. What a beautiful soul! I spefically loved his name. Pheko 🙏🏾 #RIPPheko

Dj Ta-Sa ()
Pheko Kgengoe 💔 Pheko contributed so much to SA music industry working with record labels and a number of artists. Pheko passed away due to Covid-19. #RIPPheko
Sakshi Singh ()
I put *laughing emoji* on my jokes so that people could realize it was a joke. #RIPTiktokIndia #RIPPheko
T R E Y ()
They say people in your life are May God recieve your souls 🕊 #RIPBiggie #RIPPheko
☆JACK☆MODISE➡️#Pes20 ()
Guys I feel very bad for not knowing the guy_ seems like he was a very amazing dude indeed. #RIPPheko
StrictlyBk ()
💔Thank u for being the person that u were Pheks. Gone too soon #RIPPheko
SizaM ()
#RIPPheko death of this guy will finally make some clowns take covid19 it had to kill someone they know before they virus is here to destroy??? all of a sudden now people want level 5 back? when we were preaching the word ya corona besiyi joke ..wow
Tshegofatso M ()
One of the most humble people I've met. Rest In Power ✊🏾❤️ #RIPPheko
UDaddy ka Valdo 🇿🇦 ()
In 2011 I got a chance to work with Pheko 😭😭he was a hard working man benza sure umsebenzi uyenzeka and always motivate you as an artist to keep pushing 💔💔💔lala ngo Xolo sosha 🙏🏾✊🏿#RIPPheko
MixedByLungelo ()
#RIPPheko Guys they said it's Peak COVID 19 in SA right now. Today only I have heard of 3 friends of mine that have died because of this Virus. I went to do an Affidavit at Douglasdale Police Station and it was closed with Those orange police tapes. Bafethu Please stay safe

Tumi Sole ()
#RIPPheko Rest in perfect peace Pheko. You touched many people & changed lives. Dobsonville is in mourning
#OwnYourThrone👑 ()
It's gets scarier and more gut wrenching by the day. 💔💔💔💔💔 #RIPPheko
Thomas Gumede ()
Damn💔Pheko was such a humble, dope spirit. Condolences to his family. #RIPPheko 🙏🏾
RapLyf Records ()
Pheko Kgengoe worked with us for the Past 3 years. A genuinely humble soul. Words cannot describe how devastated the entire team is. He was a person of great character, ambition, wisdom and great work ethic My your soul Rest In Peace. We will always love you brother ❤️ #RIPPheko
(IG @HellenSeabi ()
I'm shattered, numb and literally lost for words . I met you 9 years ago when I started working in Years later , you never changed. Forever thoughtful and full of humility. A father & husband ...Rest well buddy, you fought a good fight 🥺#RIPPheko
Thami Kwazi ()
#RIPPheko Rest in peace buddy .You were one of the kindest, patient and most modest people I had the privilege to meet. You did SO MUCH for so many. The industry has lost a soldier.💔
Thembeka Mdunge ()
I don't know him but as a black nation when death strikes the whole neighborhood mourns #RIPPheko
Nandi Madida ()
Thank you for always believing in me, and being supportive always. In complete disbelief 💔😭🙏🏽#RIPPheko
Andy Liba ()
I'm beyond sad to hear of your suddend departure buddy. You were a real one. May you rest in eternal peace 💔#RIPPheko
Marcus ()
May this hashtag #RIPPheko please be respected. Those who are using it to promote businesses and for likes are absolutely insensitive and grotesque! Condolences to his family and friends. May he rest in peace.
Yolanda Sihle Sihawu ()
#RIPPheko | People are dying, kodwa kunabantu who keep saying Covid is not real I'm so fed up of this country 🚮
Ambitiouz Ent ()
The Music industry has lost a soldier, 💔Rest In Peace Brother #RipPheko
Trevor Gumbi ()
#RipPheko woke up to the worst news this morning. We've lost one of the nicest human beings ever. Tell your friends and family that you love them