#SAFTAs14 Twitter Trend : The Most Popular Tweets | South Africa
Our Mthunzi has also been nominated for Best Actor. Congrats, sir. #SAFTAS14 #etvScandal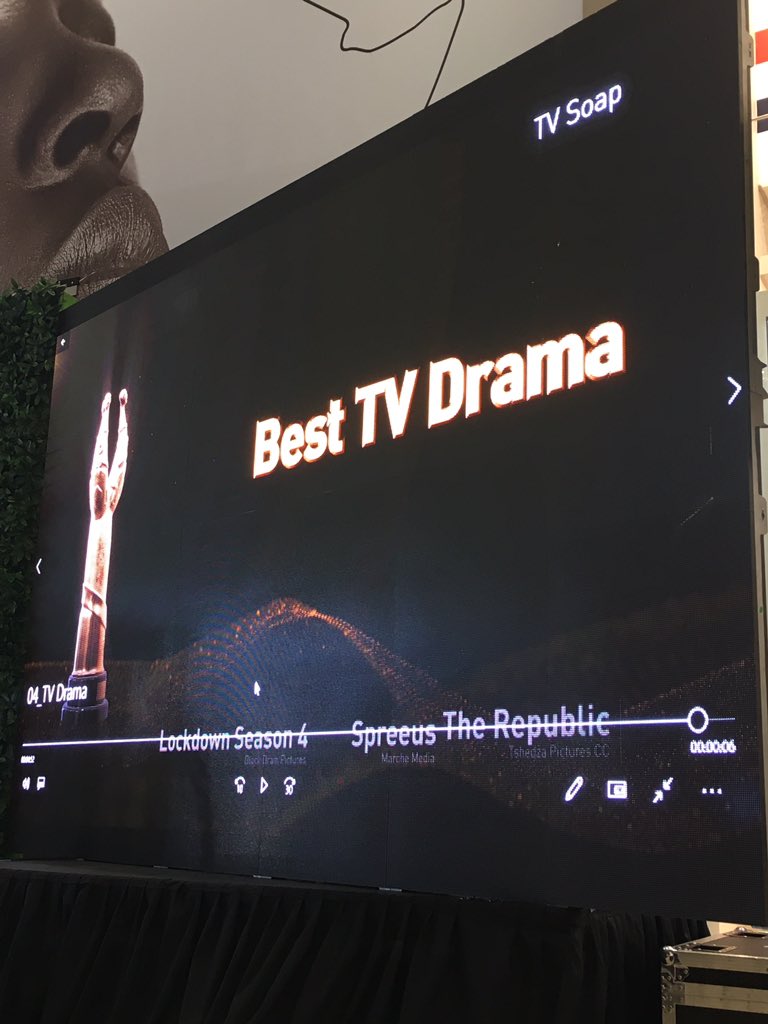 #SAFTAs14 on Twitter
Chumani_pan ()
Well done to all the #SAFTAs14 Nominees. Unfortunately there will always be complaints when it comes to awards shows especially if your faves are not nominated. The show always goes on. All the best to everyone.
Masechaba Ndlovu ()
BEST TV PRESENTER Nominee (South African Film and Television Awards)!!! 📺😍🙌🏾 @SAFTAS1 #SAFTAs14 #LoveSAtalent 📸 @TankisoKhumalo
Mamabolo Creative Arts MEDIA ()
Would you agree with us when we say @Anele already finished 2020? From #AneleAtTheOscars to being nominated at the #saftas14 for best TV winning Queen❤
SAFTAS ()
The #SAFTAs14 nominees have been announced, and now, we look forward to handing over the Golden Horn to the most deserving nominee in each category. Who are your favourite nominees? Share the love using #LoveSATalent ❤️
Rami Chuene🌈🏳️‍🌈 ()
Congratulations to one of the best to ever do it. A thespian, a sister and friend. I appreciate you & the gift that you are to our industry. And I love you endlessly @kgchristopher 🎊🎉❤️🙌🏾 #SAFTAs14
Rami Chuene🌈🏳️‍🌈 ()
Ley-veyls 🙌🏾🙌🏾🙌🏾🙌🏾 #barleaderreality #SAFTAs14
Rami Chuene🌈🏳️‍🌈 ()
@Asangevovo Babe!!! And @TshedzaPictures submitted everyone too. If there was a cleaners & catering category, they would have submitted them too. Now, that's a bunch of winners! #SAFTAs14
Rami Chuene🌈🏳️‍🌈 ()
@NoxNonozi Hopefully @SAFTAS1 will soon allow artists to submit themselves & not leave production to play God over artists. Without a submission, we never know if we could have made it. Kudos to productions that submitted most of their cast & crew. The recognition is worth it 🙌🏾❤️ #SAFTAs14
Rami Chuene🌈🏳️‍🌈 ()
It starts with the production submitting me. Only 1 best actor & 1 best actress were submitted, with all those leads, imagine! They should have cast the net wider like other productions. So we'll sit together in the losers corner and root for Loy. #SAFTAs14
One Gospel ()
We had the opportunity to catch up with some of your favorite radio and TV person personalities at who came to the #SAFTAs14 nominees announcement. Look out for the episode coming to your screens soon. #ONEGospel
Tshepo Madiba ()
After so much work in the Docie A nomination comes forward in 20 Years Of Loxion Kulca. #SAFTAs14
Nu Metro Cinemas ()
Congratulation @KnuckleMov on the #SAFTAs14 nominations: Nominated for Feature Film - Best Achievement in Directing - Jahmi Qubeka Nominated Best Actress in a Feature Film - Dudu Nyakama Showing in select Nu Metro cinemas 28 Feb >>
Nu Metro Cinemas ()
Congratulation @poppiefilm on the #SAFTAs14 nominations: Nominated for Feature Film - Best Achievement in Directing - Christiaan Olwagen Nominated Best Actress in a Feature Film - Clementine Zitha Showing at select Nu Metro cinemas >>
Live Amp ()
The biggest music show in the land 🏆 We are proud to announce that we've been nominated at this years @SAFTAS1 under the category "Best Entertainment Programme". Onwards & upwards!🚀 #SAFTAs14 #LiveAMP
Phenomenal Media ()
Its officially award season in SA and @SAFTAS1 kicked it off this morning with the announcement of #SAFTAs14 nominees with The River, Isibaya, Lockdown, Fiela se Kind & The Republic leading nominations tally.
SAFTAS ()
Q&A with Dr Janet & Bongiwe, who are the SAFTAs Overall Judging Chairpersons #SAFTAs14 #LoveSATalent @TheMallOfAfrica
ZULU MAN WITH SOME POWER🕊 🇿🇦 ()
#SAFTAs14 Finally Congratulations to @loyisomacdonald has been nominated I love this dude and his acting skills. So calm and collected. since the days of Zabalaza on Mzansi Magic. 😁😎🙌
Kgomotso Christopher ()
Heeheheee😂. One gets lead actress or best actress nominations if the storylines you have been given as an actress, are lead storylines. Yvonne has been a supporting character in supporting storylines on @etvScandal for a while now🤗😉 #SAFTAs14
Kgopolo Mphela ()
AWARDS: Somizi gets a SAFTA nom Somizi has scored his first SAFTA nomination with his reality show 'Living The Dream With Somizi' The show is a huge hit and the celebrity helmed reality show. It's nominated for Best Structured & Docu-Reality Show #SAFTAs14
Thembisa Nxumalo ()
Congratulations to all the nominees and the film and television fraternity. Some great work was put out. What a year 🥂🎬🍾✊🏽❤️🥰🥊 !!! #SAFTAs14
News24 ()
Here are the top Safta nominees for 2020 | @Channel24 #SAFTAs14
PopPulse ()
Actress @zolanombona has just announced her pregnancy. She has also just scored a #SAFTAs14 nomination for #LockdownS4. Congratulations to the star 😍😍.
Channel24 ()
Here are the top @SAFTAS1 nominees for 2020 #SAFTAs14
Thembisa Nxumalo ()
Well day keeps getting better and better, thank you for the nod @SAFTAS1 ❤️😭🎬😭 !!! #SAFTAs14
Scandal! ()
Our Mthunzi has also been nominated for Best Actor. Congrats, sir. #SAFTAS14 #etvScandal
Bona Magazine ()
Best Supporting Actress (TV Drama) nominees #saftas14 #LoveSATalent
MAJESTY MAGAZINE SA ()
The Best Supporting Actress nominees @MvelaseLerato @LindaSebezo and Marry-Anne Barlow 🙌🏾 #SAFTAS14 #LoveSATalent
Total South Africa ()
We are the proud partner to the 14th Annual South African Film and Television Awards, @SAFTAS1 hosted under the custodianship of the National Film and Video Foundation (NFVF), to honour and celebrate South Africa's local film and television talent. #LoveSATalent #SAFTAS14
Bona Magazine ()
Most Popular TV Soap/Telenovela nominees which will be determined by public vote #saftas14 #LoveSATalent
Scandal! ()
We have been nominated as one of the best Soapies in South Africa. #SAFTAs14 #etvScandal