#SAlockdown Twitter Trend : The Most Popular Tweets | South Africa
Minister Bheki Cele confirms there shall be no walking of dogs. At all. Ministers met and decided it will go against the spirit of the #SAlockdown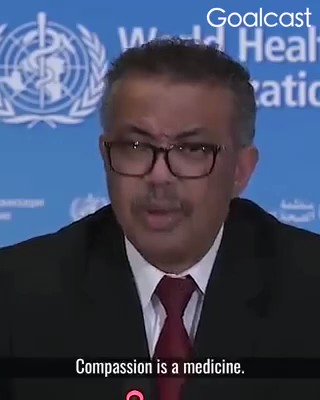 #SAlockdown on Twitter
EWN Reporter ()
#SAlockdown #HomelessCovid19 A police unit at the De Korte Street overnight shelter at Constitution Hill in Hillbrow. Picture: Ahmed Kajee/EWN
EWN Reporter ()
#SAlockdown #HomelessCovid19 A homeless man explains to police about how he cannot sleep in the streets without blankets. Picture: Ahmed Kajee/EWN
EWN Reporter ()
#SAlockdown #HomelessCovid19 A homeless man from Doornfontein who is physically challenged struggles to lift some of his belongings which he will take to a shelter in Hillbrow. Picture: Ahmed Kajee/EWN
Nikhil Mothalall ()
Day 2 of #SAlockdown ... my room is 13 tiles long and tiles wide ... so I need tiles if I ever wanna redo my floor 👀🤔
Ngawo La MaZangwe 🏳️‍🌈 ()
Umntu uhleli nge fruit salad because of Bheki Cele 🙄😭 #SAlockdown
IOL News ()
#SALockDown #Day1. An operation in Alexandra township saw Metro Police, Saps, Military and other units come together to enforce the rule. People in the area did not take the message seriously. Video :Timothy Bernard/@AfriNewsAgency (ANA)
Team News24 ()
At a roadblock now, chatting to a traffic officer, she tells me that many people have been turned back as they don't have valid permits or reasons for traveling. "People are taking chances, this is not good." #SAlockdown (@AlexMitchley)
Ntsikelelo ()
@MorningLiveSABC How is UIF going to work now when the dept takes forever to make payouts for ordinary UIF applicants like me #salockdown
EWN Reporter ()
#LockDownEve #SAlockdown Law enforcement spent the early hours of Friday morning telling people to go their homes as some were still driving home or roaming the streets. AK
EWN Reporter ()
#LockDownEve #SAlockdown Police escorted a man in the early hours of Friday morning on suspicion of driving under the influence of alcohol. AK
Unathi M ()
I've had the worst sleep in ages. I hope everyone waiting for #ITCresults is coping. Please be mindful of your friends who will be alone when they receive their results. #SAlockdown
Witness Moila🇿🇦 ()
@Karabo_Mokgoko Alone & I am on standby to provide Social Services during #SALockdown period.
Farbs ()
I have nothing to wake up for so why do i even bother trying to go to bed at a reasonable time #SAlockdown stay safe people 3 weeks aint so bad just jam some COD
QUEEN ()
I can't believe you guys were out. I'm so glad they arrested each and every one of you. #SAlockdown
Madaleini Nel - cZn Group ()
@Missp27561376 @SABCNewsOnline Ooh my word! In Lets make this one famous #SAlockdown #SANDF
Woke Darkie ()
Wow @CityofCT @CityofCTAlerts ! Your city is so disciplined . Your highway's footages says it all 👏🏽. #COVID19SouthAfrica #SAlockdown
Mohlala Koketso ()
So women in SA love Alcohol more than their health & freedom 🤔 #21daysLockdownSA #SAlockdown
Mohlala Koketso ()
So Women in SA love Alcohol more than Men 🍺🤣 #SAlockdown
Mohatsanaka ()
Lord in your mercy, hear our Prayer🙏🙏🙏 #SAlockdown #COVID19SouthAfrica
Peer & Influence ()
I feel like a whole decade of economic research and analysis is missing. What in South Africa, pre-2006? #saeconomy #SAlockdown
Lara ()
A few hours before #SAlockdown Boyfriend: I feel nervous. Me: Same here! Like that nervous feeling you get before your Batmitzvah. Boyfriend: what?
Rabbs😎 ()
@SirMjovisto 😂😂am not in a safe place ngise njeni mina😂😂 #SAlockdown #ThePurge
Gordon Dodge ()
@disneyplus would absolutely love to be able to stream Disney's any chance you are coming to SA within the next 21 days?? 😅😭 maybe we can make a special dispensation? 😇😇 #SALockDown
Catherine Egbe ()
Tips to stay healthy during this period: #SAlockdown #COVID19SouthAfrica
Model United Nations_RSA ()
This is a fight against an invisible enemy. Saving lives of the people in South Africa should be in your best interest throughout the lockdown duration. Do not intimidate them, make them feel that you are there for them NOT against them. Well wishes to you all. #SAlockdown
Lukhanyo Nyati ()
Others are worried the #SAlockdown snacks are starting to run the lockdown even begins 🙆🏾‍♂️😂
IOL News ()
#SALockDown: Durban butcher in hot water for inflating meat prices ahead of lockdown | @TheMercurySA
Nìc ()
Making a Twitter comeback bc #SAlockdown tweets are gonna keep me entertained for 21 days👀
Cathy Mohlahlana ()
Minister Mkhize confirms that there will be no walking and jogging. It doesn't add value in implementing lockdown #SAlockdown
Cathy Mohlahlana ()
Minister Bheki Cele confirms there shall be no walking of dogs. At all. Ministers met and decided it will go against the spirit of the #SAlockdown