#StandWithYolanda Twitter Trend : Most Popular Tweets | South Africa
#StandWithYolanda If our judiciary fails an African girl child again, we gonna have to put our boots on for Dept of Higher Education & Rhodes University (and while we are at it, we must deal with name change of 'Rhodes')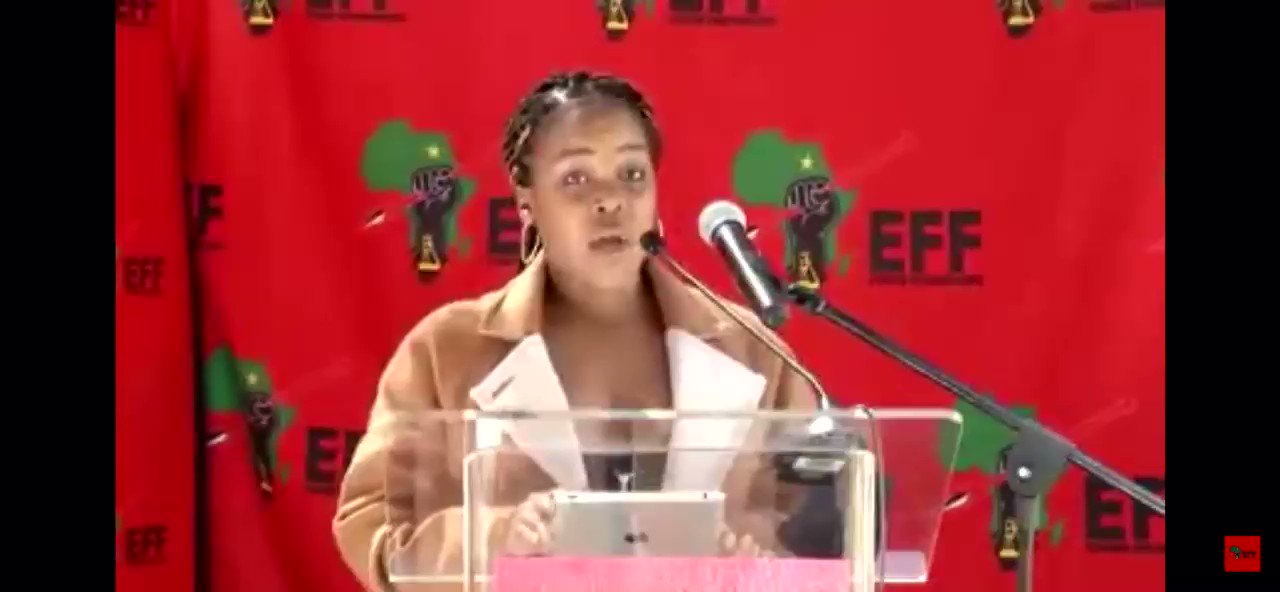 #StandWithYolanda on Twitter
I. Am. A. Translator @Ntandoh52853485 Replying to @YoliShade In South Africa you get expelled for protesting against Woow this is Qina ntombazane! #StandWithYolanda
LefatsheM🌊 ()
#StandWithYolanda If you are able to, we are raising funds for @YoliShade This will be for legal expenses, rent, food & toiletries. SY Dyantyi FNB CHEQUE ACC ACC Number: 62827739444 Branch Code: 250205 Branch Name: Carlton Centre 049 Ref: #StandWithYolanda
A caged bird who sings ()
@dohris01 hi love 🤍 it's an ongoing story of how student activist @YoliShade protested against rape culture & was expelled from Rhodes University. today, after 4 years, she was granted the chance to appeal her unfair expulsion at the supreme court! #StandwithYolanda
Mbulawa Athini ()
@YoliShade Yolanda Dyantyi is Us. We are Yolanda Dyantyi. We #StandWithYolanda nanini na, nakanjani!!!!
Lelethu #StandWithYolanda ()
This win is one that will benefit even those that don't know that they will need it in the future. #StandWithYolanda
#StandWithYolanda ()
Your silence on #StandWithYolanda is very loud. @RhodesSRC You must tell us if you are willing to lose your principles and values as womxn just because of a stipend. You must tell us who you really represent. A former student is being unfairly disciplined and you are quiet!
Godrich Gardee ()
Your heritage is that you are named after the most brutal colonial settlers whose statues are being brought down in his own country of birth & that you can ban a 19 year old girl child for life from academics in any #StandWithYolanda @RhodesSRC @Rhodes_Uni
Debz ()
@YoliShade @SERI_RightsSA ❤️❤️To more wins!! We are with you!! #StandWithYolanda
Payshie ()
Prayers Answered ‼️i am so happy for Baby God does not Fail ♥️ #StandWithYolanda
Godrich Gardee ()
Leave to appeal content of judgement should be very @Rhodes_Uni @RhodesSRC #StandWithYolanda
Godrich Gardee ()
#StandWithYolanda Today the judgement is being handed #WeStandWithYolanda
IG:LeighMathys ()
#StandWithYolanda If our judiciary fails an African girl child again, we gonna have to put our boots on for Dept of Higher Education & Rhodes University (and while we are at it, we must deal with name change of 'Rhodes')