Tbose Twitter Trend : Most Popular Tweets | South Africa
Lehasa taking on Kwaito, Tbose and Kat like small boys #SkeemSaam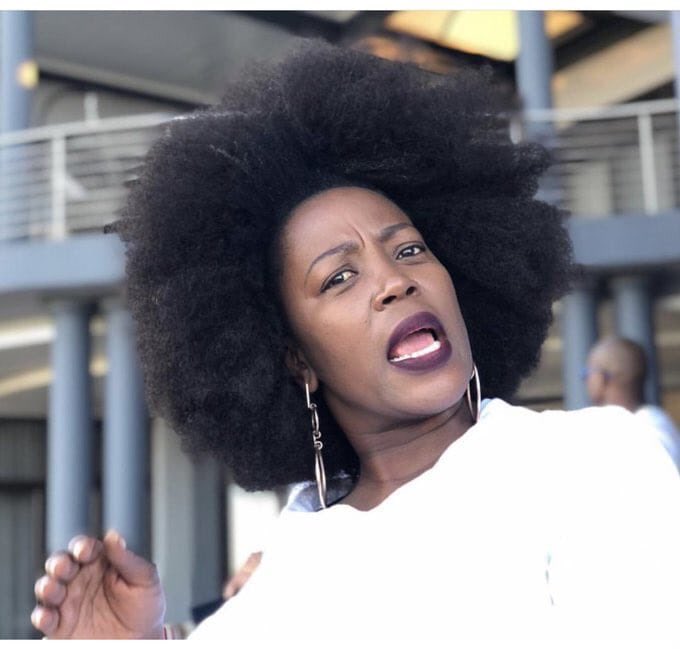 Tbose on Twitter
Babey🥀🤍 ()
Tbose, Kat and Kwaito have always been that " skeem" 🔥❤️ love that for them💯
Respect Makutu ()
Lehasa is always attacked by three ninjas koloi, noah and Clement. now tbose , kwaito and Kat #SkeemSaam
Babes 🏳️‍🌈 ()
@emily_teffoME @mooncake_kgb Gape TBose o tsamaya ka polo GTI, eseng i10 ya Katlego 🤣🤣
Donzo ()
@ShudufhadzoB @_MoYaSelabe Lol tbose is weak 🤣 😂 he had to grab that table and beat lehesa with it
Blessing ()
#SkeemSaam Can I have friends like Tbose, Kwaito le Kat. These guys have been through a lot together.
Matome Johny ()
Oh skeem saam nowadays se fetogile action movie #3_ninjas Kat, Kwaito n Tbose #SkeemSaam
Charmaine ()
Ba tle ba namolela ke piece of furniture Tbose used 🤣! A ba mo Nyese Rubbish 🚮🚮 #SkeemSaam
Ta Zorro ()
Tbose, Kwaito & Kat really turned into Dean Ambrose, Seth Rollins and Roman Reigns, poor Lehasa was John Cena - they beat his ass 😂😂😂 #SkeemSaam
Zuri🌻 ()
That fight 😂🤣lmao I thought Tbose went there ukunqanda the fight moss #SkeemSaam
BILLY Tēē ()
Can someone tell Tbose that he still has a criminal record, he is about to make things worse 😂😂😂 #SkeemSaam
Klassino Kgwedi ()
😂😂😂😂😂 Le Tbose who went to joburg to mediate according to Mapitsi is now in on a fight #SkeemSaam
BlessedOne ()
So TBose, Kwaito and Kat believe they have won when the ganged up on will learn! #SkeemSaam
Malume Afrika 🌍 🇫🇷 ()
Broers won the fight because of Tbose and that chair moes? Polo boyz forever ♥️🙏🏿
Thato Netshirondoni ()
Bathong! So much for TBose being the cool-headed one who will keep the guys calm? Beating Lehasa with a whole CHAIR??!! #SkeemSaam
LEON ()
@SkeemSaam3 #SkeemSaam Bare Tbose o ile go lamola kante no maaahn Skeem ke skeem🤣🤣🤣🤣
Nkosana lekotjolo ()
Lehasa taking on Kwaito, Tbose and Kat like small boys #SkeemSaam
Kagisomahlako ()
Royal rumble via skeem saam Kat, kwaito and Tbose fighting Lehasa😂😂😂 #skeemsaam
Ntho_Na ()
I love these 3, kwaito, Tbose and Kat ♥️but i still think Pretty and Lehasa are good for each other 😍#SkeemSaam
Motshidisi ()
This scene just reminded me of the time Kwaito le Tbose jumped Mr Spiller ko Golf Course 😭🤣 #SkeemSaam
. ()
3 pedi niggahs getting defeated by one man? Tbose has to fetch a chair?? Lmfao thats Mmapitsi's man yall. Her pillar of strength
JustOdwa🌻🌻 ()
Kat, Kwaito and Tbose zizinja ezinganamazinyo 🤞🏾🤞🏾😂😂😂🤣🤣🤣 #SkeemSaam
Ndebele Princess 👑🥰 ()
Not Kwaito, Tbose and Kat thinking Pretty has been kidnapped!!! That time Pretty has been on a honeymoon!!! 🤣🤣🤣😂😂😂 #SkeemSaam
JustOdwa🌻🌻 ()
Last time Kwaito and Tbose confronted a man, he ended up in hospital. They never learn🤷🏾‍♂️🤷🏾‍♂️🤷🏾‍♂️ #SkeemSaam
Mpho Maleshane ()
The way Kwaito, Kat and Tbose entered Cafe Rovuwa🤣🤣🤣 #SkeemSaam
Ikgopoleng ()
Tbose arrived with them and the other have been traveling to joburg for 2 days #SkeemSaam
👑💯 ()
Kerr batho sa le ba tloga Turf ka Wednesday ba eya joburg🤣🤣 Barr ne ba emetsi Tbose Kranskop😂💔 #SkeemSaam
🖤 Keneuoe M 🖤 ()
@MohlalaAklic Honestly though, it took Kat and Kwaito 10 hours to get to JHB but Tbose 2 minutes??
Malume Afrika 🌍 🇫🇷 ()
Tbose got to Jozi the same time as those broers? 🙏🏿 masbonge TSI. Ngena, phuma.
Lindo ()
I can't wait to watch this. I've always said, Tbose is the best interviewer Kaya has
Georgina ()
@Sima_herself @MaliqueZA Especially these days,I wonder le nyalo la Tbose n Mapitsi letlodieha too much drama is still coming