Thaba Nchu Twitter Trend : The Most Popular Tweets | South Africa
The government plans to quarantine a number of South Africans who have been in China in the small Free State town of Thaba Nchu, 63km from Bloemfontein- story by @jikat and @Athi_Saba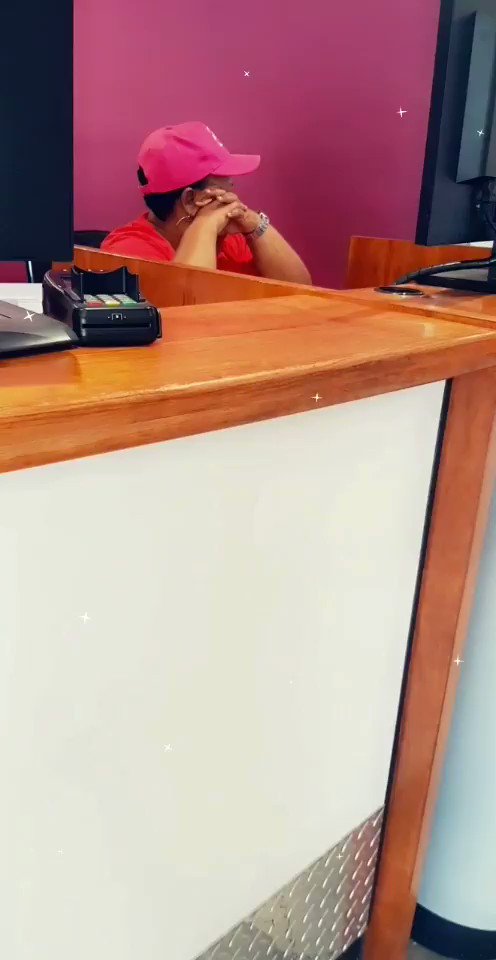 Thaba Nchu on Twitter
Palesa Kobi 👑 ()
Let the palpitations of the China visitors quarantine in Thaba Nchu, my hometown, be put to rest. Bagaetsho, a go nne, tsotlhe di apere tshiamo 🥰 PULA. Thank you @fs_health #CoronaVirus
Irene Mei ()
If they quarantine these people in Thaba Nchu, batho ba ko Botshabelo and Bloemfontein will be
Amandla_Mafa ()
@gotnameforme @Khabisoar Moroka hospital is the worst hospital in #Thaba Nchu. U go there with headache u come back in a coffin. Free state health system is just broken
Kgothatso Liphuko ()
@Khabisoar Thaba-Nchu is out of town 😂😂😂. Get a map, try using the internet and then count the number of small towns in between big cities. Then check Healthcare facilities in those towns.
Jubings❤ ()
#ThabaNchu , ekare Thaba Nchu e tlholwa ke flue Corona retla e pota kae tlheng🤦🤦🤦 or le batla reshwe nah
Thapelo Maleke ()
The Young people of Thaba Nchu must refuse to host the people from China because the disease will spread towards the entire
MphoMofokeng🇿🇦 ()
@Khabisoar @Trinitymonosi Dude we know what is quarantine, why dont they quarantined them in the cities where there is medical resources, thaba nchu just cant handle that.
Palesa Kobi 👑 ()
I suppose the fact we are the old Bophuthatswana homeland is the base of all this nonsensical idea. Is this the last nail to kill everything that ever existed in Thaba Nchu? @fs_health #CoronaVirus
Dr Lenyora™ ()
My hometown should be the hub of suspected #coronavirus patients?! A mere primary health care town! With fokol! Barely 1 doctor on site when doing the call. Major lack of resources 🙆🏾‍♂️🙆🏾‍♂️🙆🏾‍♂️ Nhls lab in another town This is a middle 🖕🏿finger to the small town of Thaba Nchu!
Ifunanya ()
Me from Monday. Thaba Nchu is next door bra
Smunchsmunch ()
Wait ..what the- ...thaba nchu out of free state? Also in Bloemfontein? You would expect better from eNCA hey 🤦‍♂️
Kamohelo♥✨ ()
@Khabisoar 14 days is more than enough for every single person in Thaba Nchu to contract the virus, and have you been to Thaba Nchu to clearly state that there are up and running facilities that are suitable for this and will isolate them?
Mminatshipi ()
@TourlifeKing Thaba-Nchu just outside Free State yet a small town in Bloemfontein?!🤔Ja ne? Our media!
Dogonite ()
No broer. Thaba Nchu has the best facility for such. Kgosi Mangope built a strong facility to manage the TB pandemic years ago, haoya di trusteng.

Bobzo ()
azange ka bona bo miss universe,sprinbok ba tlisiwa mo fs to take a dilo tse snaaks di tlo dampiwa mo go Thaba off thabanchu
😍ThatSothoGal😍 ()
We have MDR in Thaba Nchu, This ppl want to kill us with Dangerous disease. #Thabanchu
🇿🇦Moriskie-Lenyorwa🇿🇦 ()
SA undermines people of Thaba nchu out of all town like Gauteng and Cape town. That international airline arrives they CHOOSE this small town to be the dumping side for Corona virus in SA
Fighter Dangote Mosia 🔥 ()
Why Thaba nchu ? Send those people to Robben island one time.
Lerato❤ ()
Why Thaba Nchu🙆🏽‍♀️ this is madness what facilities are there for this quarantine and where? Even if they had said Bloem where like Mangaung kaofela where🤷🏽‍♀️
Youtube:PORTIA SEBOTHELO ()
Our municipality can barely clean the city or give people in qwaqwa water? You taking people too Thaba nchu? one of the most neglected places currently? Hawu madoda. 🥴
8/24 🙏🏿 ()
Bloem, Botshabelo, Maseru & all other surrounding areas directly affected. This will end bad for ALL of but carry on making jokes bout Thaba Nchu
High Sauce ()
@LemonTheHippie Mangaung Metro: Bloemfontein, Botshabelo, Thaba Nchu, Wepener, Dewetsdorp, Soutpan and Van Staden
Dilo Stofong 🔥 ()
Why the hell would they want to quarantine those people in Thaba Nchu. They must try elsewhere hey.
Kebaabetswe ()
So they want to kill us? There aren't any facilities in Thaba Nchu that are capable of this quarantine. Thabanchu is one of the poorest towns in this country, we won't even afford face masks💔
IG neo_url ()
city of Bloemfontein where Thaba Nchu is located a city just outside the Free State what terrible reporting.
Lerato Morwalle (Lelia) ()
@ShaxeKhumalo Banyatsa batho ba Thaba Nchu. Hoping this mess will go unnoticed 😑😡
#ItsShaxeTime ()
Why & how did they choose Thaba Nchu in the first place? They must quarantine them in Roben Island!
Kay💖👑 ()
First delivery done and dusted. Absa Bank Thaba Nchu 083 701 5518
TOUR LIFE PORT ELIZABETH ()
They are bringing Corona virus to Thaba Nchu🙆🏽‍♂️
Khadija Patel ()
The government plans to quarantine a number of South Africans who have been in China in the small Free State town of Thaba Nchu, 63km from Bloemfontein- story by @jikat and @Athi_Saba