#TheBachelorSA Twitter Trend : The Most Popular Tweets | South Africa
after he started kissing every girl in one night #TheBachelorSA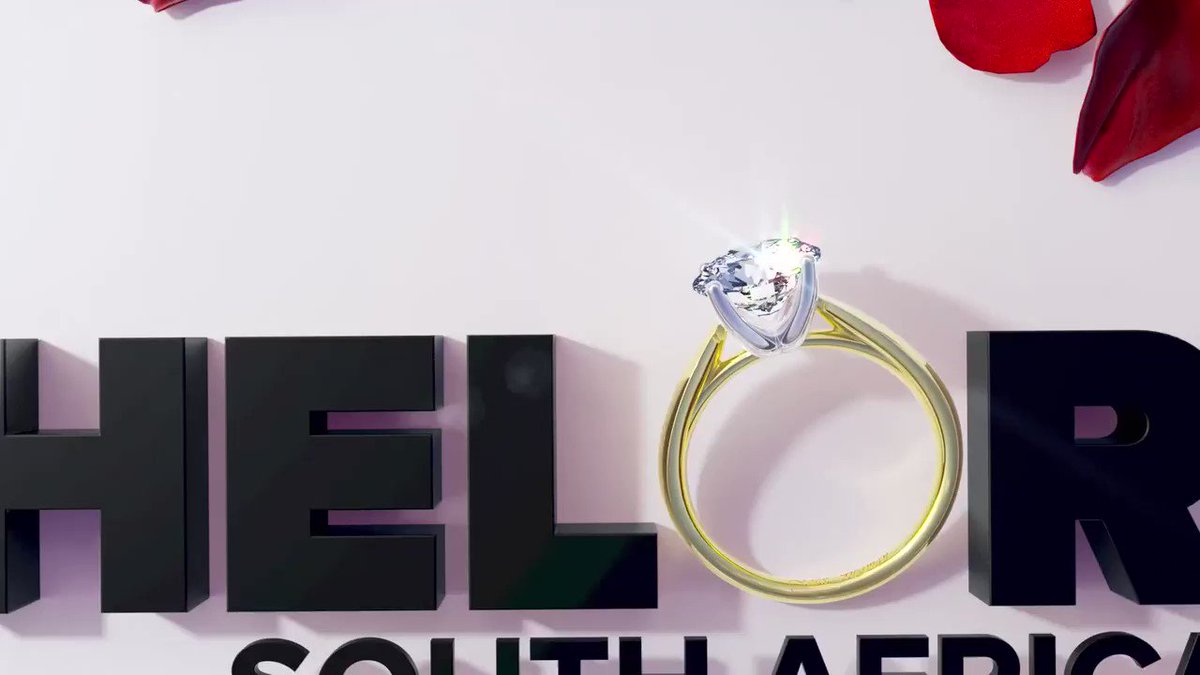 #TheBachelorSA on Twitter
Lindiwe Skosana ()
Mark's face when Bridget asked if he really changed his eating habits because of Jessica R. FFS!!! This woman is always complaining and gossiping 🤦🏽‍♀️#TheBachelorSA
Iman Mtshali ()
So these girls have never taken their time to get to know Pasha but have concluded that she's a flirt, she is untrustworthy around men and is catty? Because she's beautiful and sexy? Sounds like insecurity to me 🤔 #TheBachelorSA
Leandra Engelbrecht ()
Pasha says she has one mission on this show. #TheBachelorSA pasha
Lindiwe Skosana ()
Andeline's justification for calling Mulesa a liar is some passive aggressive BS 🙄 #TheBachelorSA
M-Net ()
Loved listening to @DanielBaronSA on #TheBachelorSA? Listen to his new song All I See now 🌹
#SayNoToFakeNews! ()
Qiniso is not even into Marc at all. Jessica R likes him the most but she could potentially be toxic. I keep saying if he ddnt choose Ricki then he flopped. #thebachelorsa
Ntabiseng Motsei ()
No one: Mulesa when Marc reached in for a 💋: #TheBachelorSA
Moloko Rapholo ()
Marc is right about one thing. Phasha is super aggressive with the other ladies #TheBachelorSA
Zaakira xo ()
Bridget is so annoying I see no chemistry between her and Marc I feel like the producers are keeping her here for the drama #TheBachelorSA
Sabeehah 🐝 ()
So Marc is just gonna kiss everyone at this cocktail party? 😂😂😂 #TheBachelorSA
Fatima Raza ()
Do these girls REALLY think Mark is the mastermind behind these dates? 😂 #TheBachelorSA
Mikhara ()
after he started kissing every girl in one night #TheBachelorSA
Tinashe Kafesu ()
Briget! Always talking about other people when she is with Marc 🤷🏿‍♀️#TheBachelorSA
Maruping. ()
Yhuuuu Bridget makes me weak. Home girl loveeeeeeeees talking shit shit about other people #TheBachelorSA
Mikhara ()
RoMaNtIc lmao they were BLAND and sis is only in it to be the shit stirrer #TheBachelorSA
Kate Nokwe ()
Catching Wow! I thought last week was explosive 😄 I love this mess 😂 #TheBachelorSA
Gillian With A G ()
Hope you enjoyed #thebachelorsa . But please stay inside and stay safe as we head into #lockDownSouthAfrica I will be praying for each one of you. We will get through this as a nation. Just keep your eyes on God.
Manzi ()
Nah this nigga Marc is tipsy or lit. Why is he making out with everyone 😂 #TheBachelorSA
Qiniso Van Damme ()
Sorry my next tweet is late. my phone was whyling! YOH fam! #TheBachelorSA #TeamQiniso
Mikhara ()
Bridget reminds me of that annoying aunty who gossips about everybody else's children but doesn't know what her kids are up to #TheBachelorSA
Naeemah ()
No man, this bachelor kissing everyone on the same night is not a vibe. Ew #TheBachelorSA
Nina's baby ()
Poor Pasha. This is all projection. These women are bullies. She may not be the nicest person but I have strong feeling she's one of the most genuine. #TheBachelorSA
꧁ʜ.ᴏ.ᴇ꧂ ()
I wonder if @marcbuckner's initial opinion of the girls has changed after rewatching #TheBachelorSA.
Rikki Brest ()
There are way more important things going on in the world right now, but sometimes we need a distraction from reality. So just letting you I got another rose. 🌹🌹🌹🌹🌹🌹🌹 #thebachelorsa @mnet @Lotto_Star…
J. ()
Andeline was a secretly mean girl. I'm happy with Marc's decision 😌 #TheBachelorSA
DStv ()
With her lips unkissed, Marc sends Andeline packing! 😬 Who will be sent home next? Find out next week on #TheBachelorSA at 7pm on @MNet Ch101 or on #DStvNow:
JLO is fraudulent ()
Welcome to these twitter streets Andeline, man, man vir homself en God vir almal #TheBachelorSA
Jack Friedman ()
The journey ends here for the fiery redhead & @ Farewell Andeline. Did your favourite survive another rose ceremony? #TheBachelorSA #JackFriedmanMoment
Shazia ()
#thebachelorsa i think Marisia is more than likely the woman he chooses. Also lets not forget people said she has moved to Seapoint
Deeanne ❤. ()
Marc actually makes me sick, how many girls has he kissed tonight? 🤢 #TheBachelorSA