#Umndeni Twitter Trend : The Most Popular Tweets | South Africa
Fezile's uncle looks like he will never recover from "being beaten up by a gay" and I love it 😂 #Umndeni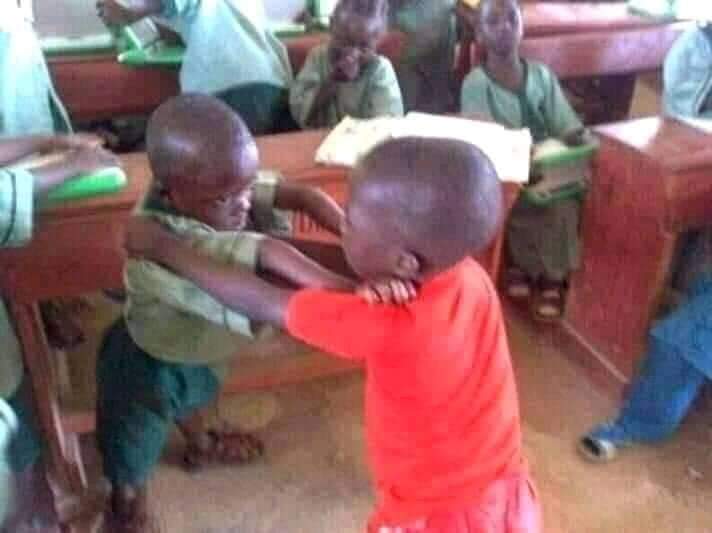 #Umndeni on Twitter
Vusimuzi Vincent ()
Abraham just got engaged by mr maseko wow congratulations.🤗 #Umndeni
Jayce Edher Zivambe ()
They know I can put them in different positions all day. - uTata #Umndeni 😂😂😂😂😂😂😂
THAT ONE ()
#Umndeni Maseko was so afraid of the other healers but is out here stunting on Feziles family.
THAT ONE ()
Someone tell this presenter to shut up. Jesus😯 stop obviously interpreting the narrative #umndeni
BLACK LIVES MATTER ()
Phumula Baba Mvelase Honorable Ricardo Mthembu, former Mayor of KwaDukuza Municipality,phumula somlomo we @ANCKZN .wasiphatha kahle KwaDukuza ngesikhathi sakho siyabonga,uNkulunkulu aqinise umndeni kanye nezihlobo, nombutho kaKhongolose esifundazweni saKwaZulu-Natal🙏
Tumi. ()
🤣🤣🤣 weeeehhh this man is immature, mid argument he stands up and throws a tantrum weeeh #umndeni
Bakang Kutlwano ()
Fezile is a perfect example of 'pretty' privilege. People are focusing on her beauty while ignoring her stinking attitude. Sies mahn . #Umndeni

M LeMont ()
The pen is your sword, the delete button your shield now intelligently go to war. Mi Umndeni Guyani
Bonolo Motaung ()
Mara to be honest U Dabz uyamthanda u Muntu wakhe, wena bengeke umthathe umuntu uklwelayo? Besides that this proves ukuthi nobuhle ngeke buk winele iNdoda , thatha Dabz🤣🤣... #Umndeni
YouTube_Matz Daniels ()
Finally did a review on this show on my YouTube channel Issa lot NB link on comment #Umndeni
#UmthethoMix10_30KDownloads ()
HELP ME WISH MYSELF A HAPPY BIRTHDAY ♥️ #KhuneSignsForPirates #Umndeni
Ilawukazi ()
UNkanyezi is a buy one get one free wife. She said so herself, she was invited into that sthembu🧝‍♀️👏🏾 #Umndeni
IG:MLUNGISINDWALAZA ()
But me medical results never came back, when they all went to the doctor . I thought @ThisIsSelby was going to ask #Umndeni
Barebasics_1 ()
"If you can't feed a hundred people, then feed just one". Mother Teresa With donating a bag of VitaMeal, you can feed a hungry child for 30 days. Help nourish the children by donating a bag(s) of vitameal 0648220164 #Umndeni #tracyzille
BK ()
#Umndeni am i the only one who heard "woza ne vaseline" more than congratulations!?👀📦🇿🇦👀
Phumu ()
Guys uNkanyezi is hurt. She needs counseling. I feel sorry for her. #Umndeni
Nontu ()
I honestly think that ring was for Fezile. I think Maseko changed his mind when Fezile said he will leave with his family and Fezile's family said they won't give him blessings if ever they get married with Maseko. #Umndeni
IG:MLUNGISINDWALAZA ()
Nkanyezi must just go back home. There are enough men in nelspruit , I'm even willing to cover her traveling fees. #Umndeni
16th July 🎁🔥💃 ()
@kelow_C Lol accompanied by being an honest hard working person who doesnt tolerate shit in a relationship like Dabulamanzi #Umndeni
IG: Madlomo_omhle ()
Dabula deserves that ring, the man saw her for who she truly is. 2nd wife has always been too bitter towards Dabula, she was always competing with Dabula! #Umndeni
👑🌻G•E•E♡🇿🇦 ()
#Umndeni 😳😳after what Mahlalentabeni said about ugly jiki she pregnant
Karabo Mokgoko 🦄 ()
Would you abandon your family if they hate someone you love and want to be with? #Umndeni
Karabo Mokgoko 🦄 ()
Fezile's uncle looks like he will never recover from "being beaten up by a gay" and I love it 😂 #Umndeni
Khuvethi Mhlonyane ()
I thought #Umndeni was a SAn telenovela like isibaya, uzalo, imbewu kanti yilento! Moja love is something else.
Sbo Heaven ()
So, really really bazogadlana ngo muthi kwi TV? 😲 #umndeni
Nthabza ()
UDabula is a Queen/King🔥🔥🔥Hes the whole show Fezile thinks hes a show but hes NOT #Umndeni
The🔥Fire ()
@lelowhatsgood I need a show with the girlies of they need to leave that man!! Their stories, their experiences with ubungoma and queerness. Some are transitioning a journey through that with them.
EAT a Cookie... life is SHORT ()
@Cleo04patra The ONLY time I watch TV is to watch # I love love #Dabula 😍😍😍😍
Papi 👑 ()
Watching the repeat of #Umndeni Malwandle deserves some justice to be back on this show to be quite honest.
Tsommomi ()
Umndeni is Way deeper than Entertainment! A lot is reveal .kaze iyozala uzoybona -onezindlebe uzozwa. #Umndeni #UmndeniReunion 😣