#YouPromisedToMarryMe Twitter Trend : Most Popular Tweets | South Africa
#YouPromisedToMarryMe Please don't sign such agreements without obtaining legal advice. The End.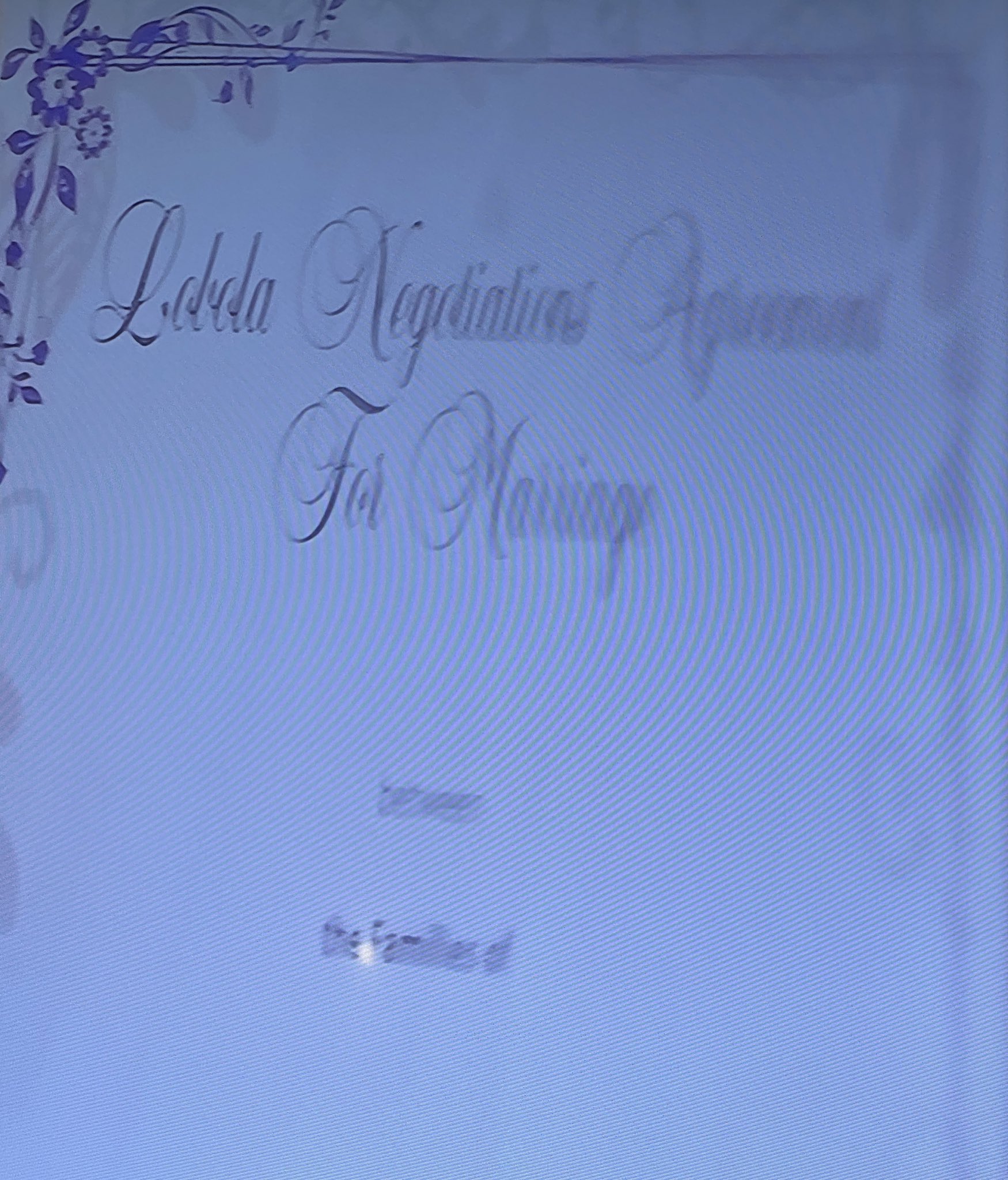 #YouPromisedToMarryMe on Twitter
Morateng_K ()
#YouPromisedToMarryMe I really wanted the lady to say John Vuligate 🤞🏽🤞🏽🤞🏽🤞🏽🤞🏽😂😂😂😂😂😂😂😂😂🤣🤣🤣🤣
TolaTENDER.co.za ()
Win Tenders! Get new skills on how to do tenders and service government, Government Needs You, enrol in the 3-Day workshop "The Tender Master Class" *certified by government, book now: #BANKSTRIKE #YouPromisedToMarryMe
Xolani bala ()
#YouPromisedToMarryMe Lol did the bitch just loot the states cows
Dikgomotso Leolo ()
Bare ke chabile ka maoto ama bedi😂😂😂aiy girl one drama shem #YouPromisedToMarryMe
MamaDidi ()
Jubjub asked a very important question: "O nagana o betere wena? " #YouPromisedToMarryMe
Abie Moloi ()
Truly speaking ha hona magadi a kgutlang like or not are dumeleng gore banna re ntho tsa go jewa feela o tlo phoqiwa ha kana hore ne o ikakela Mike ne a kula mos so what i wonder John yena o nahana hore o save na#YouPromisedToMarryMe
Dr.Mnandi ()
#YouPromisedToMarryMe It's sad to see what happened to Michael. I hope bo "Mr nice guy" are watching. The streets are cold, it is 2020, please wake the fuck up

Joana Langa ()
Why o batla chelete ya carrier? Good question Jub jub. Corn artist 4 sure that 1! #youpromisedtomarryme
Melithemba ()
I hear Michael wants his lobolo money back but someone needs to tell him the truth udliwe eGoli & he must accept & move on, uzoba strong💪 #YouPromisedToMarryMe
Malesedi Kekana ()
Jub Jub is disgusting, he can see gore this woman is trying to embarrass Michael and o busy o tsenya #YouPromisedToMarryMe
Barebasics_1 ()
Retweet please!! Lumispa R2550 inc del 1 Device 2min 7 Benefits 🧚‍♀️ Experience brighter, softer, smoother skin 🧚‍♀️ Collagen regeneration 🧚‍♀️ Minimizes appearance of pores 🧚‍♀️ Eliminates fine lines and reduces wrinkles 🧚‍♀️ Provides anti-aging ingredients. #YouPromisedToMarryMe
Nadira Ayanna ()
Hai this woman is so evil shame💔😭Michael must forget about his money #YouPromisedToMarryMe
Mhlekazi Grootboom ()
#YouPromisedToMarryMe see this is what happens when bomma are not around bona nou 60tao faded soos fokol soos niks
Sizwe ()
@DrLee_Malukae In some cultures like in Zulu culture lobola is refundable on some conditions #youpromisedtomarryme
JJ ()
This looks staged AF they think we are dumb #YouPromisedToMarryMe
JabulaniMacdonald⚡ ()
#YouPromisedToMarryMe maybe am not modern enough but is this guy serious , really serious about this whole thing , lobola for him????
||♡|| 🌟⭐ Minny ⭐🌟||♡|| ()
Im leaving this country 🤣🤣🤣🤣🤣 Moshe naye akekho sure #YouPromisedToMarryMe
BeInspired ()
Is it wrong what this guy is asking? Can I ask something, in instances of same s*x marriages, who pays the lobola? #YouPromisedToMarryMe
Prinssese Mkungela🇿🇦🇺🇲🇮🇹🇧🇸🇬🇧🇨🇵🇲🇿 ()
UMongezi wants imali azoyitya netshomi yakhe🤣🤣 le gender kodwa guys 🤭🤣🤣🤣#youpromisedtomarryme

Man's NOT Barry Roux  ()
This lady decided to take things in her hands by paying Lobola for the guy. #YouPromisedToMarryMe
Poetic Verse ()
We must address this Dude at #MensConference2021 ngeke hayi. Or maybe we are disowning him from the Gender 🤔 #YouPromisedToMarryMe
Bono 🌈 ()
He wants the girlfriend to pay his lobola. A king who knows his worth 😂😂😂 #youpromisedtomarryme
Princy_daLord👑 ()
Sims like this guy is confused maan, he cant even answer a simple question. Im not even sure he wants to pay for anything. #youpromisedtomarryme
🏘FindYoRest🏠 ()
Andiyazi le episode #YouPromisedToMarryMe 😳. I'm just watching to laugh at @MosheNdiki qha namhlanje 😂
Dee ()
#YouPromisedToMarryMe Mongezi wants quick cash owoah yi film 😂😂😂🙄🙄🙄
Mualusi Neluonde ()
Mongezi is the man of the match😂😂low-key he is saying what most guys think. Follow for follow bfethu please #YouPromisedToMarryMe
Sizwe ()
What will your ancestors say if your wife lobolad you ??? 2020 has pulled the unimaginable stunts !!! Daily 🤣🤣🤣 #youpromisedtomarryme
Sandiswa ()
This guy makaxube neentloni! 😂. Atsho nge nose ring #YouPromisedToMarryMe
ᴛʜᴇ ᴊᴏᴋᴇʀ ()
@_WendyHouse_ I don't think it's culturally appropriate lmao unless ofcourse it's the same gender #YouPromisedToMarryMe

Tumi Sole ()
#YouPromisedToMarryMe Please don't sign such agreements without obtaining legal advice. The End.