Airbus está en tendencia en Twitter - Los tweets más populares | Spain
Esta preciosidad, Airbus 330, viajará por todos los aeropuertos del mundo llevando la marca de Madrid y de España. Una maravilla de @Iberia.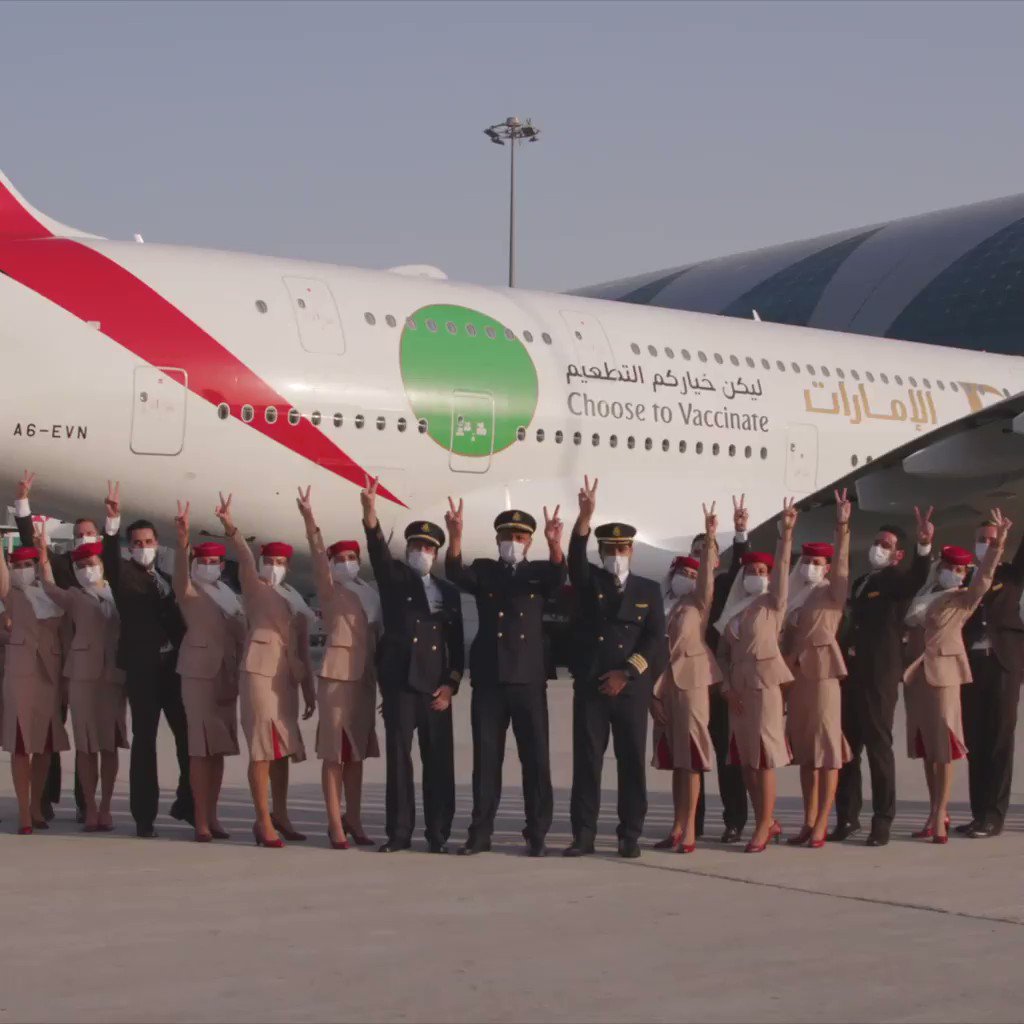 Airbus on Twitter
The Points Guy ()
Book the first Airbus A321neo flights with JetBlue's new Mint business class
Cavok Aviation News ()
Airbus assina importante contrato de suporte integrado com o Egito para frota C295
FlightGlobal ()
Airbus extends sustainable-fuel Beluga operations to UK
Casa de S.M. el Rey ()
El Rey preside la inauguración del nuevo Campus de Airbus España en la localidad madrileña de Getafe, que convierte la región en la tercera con mayor superficie aeroespacial de Europa, tras Toulouse (Francia) y Hamburgo (Alemania).
CCOO Airbus Interempresas ()
ᔕíGᑌEᑎOᔕ TᗩᗰᗷIéᑎ Eᑎ: 🔘 comunidad en HUB CCOO INTEREMPRESAS 🔘 Instagram: CCOO INTEREMPRESAS AIRBUS 🔘 FB: CCOO Interempresas Airbus 🔘 TELEGRAM: CCOO INTEREMPRESAS AIRBUS 🔘 YOUTUBE: canal CCOO INTEREMPRESAS AIRBUS ¡ÚNETE! ¡EᒪIGE Tᑌ ᖇEᗪ!
Casa de S.M. el Rey ()
El Rey, en Getafe (Madrid) para inaugurar el nuevo Campus de Airbus España.
El Salto Madrid ()
El Rey blindado. La visita del monarca a la planta de Airbus de Getafe no ha permitido la llegada de manifestantes y ha frenado en Sevilla el bus con trabajadores de Puerto Real que subían a Madrid.
Manuelcarrillog_ ()
@adriiiariza @jorgemr__ A mo a ve adri al jorge lo q le jode es q hayan cerrado las carreteras y no pueda ir él a cadiz a beber con los amigos de la uni. Tu t cree q al jorge le importa lo de airbus
Avion Revue Internacional ()
Airbus firma importante contrato de soporte integrado con Egipto para el C295
Círculo CTA ()
Airbus completa la primera gran estructura del A321XLR. #Airbus #Aviación
Fly News ()
Enhorabuena a #privilege por la llegada a Palma de su @Airbus #A321, el cual ya han cazado los sopotters locales
La Voz de Cádiz ()
VÍDEO: Kichi se queja de ser el único alcalde presente en la protesta de los trabajadores de Airbus, cuando no era así #PuertoReal
Lord Space Hungarian of Mourning Period ()
@EFMememacher @lituainianach I think we are already there in terms of aircraft. Lot of airlines already flying the Embraer E175-195, the Airbus A220, and these are ideally suited to fly within Europe. What we need less now are wide bodies.
L u c a s 📸✈ ()
📸Esos perfiles de los Airbus 330✈😍 ¡Buen miércoles! 😃💨🛫 @Aerolineas_AR
Cavok Aviation News ()
Airbus reduz ainda mais o impacto ambiental de sua frota Beluga
AeropuertosMX ()
Airbus organiza su Junta General Anual para informar a sus accionistas y elegir al Consejo de Administración. Airbus Annual General Meeting 2021 (Español) En directo.
La Voz de Cádiz ()
VÍDEO: Los trabajadores de Airbus logran cortar el acceso a la capital gaditana #CádizProv
Shayne Denomy ()
@jason_may1 @222Minutes Air Canada got a huge bail same Air Canada that is supposed to buy 17 planes from Airbus(who is in Quebec)
Houston Air Watch ()
Coast Guard CASA MPA approaches Houston area along coast as Portugal Air Force Airbus over the GoM appears to approach the Galveston area #htx #aviation
Nueva Generación Aeronáutica ()
Airbus presentó su App móvil Tripset, la cual provee información de viajes y restricciones gubernamentales a los viajeros con el objetivo de facilitar la movilidad internacional y restaurar la confianza en la industria aérea durante la crisis del covid-19. #AerorefaccionesNGA ✈️
Mohammed Firaas ()
PAKISTAN: PIA 🇵🇰 to launch flights from Lahore and Islamabad to Bahrain using @Airbus A320 aircraft. Lahore begins May 7, 2021 and Islamabad on May 8, 2021. Bahrain opened a brand new terminal in January 2021 costing $ (PC: The National Gulf).
Air Journal ()
Airbus A330 pour la startup flypop, caisson pour l'A321XLR
Tomáš Semrád ()
About pilots expressed interest in working for the newly formed airline Breeze Airways🇺🇲, which was founded David Neeleman (founder JetBlue). And there were however only 85 seats available. The carrier will fly with new or lightly used Embraer E190/195s and Airbus A220-300s
Air Astana ()
Пятый Airbus A321LR пополнил авиафлот Air Astanа! Всего во флоте Air Astana 34 самолёта со средним возрастом 3,5 лет. А вы уже летали на Airbus A321LR?
Vayu Aerospace Review ()
2/2 ....of customers onboard more than 25 aircraft types, among them Boeings B747, B737, B757, B767, B777; Airbus A320, A330, A340, A400; Lockheed Martin C130J; Alenia C27J; Leonardo CSAR AW101; EMBRAER KC-390, Gulfstream 650 and more.

Captn Al ()
@AirlineGeeks Unless I'm mistaken the United package still requires a significant financial input from the cadet. Our industry needs to focus on providing training and jobs for people from all social backgrounds. Finance remains the biggest barrier.

Reuters Business ()
Air Canada signs C$ billion government aid package, agrees to buy Airbus, Boeing jets
Comunidad de Madrid ()
🛫 Airbus 330-200, el avión de @Iberia que promocionará la Comunidad de Madrid por todo el mundo. ✅ Lo ha presentado la presidenta @IdiazAyuso con el objetivo de promocionar la región como destino preferencial y reactivar la demanda turística.
Isabel Díaz Ayuso ()
Esta preciosidad, Airbus 330, viajará por todos los aeropuertos del mundo llevando la marca de Madrid y de España. Una maravilla de @Iberia.
Emirates Airline ()
Emirates operated #EK2021, a special @Airbus A380 flight with close to 400 fully vaccinated customers & crew, reflecting the UAE's successful vaccination programme & the responsiveness of Dubai's aviation community to safely handle a ramp up of air travel. #FlyEmiratesFlyBetter