#DisneyPlus está en tendencia en Twitter - Los tweets más populares | Spain
WAKANDA. FOREVER. Happy anniversary to Marvel Studios' #BlackPanther, coming to @DisneyPlus March 4. #DisneyPlus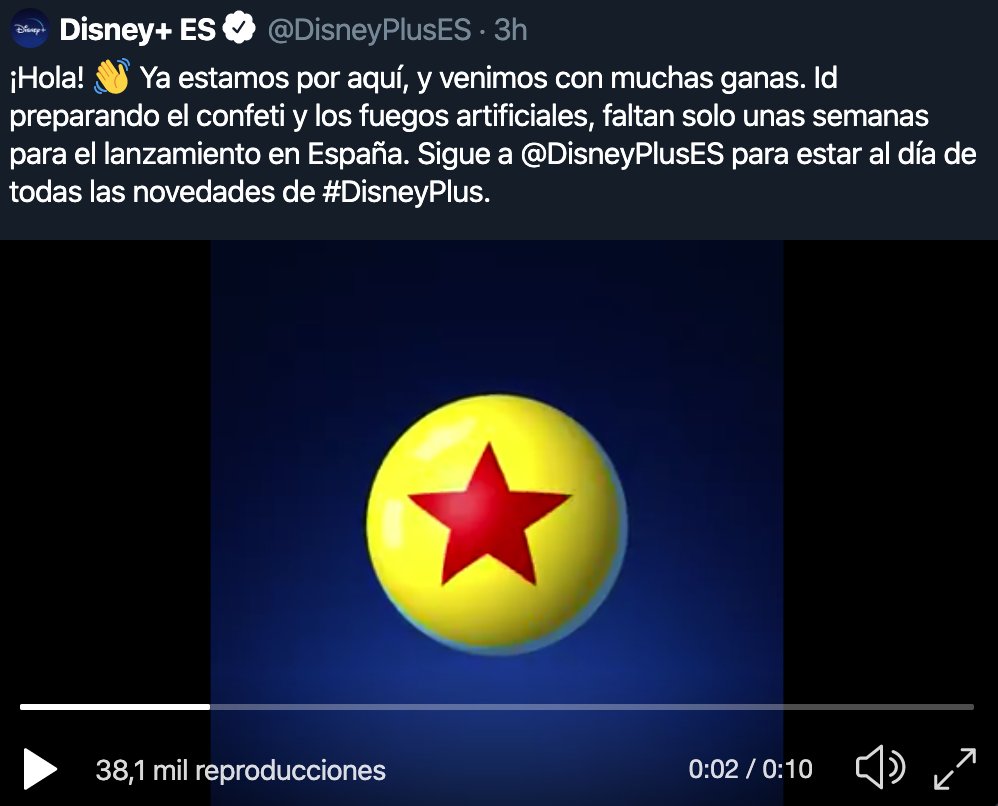 #DisneyPlus on Twitter
José Ignacio Stuven ()
#DisneyPlus llega oficialmente a Reino Unido 🇬🇧 , España 🇪🇸 , Italia 🇮🇹 y Francia 🇫🇷 el 24 de marzo. Ni rastro aún Latinoamérica 🙁
Gobbi ()
E o Disney+ continua sua expansão. Previsão de chegada no Brasil até o fim do ano.
SHF ()
$DIS - No change: EU/UK launches covering equiv of US population - 300M+ - Mar 24 Then #StarIndia Mar 29 Looking to double existing #DisneyPlus subs within a matter of weeks, taking total $DIS subs to just shy of 100M mark This is the way ⚔️ $SPY $NFLX
Bébé Yoda ☕️ ()
The Imagineering Story on @disneyplus is so interesting. And relevant, we've done quite a few case studies in b-school on how Disney got out of nearly going out of business in the 80s.
Magic Mouse🐭 ()
Yesss, la com sur #DisneyPlus commence réellement entre les compte Twitter et Insta, et les affiches qui commmencent à apparaî On y est bientôt !
Alexandra✨#TeamLoki🔥 ()
Ist ja nicht so wichtig 🙄 Aber für uns gibts auch einen ( @DisneyPlusDE )
MGM ()
Lo que me hacía falta para terminar de perder la ¡QUE GANAS! 🥰 #DisneyPlus
JADKMCDC Carter Family ()
From back to school to baby, costumes to collectibles and toys to t-shirts, shopDisney is your stop for all things Disney.
THE MACHINE ()
@MCU_Direct @disneyplus Finally Could see this coming TBF As the Lego Marvel super heroes 2 is all about him 🤔😂
Sena, a clown ()
@MCU_Direct @disneyplus Kid Loki and now Kang? Young Avengers are coming yup
RogPalmerUK ()
What's Coming To Disney+ This Week | Star Wars: The Clone Wars #disneyplus
Sarah ()
Based off of a popular book series, check out the new movie on #DisneyPlus Timmy Failure: Mistakes Were Made + our Review with Discussion Questions here 🎬👉
MCU Direct ()
RUMOR: The #Loki @disneyplus series will reportedly set up the introduction of Kang the Conqueror to the MCU!
Helly Raven ()
Quién se va a pagar la suscripción a #DisneyPlus este mes eh?
RogPalmerUK ()
Disney Strikes Multi-Year Film & TV Deal With Nordic Entertainment Group #disneyplus
Xavier Cristóbal ()
#StarWars: The Clone Wars, nuevo tráiler de la temporada 7 y última de la serie que #DisneyPlus estrenará este viernes 21.
Karl(i) ()
@dlavrack13 @disneyplus I love this tweet but I'm still waiting for you to watch across the universe
Carlos Pascual ()
Hilo que DEBÉIS leer si queréis enteraros de todo lo que llegará a #DisneyPlus España
SHIELD España ()
Desde @DisneyPlusES nos refrescan todas sus novedades. #DisneyPlus
Cinéfago ()
Pensar al ver este fotograma del anuncio de Disney+ ¡Anda! Han comprado también los derechos de DRAGON BALL #DisneyPlus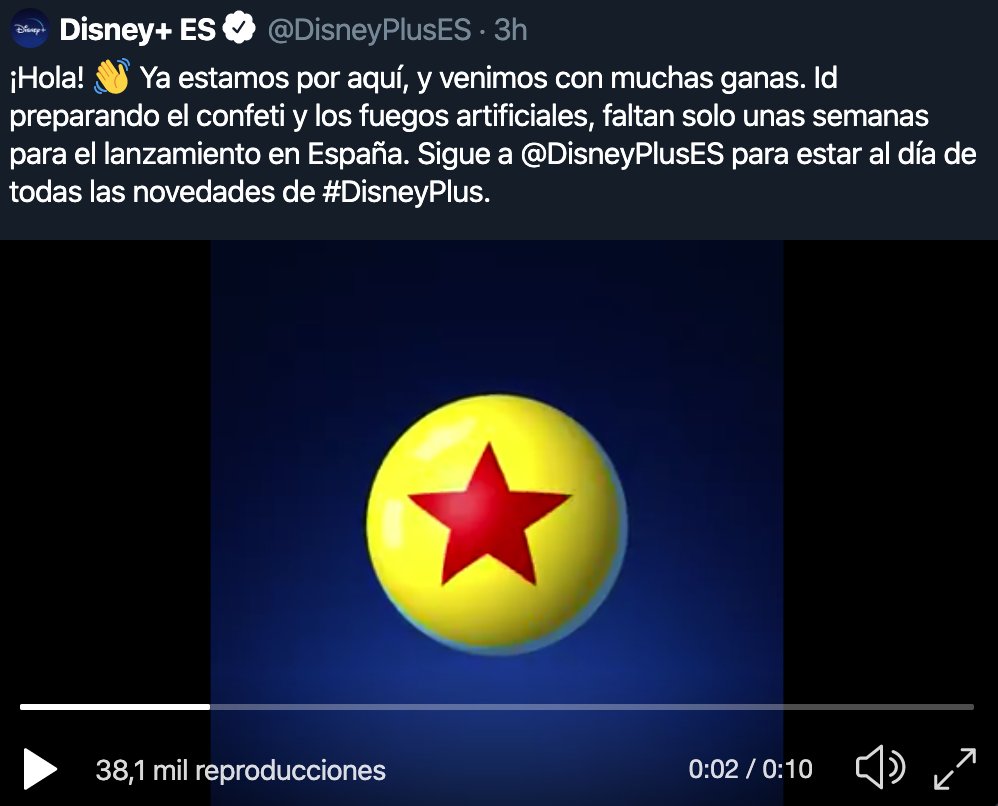 Marvel Entertainment ()
WAKANDA. FOREVER. Happy anniversary to Marvel Studios' #BlackPanther, coming to @DisneyPlus March 4. #DisneyPlus
Disney+ ()
WAKANDA. FOREVER. Happy anniversary to @MarvelStudios' #BlackPanther, coming to #DisneyPlus March 4.
Disney+ ()
Growing up is its own group project. Stream the first five episodes of #DiaryOfAFuturePresident now on #DisneyPlus!