#EurovisionAgain está en tendencia en Twitter - Los tweets más populares | Spain
"We are unity and we are unstoppable!" 💪 🏆 Congratulations to @ConchitaWurst 🇦🇹 for winning this evening's #EurovisionAgain vote!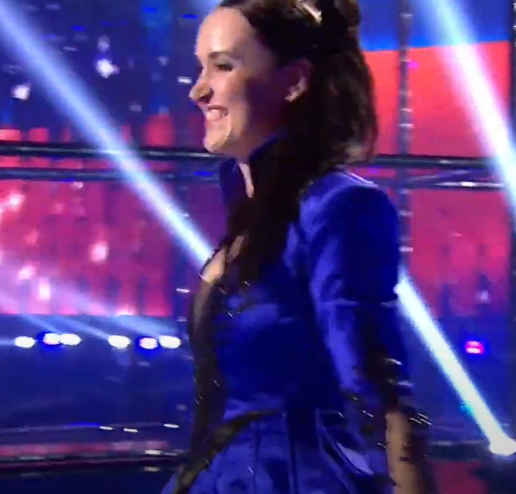 #EurovisionAgain on Twitter
Corrie ()
I spent 15 weeks of incessant Saturday-night-tweeting on #EurovisionAgain, giving you my innermost thoughts, hot takes, personal opinions, lame and this one gets ALL the attention. Guess I know where your priorities lie ( never change 💕).
Rob Holley ()
It's gonna take all day to go through the lovely messages - thank you ☺️ We're tallying the fundraiser and judging the comp but this stat really stands Since week 3 (when @EBU_HQ came onboard) #EurovisionAgain contests have had: ✨ MILLION YOUTUBE VIEWS ✨ 🤯
#EurovisionAgain ()
The stats are in! Since week three (when @EBU_HQ came onboard) the #EurovisionAgain contests have 📺 MILLION YOUTUBE VIEWS 🤯
🏳️‍🌈🏳️‍🌈🏳️‍🌈 *Lasha* 🏳️‍🌈🏳️‍🌈🏳️‍🌈 ()
Both Ilse and Duncan liking this tweet ❤️❤️ they truly are the heroes of our time. #EurovisionAgain
Umut 🇹🇷🏳️‍🌈 ()
these drunk gays at the venue did not stop the annexation of crimea or the injustice against lgbt+ by booing the artists who are only there to represent their country that they have no fucking say in it's gov't and it's decisions by all that booing. #EurovisionAgain
Nicki French ()
Great news - well done @EurovisionAgain for keeping the enjoyment going for the fans! X
Lukeee! #Arcade 🇳🇱🇲🇰🇬🇧🇨🇾🇬🇷🇪🇪 ()
Another three weeks. Someone plz someone come up with an inbetween for #EurovisionAgain alternative. #ESCRadioAfterParty
Meow 🐱 ()
Fifteen week tayong dinala ni Emmelie to different places bago siya umuwi sa Copenhagen. Wow.
Chris 🇬🇧 ()
The song that should have been in #eurovisionagain tonight. A travesty that this never got through! #escradioafterparty
Alex 🇲🇰🇳🇴 ()
Thank you @robholley and @ellie_made for putting these shoes together! It's been great having them every weekend🥰 #EurovisionAgain
Louis ()
#EurovisionAgain @EurovisionAgain I did some obsessive excel calculating and dug through the results for the 14 grand finals twitter has ranked, and came up with The favourite country of eurovision fans based on season 1 of Eurovision Again is Turkey! 🇹🇷
Dan 🏳️‍🌈 ()
and also, a big #Eurovisionagain header featuring every stage from each week, 15 weeks back. Time
Scott Reid 🔍 ()
Would 100% commission the people behind No Prejudice to come up with No Pandemic. We need straightforward instruction here. #EurovisionAgain
Robyn Gallagher ()
#EurovisionAgain has been an absolute blast. Full respect and appreciation for the team, putting together good versions of the old shows and getting them online so that we can experience the music, the lols and the joy again!
Conor ()
I still managed to get my #EurovisionAgain points in tonight 😄 2014 was such a strong year! I love every song in my top 7!
Scott Reid 🔍 ()
I've kinda given up on any social events for the rest of the year, and being realistic I'm not convinced this will happen, but dear God please let Daði Freyr's Glasgow gig happen. #EurovisionAgain
Philip 🇦🇲🇮🇱🇵🇹🇪🇸 ()
We really have to give credit to @EurovisionAgain for giving all of us some super entertaining Saturday evenings, it really was such a pleasure to experience so many new songs I've never heard and now love, I'm speechless - all I can say is thank you to everyone who was involved!
Kommet77 🇪🇸 🇱🇹 🇮🇹 🇲🇩 🇷🇸 ()
Always enjoying a good dinner with @Eurovision and @ESCRadio1 #EurovisionAgain #escradioafterparty
Thomas 🇱🇺🇬🇧 ()
and so so many more! In summary: You rock, #EurovisionAgain rocks, Eurovision rocks 🥇 May the gods of ESC shine down on us all for a long time to come Peace out ✌🏼
Sarah ()
Post #EurovisionAgain depression - the syndrome we never saw coming
Eurovision Song Contest ()
"We are unity and we are unstoppable!" 💪 🏆 Congratulations to @ConchitaWurst 🇦🇹 for winning this evening's #EurovisionAgain vote!
Robert Hampton ()
So what you're saying is we should send the singers of "There She Goes" to Eurovision? #EurovisionAgain
Hëîkō 😷🧚🏼‍♂️🛴 ()
Finds bis heute UNVERSCHÄMT dass Österreich keine 12 Points from Germany bekommen hat #Kaltland #EurovisionAgain
Mads🎺🏳️‍🌈 ()
LALALALAAAAAA LALALALAAAAAAAA LALALAAA ALALALALALALALLALALAAAAAAA LALALALALLAAAAAAAA LALALALALLAAAAAAAAAA #eurovisionagain
Robin ✨ ()
my #EurovisionAgain points for the amazing 2014 edition: 12 🇳🇴 Norway 10 🇸🇪 Sweden 8 🇳🇱 The Netherlands 7 🇦🇿 Azerbaijan 6 🇦🇹 Austria 5 🇵🇱 Poland 4 🇭🇺 Hungary 3 🇧🇾 Belarus 2 🇷🇴 Romania 1 🇬🇧 United Kingdom
Rachel ()
@AlphaOod Eurovision props manager: How Dutch did you say you wanted your postcard to be? Netherlands act: *moves blue tulips into position on a canal boat* #EurovisionAgain
Daniel 🇦🇲 #BLM ✊🏽✊🏾✊🏿 ()
Here's my #eurovisionagain votes: 12- Armenia 🇦🇲 10- Slovenia 🇸🇮 8- Uk 🇬🇧 7- Spain 🇪🇸 6- Ukraine 🇺🇦 5- Austria 🇦🇹 4- Finland 🇫🇮 3- Azerbaijan 🇦🇿 2- Hungary 🇭🇺 1- Greece 🇬🇷
👉 Stephen 👈 ()
Are you a Moustache was ahead of its time Eurofan or are you wrong? #EurovisionAgain
Sarah ()
Hey look, it's me and ma pals in Copenhagen #eurovisionagain
Kris Boswell ()
I didn't have tickets to the contest, and was working in the Press Centre, which actually is almost the same as being in the arena. Crazy atmosphere #EurovisionAgain