#DoctorWho Twitter Trendleri - En İyi Tweetler | Turkey
A never-before-published piece of Doctor Who written by @russelldavies63 "Doctor Who and the Time War". 👉 #DoctorWho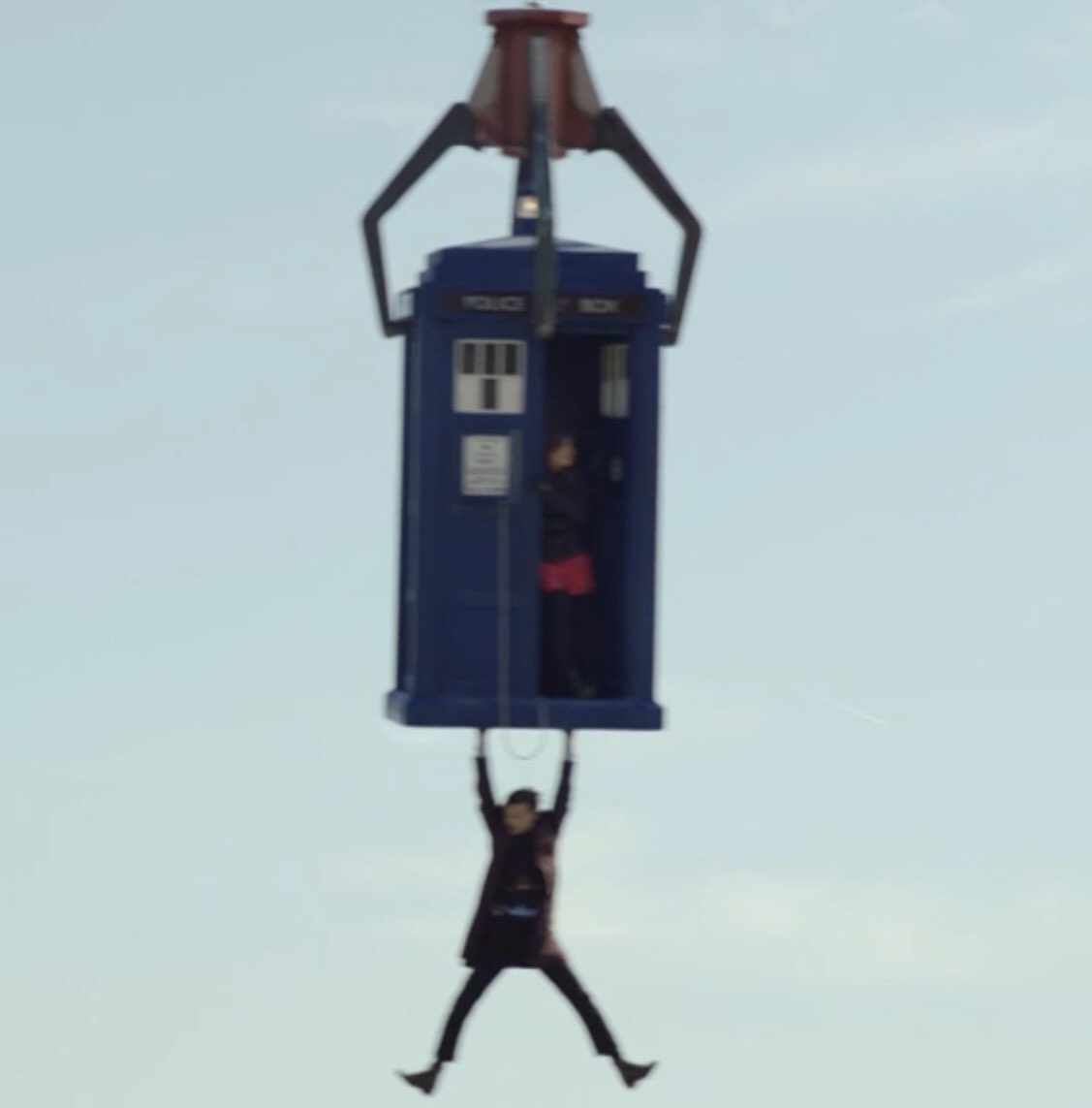 #DoctorWho on Twitter
Muhammed Cihat Algül ()
#DoctorWho #Sherlock Ne kadar basit olsalarda, bir o kadar da önemli :)) İlk göz ağrıları
Hero Collector ()
[email protected] are holding an amazing #TimeSpaceVisualiser event this Saturday at 2PM GMT. @PopCultureHound will be there to talk about our cool #DoctorWho collections and more. Join us for an event that will be full of timey-wimey goodness! More info:
Katie and Claire ()
First era re-watch- The Cave of Skulls Love it when they leave the ship for the first time and the doors close on their own behind them. Really love the look of this. #doctorwho
Dave Shep ()
A nice new post of the Spider Dalek is up on insta #DoctorWho good job I have a stock of photos from before lockdown!
Doctor Who Brasil ()
O fato do mundo todo se juntar pra assistir Rose ao mesmo tempo foi parar na BBC News! 💙💙 Ser fã de #DoctorWho é ou não é uma #TripOfALifetime da vida real? 😁
Kübra Ogut ()
'Herkesin kabusları vardır. Yataklarımızın altında bekleyen o büyük korkunç yaratıkların bile.' #DoctorWho
Zeynep E. ()
En en en sevdiğim doktor 11. Doktor 😂❤️ gidem de yeniden izleyem pejmürde adam #DoctorWho
Arda Tuğsat ()
Keşke hayat her gün sabah kalktığımda tt listesinde #DoctorWho gördürerek başlasa, günüm daha güzel başlayamazdı.
Emily Cook ()
Getting high-profile writers to come onto Twitter is my party trick 😉 I cannot WAIT for Richard Curtis' tweets! 😀 #TheUltimateGinger #DoctorWho
The Doctor Who Big Blue Box Podcast ()
Ep260 is here! Light news, no merch then onto our review of the 3rd Doctor story - Inferno. Enjoy Who fans. #doctorwho #doctorwhopodcast
Marie ()
What do you think of this character (this particular incarnation)? Reply with the first word that comes to mind. #DoctorWho
𝐿𝑖𝑒𝑏𝑒 𝑖𝑠𝑡 𝑓𝑢̈𝑟 𝑎𝑙𝑙𝑒 𝑑𝑎 ()
Domhnall Gleeson as a 14 doctor please @bbcdoctorwho #DoctorWho
🎮🐲RedCatachu is stealing your sweets🧀👾 ()
have some doctor donna magic. she is special, just like you. dont underestimate yourself. be strong, be clever, be yourself. #DoctorWho #doctorwhoَ
Büşranur♀ ()
Happy Raggedy man I love u the most 💓 #DoctorWho
The Doctor ()
Ah ha! A sunset! Molto bella! #TARDIS #DoctorWho
Görkem ()
Tüyler yine diken. Tweete boğasım var buraları #DoctorWho
Şeyda ()
Normal de birşeyler izlemeyi seven biri değildim ama koskaca 11 sezonu bitirmiştim, tekrar başlama fikri çık aklımdan #DoctorWho
Doctor Who Official ()
A never-before-published piece of Doctor Who written by @russelldavies63 "Doctor Who and the Time War". 👉 #DoctorWho
닥터후 대사봇 ()
네가 깨어나면 너는 엄마와 아빠를 만나게 될 거야. 그리고 나는 기억하지 못하겠지. 뭐, 조금은 기억할지도 몰라. 나는 네 머릿속의 이야기가 될 테니까. DoctorWho 513, The Big Bang
Nigelファン ()
#DoctorWho #DWTraumaElection BBC Doctor Who, can produce as many traumas as stories. Here are to introduce four personally most shocking episodes from a number of stories. Dear Whovian, Allons-y!!
Marcus Cotton ()
Gonna try & help get the word out. Security Kitchen Productions has opened casting for their next adaptation: #DoctorWho: The Scales of Injustice. This is a massive story with a giant cast! Details in the link below
Beef ()
You know I really think you #SaveTheDay #DoctorWho
*Eva*Writes*Books* 💫 ()
Watching 'Midnight' and I feel like David Tennant is @normanswan trying to calm down a bunch of people who just won't listen to sense or stop screeching. #DoctorWho #Covid_19australia
Raffael_Zambelli ()
Cite aqui quatro personagens de #DoctorWho que significaram muito na sua vida e marque quatro pessoas para fazer o mesmo: Doctor(especialmente o 12th) Graham Master(Sacha Dhawan) Bill Potts
Susagi433🇲🇽🇯🇵🇬🇧 YOI⛸IneffableTrash ()
Crap I forgot to hashtag #savetheday #doctorwho Mexican here!!
The Fans of Who ()
A crazy with fear Cyberman closes in on the gang! CLIFFHANGER! #Whovasion #DoctorWho
Tardis Time ()
Taking social distancing a bit to far maybe Doc #DoctorWho #SaveTheDay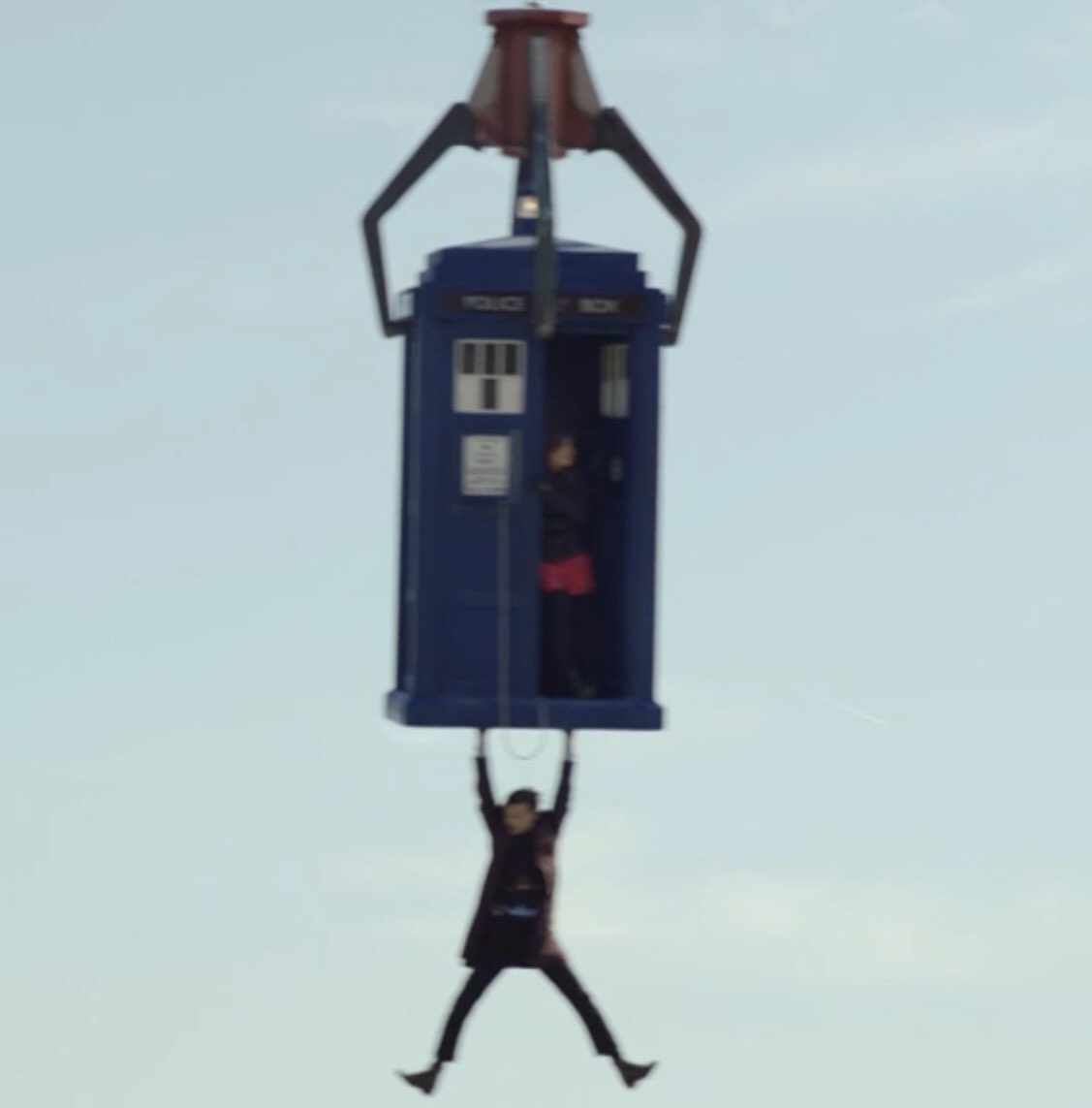 TardisMonkey ()
Watching The Five-ish Doctors ❤️✨ #SaveTheDay #DoctorWho

David McAllister (The Gallifreyan Buccaneer Blog) ()
Just for a moment watching #DoctorWho Day of the Doctor there, I forgot what was going on in the world. What a glorious, powerful thing that is. #SaveTheDay
Radio Times ()
Steven Moffat creates brand-new #DoctorWho scene ahead of special Day of the Doctor rewatch