#ASOSGIFT Twitter Trend : Most Popular Tweets | United Kingdom
@ASOS #ASOSGIFT @loz1145 I'm giving running a go, no gear and no idea! 🏃🏻‍♀️ 🏃🏻‍♀️ 🏃🏻‍♀️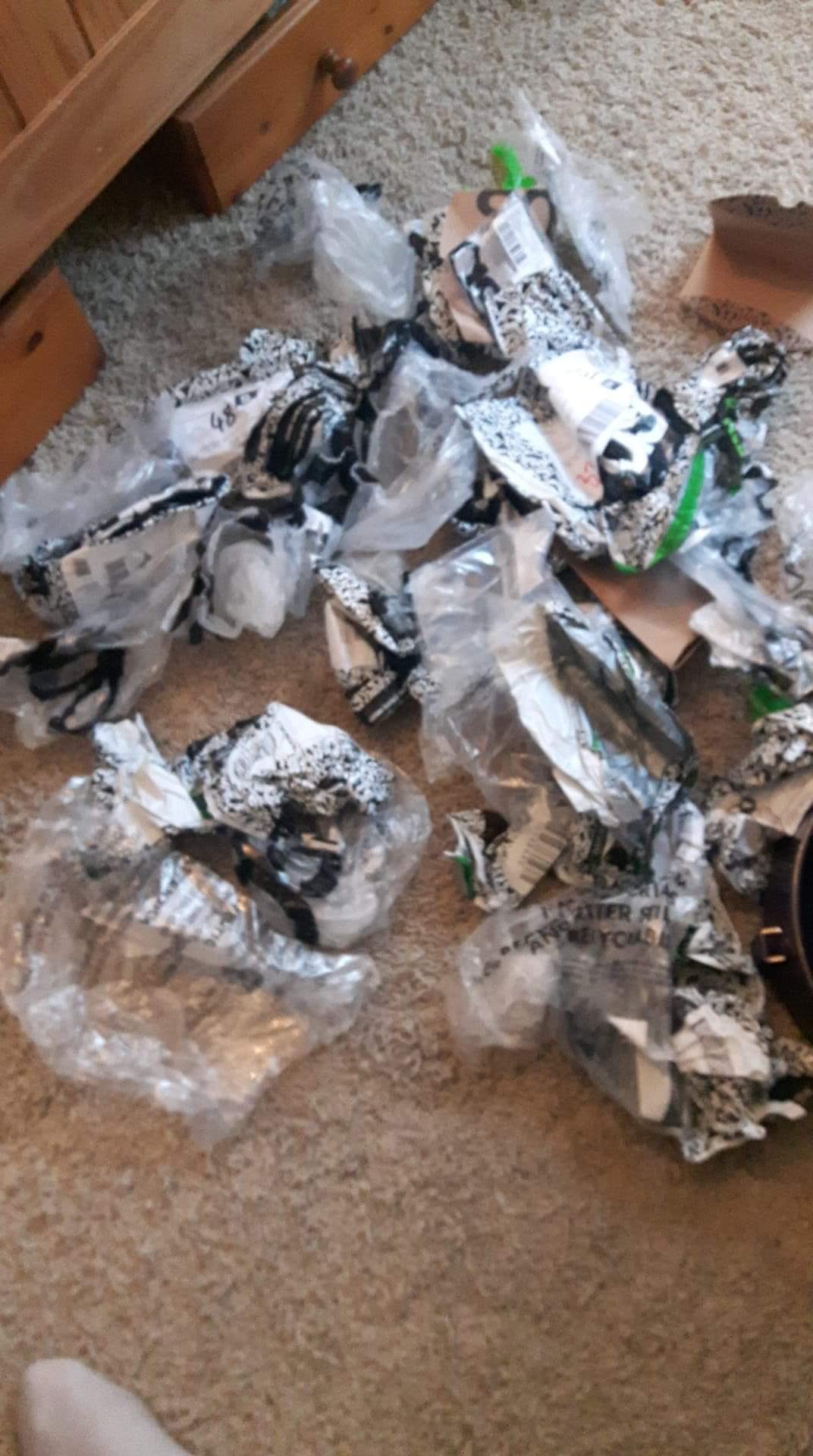 #ASOSGIFT on Twitter
Tilda 🐘 ()
@alecblaikie_ @jodimarshall_ 💔💗 #ASOSGIFT miss yas💖
Joan M. ()
@ASOS #ASOSGIFT baking with the kids !!!! 🤣😇😂 Want a slice Asos? Tagging @Samyb33 💙💙
Shesaid ()
@ASOS @divinexo__ ive been renovating my kitchen and have no money left for new clothes 😢 pls pick me #ASOSGIFT
TheAngryLawPupil ()
#ASOSGIFT My online hobby will be online shopping (hopefully on ASOS) to drown out my sorrows of lockdown. @Izzywoww
Richard taylor ()
#ASOSGIFT recycled a Wendy house using old wood and spare paint to make a little person very happy
Stephen Collinge ()
Self care!! Whether this be working out twice a day or curling up on the sofa with a whole family sized trifle #ASOSGIFT @charhigginss
Danni ()
#ASOSGIFT @beccalongley I'll be embroidering some more bucket hats ✨
Emma ()
Eek I've had the fun of teaching my grandma how to use FaceTime so she insisted she taught me how to knit 🧶 Here's some of my completed projects #ASOSGIFT @ASOS 🤍
Kirsty brough ()
@ASOS #ASOSGIFT my new hobby is following the Kim and Kanye divorce drama with @raalaa_ : We're dedicated to putting the time in 🍿
👸🏾Helianthus ()
@ASOS I recently started painting (coz I've been wanting to for the longest time). Super proud of it! ☺️ not bad for a first timer! #ASOSGIFT @InternalCarotid come show yours!
Erin ()
@ASOS I've started scrapbooking ☺️ So nice to remember happier moment during this time! Hopefully I'll have more pictures and tickets to add to it soon of adventures with @ctravis9 ! 📸 #ASOSGIFT
🍃🌸SC🌸🌿 Fan of DTS 🌨️🐥 ()
@ASOS #ASOSGIFT I started drawing digitally, but have a long way to go!
Francesca ()
@ASOS #ASOSGIFT I bought a microphone to practice my singing skill in lockdown! I am also working towards my A Levels🎤🎙❤️
Izzy Rose ()
@ASOS @thisisgoho #ASOSGIFT I have started making my own necklaces for lockdown
Jacamo Jesus ()
@ASOS This lockdown, I will be mostly collecting, navel fluff #ASOSGIFT @LukeTilt88
Em ()
Clowning over #doctorwho :) with new digital drawing style I'm trying #ASOSGIFT
Henry 🏴󠁧󠁢󠁥󠁮󠁧󠁿🍋 ()
I am starting skateboarding again after many years ! #asosgift @Dan_4579
N 🍒 ()
@ASOS @ASOS #ASOSGIFT Starting regular daily sounds very minimal and not as impressive as others' 'hobbies' but it's a big step for me. Staying positive, trying to keep myself healthy and mentally sane 🌳🧘🏽‍♀️🍌🌸 #lockdown3
Jenn ()
@ASOS Learning to rollerskate! 🛼🛼 so me and @hattieeli98 can skate around the office when we're back in it #ASOSGIFT
Becca 🦥 ()
@ASOS I got two cross stitches for Christmas after doing this one last year - it has been played with by two naughty cats since I did it hence the holes 😭😂 #ASOSGIFT @nhldn
Amy Rossiter ()
I'm doing my degree in textiles. Lockdown 3 has come 2 weeks before my hand in so lots of drawing! #ASOSGIFT
Lucy ()
@ASOS #ASOSGIFT @loz1145 I'm giving running a go, no gear and no idea! 🏃🏻‍♀️ 🏃🏻‍♀️ 🏃🏻‍♀️
Ivan17 ()
@ASOS just yesterday began to learn how to play the spoons,really quite fun i must say😁 @Jamaal123456782 #ASOSGIFT
🌈☀️Paula ☀️🌈 ()
@ASOS I am going puzzle mad 🧩 just finished this 1000 piece pic of a canal. Next up Disney princesses #ASOSGIFT Tagging @bethsmithyates
Megatron ()
@ASOS #ASOSGIFT attempting to do some home workouts but have zero motivation and @DaniDevenney smashed them 🥺
🌸Jenny🌸 ()
@ASOS I love Nail Art, I've learnt lots of techniques over recent years. This year I want to try some new ones including Water Marbling & Free What about you @LondonBirdLucy Here are some of my designs 💖 #ASOSGIFT
Gabi Cooper ()
@ASOS @MillieWinterrr and I are taking up loom bands again! They will never get can't wait to match my outfits with my loom bands!😝🥰 #ASOSGIFT
Meg ()
@ASOS New hobby I'm trying & failing at is laying off the biscuits 👀👀 @sophiebestx #asosgift
Tadhg ()
Me and my housemate @SexWonkCowboy are trying out making life size paper mache models of early 2000s premier league footballers! 🙂 #ASOSGIFT
Gabi Cooper ()
@MillieWinterrr @ASOS Exactly what I was thinking 🤔💭 - anything for the scrapbook! 😜🤣 #ASOSGIFT