Bednarek Twitter Trend : The Most Popular Tweets | United Kingdom
Jan Bednarek wants Southampton to show a "merciless" side to their game against Burnley. "It's a positive but we are not getting points for that or advancing to the next round. There is still a bit to learn more and to do it even better by being even more merciless. #SaintsFC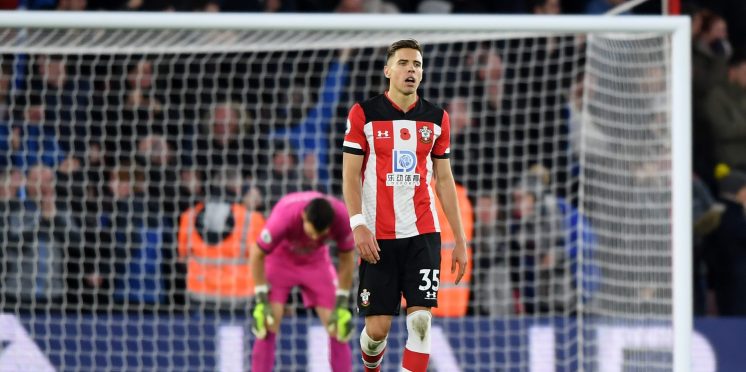 Bednarek on Twitter
😇 Paul 🏌️‍♂️ ()
It is a good team. Just be better if Bednarek was in it. Imo.
Jack Lavous ()
JV starting over Bednarek makes sense to me. Wood and the physicality of Burnley more suited to JV. #SaintsFC

Jack Rosser ()
Have to assume Bednarek isn't fully fit. Such a bizarre decision to break up him and Stephens if not - regardless of opposition.
Mr 0% ()
@AdamBlackmore Strange one that Adam. Bednarek over V anytime. V prone to bad errors and loses the ball too often
Krzysztof Sobczak ()
Bednarek na ławie. Kibice Southampton - jak wynika z komentarzy - trochę zdziwieni.
George ()
Vestergaard starting over Bednarek is criminal, last time Vestergaard played Burnley he got run ragged
Richard Shelley ()
@AdamBlackmore Vestergaard for Bednarek possibly due to the physicality and direct approach of Burnley? Time for Bouffal to stand up and be counted in my opinion far too many chances KWP ahead of Vallery is a good choice as far as I'm concerned
J a c k ()
@Saint_Alastair Bednarek is out through suspension for accumulation of yellow cards 👍🏻
Dominik Klekowski ()
Bednarek na ławce. A w komentarzach: "Vestergaard zamiast Bednarka? Lepiej niech będzie wytłumaczenie tej decyji, bo inaczej będę wściekły"
Lee Myers ()
What's the point of messing with a formula that's been working for a few months? Very weird Bednarek isn't starting today
Grzegorz Garbacik ()
Bednarek na ławce 🤔 Nowość. Pytanie, czy to pauza na dziś, czy odpocznie nieco dłużej.
Carl Anka ()
No Bednarek and No Redmond for Southampton today, which is rather a big deal. Saints fans, how we feeling?
FPL Alerts ⚽️ ()
Southampton XI: McCarthy, Walker-Peters, Stephens, Vestergaard, Bertrand, Armstrong, Ward-Prowse, Højbjerg(c), Boufal, Long, Ings Subs: Bednarek, Djenepo, Adams, Gunn, Romeu, Smallbone, Obafemi #SOUBUR
Kieran ()
Good team but I have so many questions: Vestergaard>Bednarek??? Where's Redmond? Is Valery actually dead? What is the point in Kevin Danso? #saintsfc
Jarosław Koliński ()
Ciekawe. Dzisiaj Jan Bednarek na ławce po raz pierwszy za kadencji Hasenhuttla nie ma go w jedenastce, gdy jest zdrowy. Debiut zalicza za to Kyle Walker-Peters
𝘽𝙚𝙣𝙟 ()
NO REDMOND OR BEDNAREK AND PEOPLE ARE SAYING 'Banging' stfu
JDeleay ()
@SouthamptonFC Vestergaard over Bednarek, huh there best be an explanation because I'm fuming if there isn't one
Mariusz Gierej ()
@MrowickiRafal @lkwarzecha Posłucham bo ich nie znam, aczkolwiek uważam że w polskiej muzyce pop np. Podsiadło jest naprawdę gwiazdą, Bednarek, Mesajah, kiedyś dobrze zapowiadał się zespół Zabili mi Żółwia ale chyba się zatrzymał w rozwoju. Co prawda najbardziej zawsze kręci człowieka muza jego młodości 😉
Read Premier League ()
Bednarek says Southampton need to improve in attack #SaintsFC |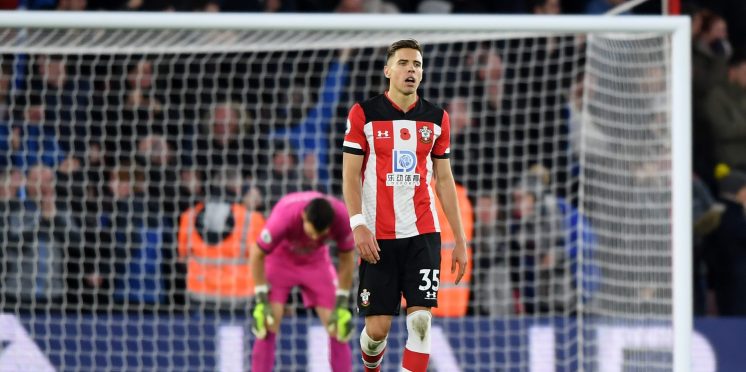 Read Football ()
Bednarek says Southampton need to improve in attack #SaintsFC |
Read Sport ()
Bednarek says Southampton need to improve in attack #SaintsFC |
Southampton Page ()
Jan Bednarek wants Southampton to show a "merciless" side to their game against Burnley. "It's a positive but we are not getting points for that or advancing to the next round. There is still a bit to learn more and to do it even better by being even more merciless. #SaintsFC