Clippers Twitter Trend : Most Popular Tweets | United Kingdom
Doc Rivers in the Clippers Locker Room after Game 7 😂💀🏀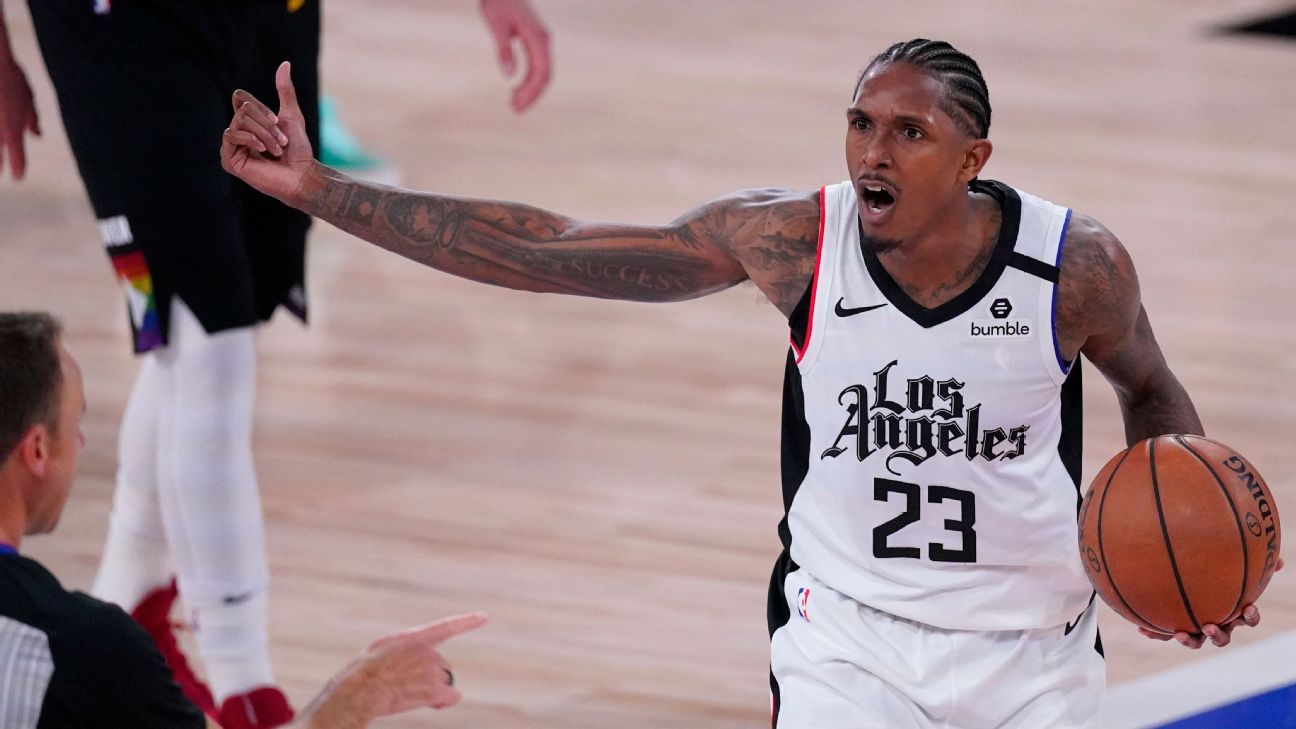 Clippers on Twitter
Bill Oram ()
Talking Clippers collapse and previewing the Nuggets. One of the best episodes of The Forum Club yet. @anthonyVslater
Top Flight Sports ()
@GoldieOnSports Love the WNBA. Not going to lie I probably watched more of Mystics/Mercury than I did of Clippers/Nuggets last night.
Josh Eberley🇨🇦 ()
Clippers had entirely too many talkers and not enough walkers.

Mark Phillips ()
Doc Rivers in the Clippers Locker Room after Game 7 😂💀🏀

Hardwood Paroxysm ()
Denver's win percentage with more turnovers than opponent is not good and it's Nuggets 9 Clippers 3 right now.
Ovocartier👑 ⁶𓅓+* ()
lowkey highkey midkey deep down i want clippers to win tonight, cause ion wanna hear no fuckshit about how Lebron had an easy path to the finals or a cakewalk
KURO ()
Kawhi si ganan los Clippers vs Kawhi si pierden los Clippers
Kendrick Perkins ()
It's No way in Hell the Clippers are losing this Game "Jordan" Leonard is going to EPIC tonight!!! On the other hand if they do lose tonight y'all are going to have to Block me off this App. Carry
MJs GOAT ()
If the Clippers lose tomorrow they will join the 2018 Celtics and 2013 Lakers as the most disappointing teams of the decade

Sam Vecenie ()
Got a podcast coming soon with @DannyLeroux. Did a deep dive on a lot of how the Nuggets are actually causing the Clippers problems. Then some stuff on team-building for the playoffs. Should be a good one.
OG Slim  ()
If the Clippers lose this game, Balmer will have Uncle Dennis on standby asking him who Kawhi wants in his last year as a Clipper. Book that.
Mark Schindler ()
Almost everything about the Denver/LAC series has been about the Clippers. It's annoying. New words on Denver and a specific player tomorrow morning
Clippers are Frauds ()
If the Clippers lose tomorrow you might as well kiss my account goodbye. Time to fire up the burner 🔥🔥🔥
Marc ()
Por un lado quiero que los Clippers se vayan a tomar por culo y por otra son mi única esperanza ñññññ
Jonathan Tjarks ()
The Clippers have a Montrezl Harrell (and Doc Rivers) problem via @ringer
Von_100 ()
See this how Lakers finna be in the finals dudes struggling and ain't get to the real challenge 😂 clippers was suppose to be they rival but they looking more like a sweep if they don't get they shit together but I'm not even a 100%on them beating the nuggets
Buzzer Beater ()
@LayupsThrees Votei no não por que não acho que isso seja fator decisivo. Já teve muito tank indo pro ralo por decisões ruins e muito time melhorando sem tank. Grizzlies foi mal por um ano, Clippers não entrou em tank; Lakers não deu certo por causa do tank, Miami não entrou em tank; Raps tb
4RD4 ☘️ #BleedGreen ()
Tamaaam beklenen totem geldi. Bu totemden sonra clippers sahaya çıkmadan kazanır.
Danny Green slander account ()
Denver is dangerous right now. They have all the momentum going into that game 7 and they're playing with house money because they have no pressure. Confidence is out of this world for Denver. Clippers in trouble.
Javi-EtiquetaNegra44 ()
Pensaba que los Clippers ganarían 4-1 o 4-2 y que no tendríamos más dobletes NBA;pero el milagro Nuggets nos permite que la madrugada del martes tengamos el 1°de Celtics vs Heat y el 7° de Clippers vs Nuggets. Esta si será la última noche con 2 partidos y necesito que llegue ya.
NBAextra ()
🏀 #NBAextra 😬 Lose Angeles Clippers ? ➡️ Aucune finale de Conférence depuis leur création !
Niggaz try to Block My Goals i Made it Messi ()
I'm here to watch Skip have a meltdown with the clippers losing,Brady losing,Cowboys losing its lit on undisputed
Arsenal FC ()
Ballmer behaves like this even when he announces players like Kawhi Leonard for the LA Clippers
Skysportnba ()
NBA, Doc Rivers: Abbiamo la formula giusta e la perdiamo. George: Siamo in controllo
SupermanⓂ️ ()
@MagicCityLou Clippers finally play a good team and get exposed for the trash team they are. By the way, the Nuggets are the best team in the NBA. They don't need good players and a good head coach to win games. Enjoy watching the Nuggets dominate the NBA finals.
Skysportnba ()
NBA, la maledizione delle finali di conference per i Clippers: zero vittorie e 7 sconfitte
Alberto martinez, «muni martinez» ()
@LeeNBA2K La gente se monta películas como el hermano pobre de Lakers y demás, ya la gente no se acuerda de Toronto antes del anillo, tienen buen equipo los Clippers, si no ganan pues no ganan
Slam Studios ()
Definitely could've helped the Clippers avoid blowing a 3-1 by them being the ones to go down 3-1 instead.

Chris Broussard ()
Clippers embarrassing themselves. Where's their trademark toughness, resilience & heart? This is ridiculous

Skip Bayless ()
CLIPPERS have turned back into the lowly laughingstock clippers, the stepchildren of Staples. They led by 16 at half. They got embarrassed and blown out in 2nd half. They quit playing defense, gave up layup after layup. THEY JUST QUIT.