#countryfile Twitter Trend : The Most Popular Tweets | United Kingdom
I think Sweet Violet is definitely the plant of the week, so many popping up everywhere! Thank you all so much for sharing your lovely pics! Don't forget to tune into Countryfile on Sunday 23rd Feb when you can watch @B_Strawbridge flower hunting for #Wildflowerhour! 🎉🌸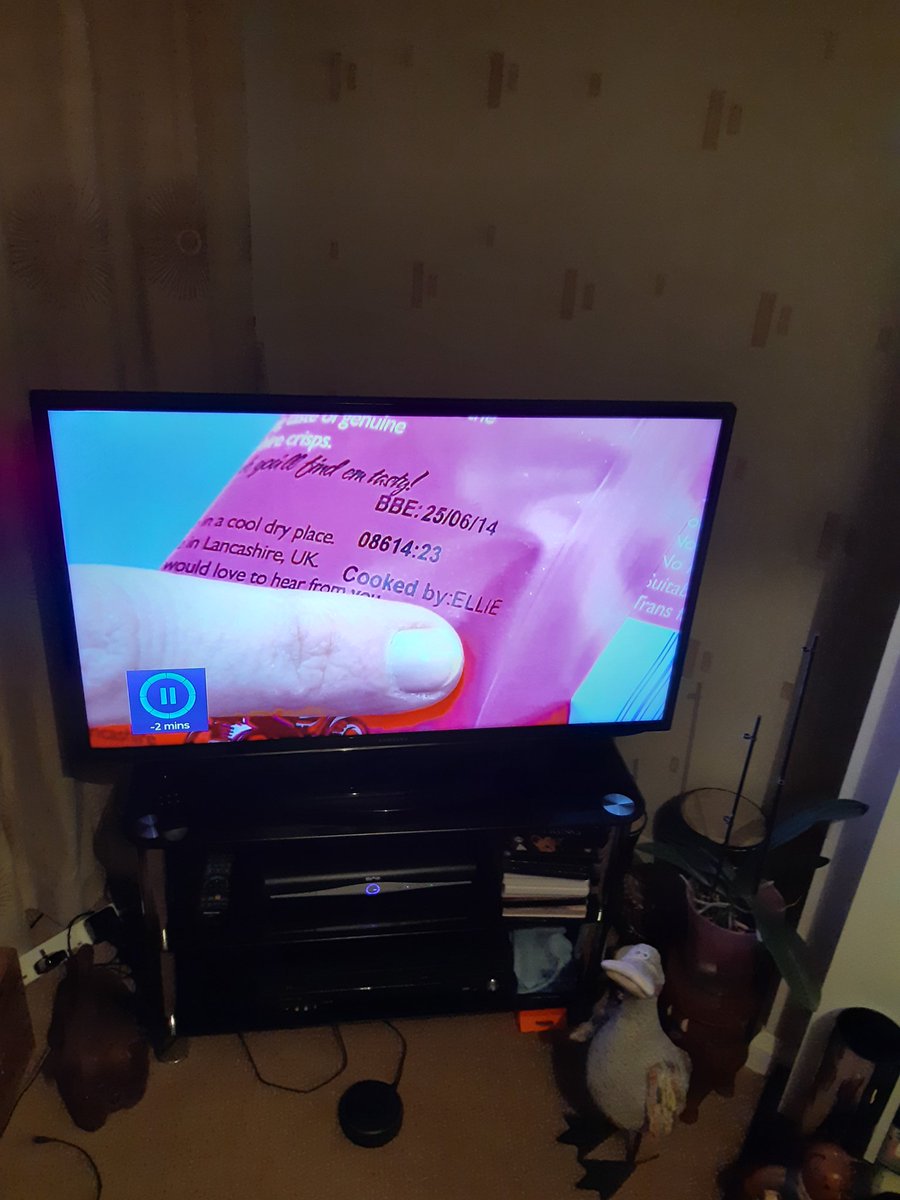 #countryfile on Twitter
Daily Express ()
'We've been taken by surprise' Countryfile host Matt Baker shares rare home life update #countryfile
Wildflowerhour ()
I think Sweet Violet is definitely the plant of the week, so many popping up everywhere! Thank you all so much for sharing your lovely pics! Don't forget to tune into Countryfile on Sunday 23rd Feb when you can watch @B_Strawbridge flower hunting for #Wildflowerhour! 🎉🌸
Kenan Demirsay ()
@MBru77 @JamesMelville Many of the shows you watch on Netflix were bought from the BBC. I think 100 odd pounds per year is a small price to pay for programming Planet Earth, Radio 5 Live, BBC Gàidhlig, Sunday Politics, but most importantly a media entity not controlled by media moguls.
Warwick ()
@PlopGazette Countryfile is just Blue Peter for adults. If they DID cover 'dogging' they'd still be smiling and get a positive spin for the farming community.
Shaun Flannery ()
Watching a yorkshire hemp farmer on #countryfile there. Hemp is like a gift from God and should be mass produced. Makes better paper than trees, can be used for mattresses, insulation, house walls. The oil can be used for paint and other industrial products. Eco friendly & cheap.
Nicola Liddicoat ()
@IanArnot This is very old hat, it is even old hat for #countryfile. Get with the programme!
Karen Wood ()
Completely and utterly love #countryfile. It is what Sunday nights were made for. Would happily pay my licence fee just for that. #savethebbc
Daily Express ()
'We've been taken by surprise' Countryfile host Matt Baker shares rare home life update #countryfile
Graham ()
@BBCCountryfile a great programme tonight featuring outside fitness, positivity and mental health. Some fantastic projects out there, more of the same please Countryfile 👍 #fitnessandmentahealth
TimInBrum ()
Caught some of #Countryfile today, Goat Yoga? Needs rebranding to #Towniefile soonest. Naff all to do with the countryside and farming.
Rachel Rogers ()
Not so bad if you're Charlotte or Maxine but I feel a bit sorry for Maris #countryfile

Nigel Pateman ()
Ellie just cooked some Crisps on Countryfile. Just look at the date!!!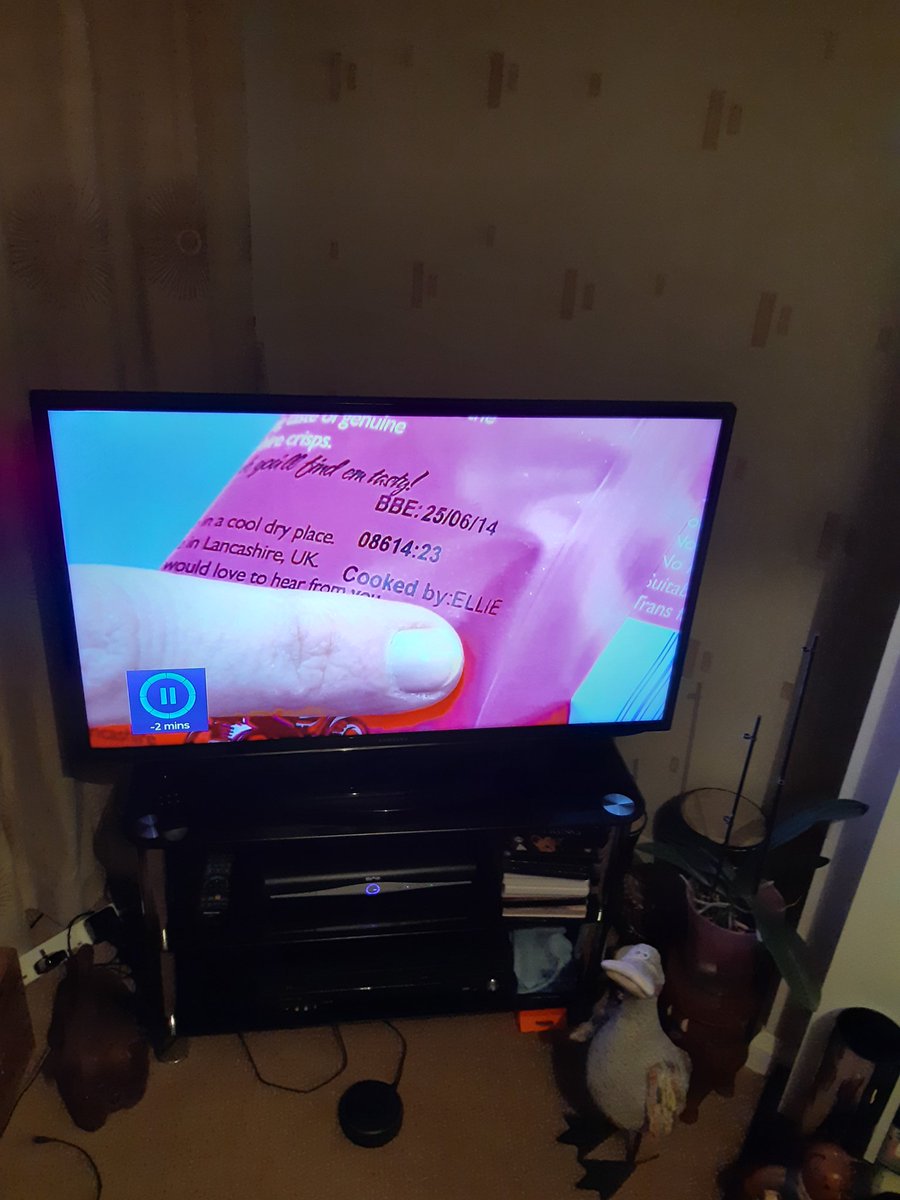 Betty 💫 ()
doctor who fans are the biggest stans of the final ten minutes of countryfile every week 😂😂
GergiIsLoost ()
Honestly I might just miss having to sit through the last couple of minutes of countryfile each Sunday night before #DoctorWho seeing as we may have around 18 months till Series 13 after Series 12
𝗺𝗲𝗿 🧚‍♂️ dw spoilers !! ()
countryfile forecast rlly said yeah you're about to go thru it w doctor who but you'll also go thru it w dennis too
Just Ali - obsessed by porridge.🤷‍♂️ ()
I have chosen to watch Countryfile. I'll probably feel the urge to buy a tartan shopping bag next. 🤔
Carl ⚓️ ()
Is there anything more exciting than the weekly weather forecast on countryfile? No I don't think so either #countryfile
Si Mac ()
Very quiet from our #vegan friends on #countryfile no rip off began band wagons to jump on tonight
Geordie ()
So if your nipping out for a bag of crisps you will want to know the weather #countryfile
Craig A Mudie ()
Just switched on the TV for Doctor Who, and see that #countryfile have stolen your crisps #content @StuartMaconie and @themarkrad
Adam burnett ()
Countryfile is class tonight. People paying farmers to run on there land. If they went on a farm the farmer would chase you with a shotgun. Save money go on a farm without permission the farmer with a shotgun is a great motivater to run like Linford Christie
Jenny Brown ()
@BBCCountryfile This is a smelly extravagantza I bet, very Countryfile - like. I approve as long as I am not the one on mopping duty 😁
Stop Leeds Fly Tipping ()
@tasha_dragonfly I noticed that myself. @BBCCountryfile this isn't an up to date news/story is it? This footage is 6 years old!! #BBC #countryfile
Tim archer ()
Meanwhile, do the weather folk get a Dress Down for Countryfile, allowance?
Mr Parlanchid ()
Fellae on Countryfile named his daughters after potatoes. I hope he disnae have a son or some wee guy is gonnae be wandering aboot called King Edward.
Kirsty ()
All the best people have been eating @fiddlerscrisps since well before #countryfile! 😊😊🥔🥔
Con Franklin ()
Now having seen how they're made, I think I might have to lay off the crisps for a bit #countryfile
Mina Kelly ()
Just switched on countryfile (waiting for #DrWho) and slightly thrown by the fact the crisps being made in this segment have a best before end of 2014.
SLIME CITY ()
As a band we have only a few rules: 1) look like a gang 2) high concept songs should be chantable 3) every song name should make good graffiti 4) aim to write a riff as good as the countryfile theme tune.
Lynn ⭐️ ()
Could someone describe Lancashire sauce flavour? Is it like Worcestershire sauce? #Countryfile