#cummimgs Twitter Trend : The Most Popular Tweets | United Kingdom
Not for a second did I think this would lead to resignations! This lot are a different breed. Windrush, Grenfell and care homes hasn't seen them off. Not a chance this will, you can't shame the shameless. #Covid19UK #cummimgs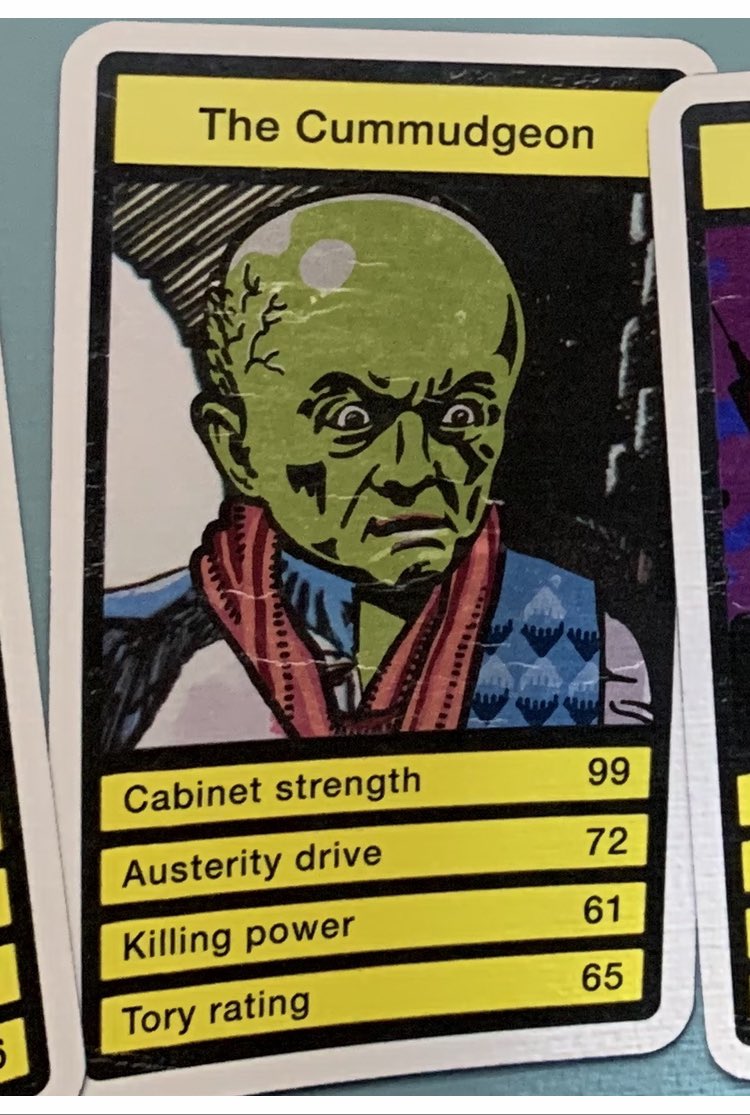 #cummimgs on Twitter
Arrgee ()
All in this together my one rule for us another for them and if they dont like they change it and expect us to accept it #cummimgs #Covid19UK
Ash ()
52% say he should resign ... that's an overwhelming majority that MUST be acted on isn't it? I'm sure I've heard that somewhere ... #cummimgs
ScotlandTommy ()
@piersmorgan Missing that special someone? Not seen the grandkids in weeks? You need a Dominic Cummings face mask! Allows you freedom to travel and immunity from prosecution. May make you look a bit of a c•nt though. #cummimgs #ignorarules
Frank Robinson 🔶 ()
Not surprised in the slightest with #dominiccummngs in charge of the country 🤦‍♂️ #cummimgs must go 👍
Siobhan wilson ()
Sorry for your loss. He clearly knows where alot of bodies are buried. I sincerely hope they all get what they deserve, sooner rather than later. And that someone finds our very absent #cummimgs #whereishe

Deborah Price ()
I'm raging for all the single mums or dads who struggled through covid, following government instructions to not leave the house. The government ministers all jumping to defend #cummimgs have just basically told them that their sacrifice was meaningless.
Benny Kell ()
Not for a second did I think this would lead to resignations! This lot are a different breed. Windrush, Grenfell and care homes hasn't seen them off. Not a chance this will, you can't shame the shameless. #Covid19UK #cummimgs
Andrew Morrish ()
Every senior cabinet minister has doubled down on Cummings except for the PM. Culpable deniability. #cummimgs
David Leddy ()
17 of the top 30 terms trending on twitter are about Dominic Cummings, but his name is not one of them. #cummimgs
𝐍𝐞𝐢𝐥𝐏𝐨𝐥𝐥𝐲𝐓𝐢𝐜𝐤𝐬 🕯 ()
Time for him to quit. Sign the petition. 6000 alread and flying. #Cummimgs #DoninicCummngs
Tim McKane ()
#cummimgs owes an apology and his resignation to everyone in the UK who followed the rules to protect their families and communities. I'll not be holding my breath.

Bee hive ()
@ciabaudo They have failed. They put all their fire into one lie when they were hit with the second trip they had no answer #Cummimgs is no genius he is just a naughty boy with a 🤡
Victoria Galey BSc MSc ()
Argh 😣 what a prick. How can we expect the public to follow the rules when the government can't? How could he be so stupid?!? Surely he knew this would happen?!? #cummimgs
❓🦎 ()
@Tsaksonakis Number 10 statement the uproar from the public has been about Dominic Cummimgs, who we can confirm is not and has never been an advisor to the government
Philip Rees 🏴󠁧󠁢󠁷󠁬󠁳󠁿 ()
All these MPs backing Cummings saying he done the correct thing are only saying it to look after their own job. He broke the rules end of. Thinks he is better than anyone else because the position he is in. #cummimgs
Cathy Corcoran ()
If you read nothing else about this whole sad #cummimgs affair and generally about the heartbreak of #COVIDー19 , please please read this

Bee hive ()
@Blazespage He didn't stay in said house 24/7 he went on a day trip with his so sick family to a tourist spot 30 miles away from the grandparents #resignDominic Actually he shouldn't bother resigning he should just Feck right off and take his 🤡 with him #cummimgs

Bee hive ()
@KatyJane_101 Not sure but this is #cummimgs
Terry ()
@piersmorgan @BorisJohnson Absolutely reprehensible. Yet again do what we say not what we do. When will it stop. We have enough to put up with without government thinking they can do what they want & not lead by example. #cummimgs
Mark munday ()
This man should go #cummimgs he thinks he is above the law thousands of people have died, 90% of the the population followed the government advice #StayHome I voted for @BorisJohnson for a new future. Boris he must go listen to your voters
Darryl Still ()
So this second revelation that after returning to work Cummings drove up to his parents house AGAIN. So he either lied to Boris or Boris knew and no-one is admitting to the second of those so he's toast! @mrjamesob #CummingsIsGoing #cummimgs

Duncan - #StayatHome #VeteransForEurope ()
@markcwalton @MandaBrookman Cum is in Cummimgs too yet that trends. My original post was last night at
London Money ()
This is now seriously damaging the Integrity of the Government. At what point do they weigh what is on the scales and make a decision that it is either Cummings or Kier Starmer ? #cummimgs
Nathalie Andrews ()
If #cummimgs stays, we have truly entered into Trumpian politics. We have an entirely corrupt government who are not even accountable to themselves.
Cian Hogan 🇪🇺 ()
@michaelgove Neither, it would seem, is taking them to popular tourist destinations while shedding virus. #cummimgs
Chez ()
Imagine the apoplectic rage, fury and bile that would be spewed from the Mail and the Sun and their readership if it had been Raheem #cummimgs
BarbaraC 🌈 ()
#Lockdown fatigue was evident 3 weeks ago with chinks in the wall during VE Day celebrations. The walls are set to topple now nationwide. #cummimgs
Shereen Docherty ()
God I hope @PippaCrerar has more. Even if she doesn't they're going to have to assume that she does. It's perfect. #cummimgs
Mariowalkslondon ()
@BorisJohnson What role has #cummimgs to play? Break the rules, laugh about it and go back to work?
Kayte Burns ()
I'm not angry that he went, that he saw HIS parents or even that he "bent" rules really. I am very angry that I am being lied to & gaslighted as a parent, by these Eton-esque bastards because they believe we are beneath them & different rules apply. So should you be #cummimgs