Denly Twitter Trend : Most Popular Tweets | United Kingdom
England have named their ODI squad for the Ireland series. Joe Denly is among those included. Team news: #bbccricket #ENGvIRE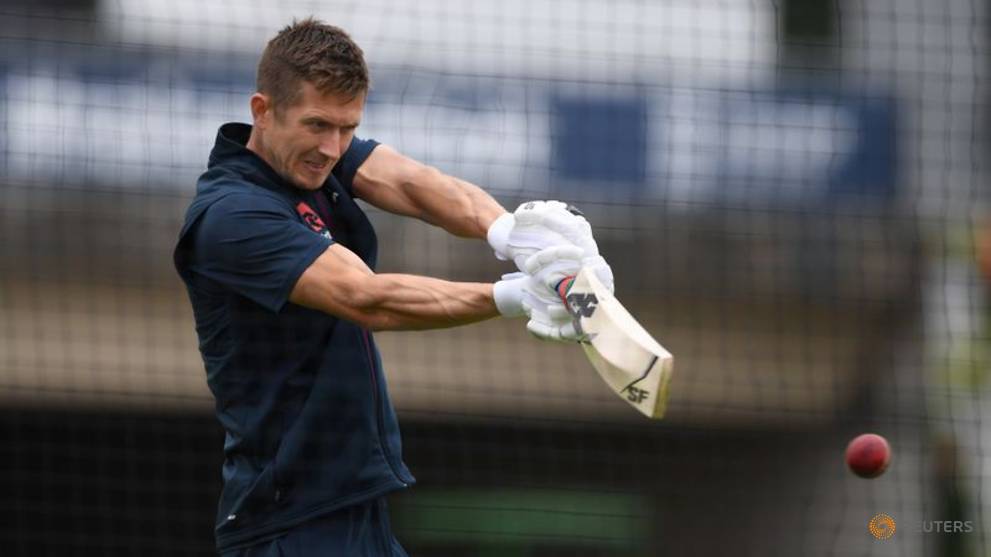 Denly on Twitter
Sports Fantasy Guruji ()
England have named a 14-man squad for their ODI series against Ireland Squad: Eoin Morgan (c), Moeen Ali, Jonny Bairstow, Tom Banton, Sam Billings, Tom Curran, Liam Dawson, Joe Denly, Saqib Mahmood, Adil Rashid, Jason Roy, Reece Topley, James Vince, David Willey. #ENGvIRE
Aaron Durbridge 🤙 ()
Denly and Vince in the odi squad 👀👀👀 let's move on please 3 years till the next World Cup denly 34 and bang on average come on England all these youngsters we have decent youngsters as well
BaildonButts ()
@GeorgeDobell1 Sympathy pick for Denly, madness. Bairstow can keep so no need for Billings. Vince's time has also sadly passed. Hain and Salt should have joined Banton and Morgan in the middle order. Perfect opportunity to give them a run whilst Stokes, Root and Buttler are on test match duty.
Maaz Ahmed ()
A combine flop XI of Windies V England series so far! #ENGvsWI #testcricket 1. John Campbell 2. Zak Crawley 3. Shai Hope 4. Shemarh Brooks 5. Joe Denly 6. Jos Butler (c)() 7. Shane Dowrich 8. Dom Bess 9. Joffra Archer 10. Alzarri Jospeh 11. Mark Wood 12. Rakhem Cornwall
David ()
How DARE England select the man who scored the most runs for the team in the last ODI series for the next ODI series #Denly #SuperKent
Steve Ens 007 ()
@bear44willis Don't understand why the likes of Phil Salt, Sam Hain, Laurie Evans etc are not getting a look in here? What more are we going to learn about Jason Roy, Joe Denly or James Vince here? Seems quite short-sighted thinking in some ways.
Rajeev mishra ()
World Cup starts from 30th July at Southampton host England Team will be lead by Eoin Morgan(C), Moeen Ali,Jonny Bairstow,Tom Banton, Sam Billings,Tom Curran, Liam Dawson, Joe Denly, Saqib Mahmood, Adil Rashid, Jason Roy, Reece Topley, James Vince,David Willey #ecb
SuperSport Blitz ()
England have named batsman Joe Denly in their 14-man squad for the 3-match ODI series against Ireland starting on Thursday #SSCricket
AllThingsCricket ()
I love how the comments froth over Denly. Of all the blokes not in a strongest XI and are >25, Denly has probably justified his spot more than most after South Africa #ENGvIRE
Dan Taylor ()
@englandcricket Vince, Denly, Dawson, 🥴 Why persist with players who just aren't international level and not give a go to younger lads who might be?
Silly Point Radio ()
@charlie_peters_ Hain had poor warm-ups tbf, but his record is ridiculous. Salt/Livingstone are the forward-looking options, this squad is very old. No need to comment why Denly is in.

Ed Smith - Maverick Genius (but not Ed Smith) ()
I don't know why people are surprised by Joe Denly's inclusion in the ODI squad as he has a white ball contract rather than a test contract despite me picking him in the test team rather than the white ball teams since being awarded that contract. It's not complicated
Hutton ()
@fgamble718 @englandcricket Have you completely forgotten the ODI series in South Africa? Denly by far the most competent batsman in that string of games.
While NEWS ()
England identify Joe Denly in 14-man squad for Eire ODIs | Cricket Information – Occasions of India

CNA ()
England name Denly in 14-man squad for Ireland ODIs
Manas Shukla ()
@crazycreature55 @Sai6732 Only 1 can play: Bairstow, Roy, Vince, Morgan, Denly, Tom/Sam, Moeen, Wiley, Curran, Saqib, Rashid.
Sai krishna V ()
@crazycreature55 @ManasShukla22 Denly scored 153 runs in 2 innings against SA. Is it enough to drop him from squad?
Marcus Larham ()
@englandcricket Livingstone for denly how the hell as he got in the one day side send him back to Kent!!
@cricketdistrict R u joking. Denly and Vince. Omg. Replace with Lewis Gregory and Liam Lawrence
Sean Oakes ()
@bbctms Some serious favouritism going on from Ed Smith towards Denly! No James Bracey or Dan
BaildonButts ()
@CrickHQ My eleven, 1. Bairstow (wk), 2. Roy 3. Banton, 4. Morgan, 5. Moeen, 6. Dawson 7. Willey, 8. Curran, 9. Rashid, 10. Topley, 11. Mahmood. Just can't bring myself to select Denly, Billings and Vince!

Archie ()
@wozzajt @bbctms The hate denly gets is ridiculous , he saved the test team on many occasions from not exposing the middle order early on , top scorer in last ODI series ? Come on seriously use your brain
Sandy ()
Denly & Billings are Rahane & Raina of England. They just keep coming back. How the fuck can you pick them over Hain-Livingstone in 2020!!
Richard Fenn ()
@englandcricket I heard this announced on Sky Sports this morning and thought "it won't be long before the Denly haters get to work". And for once I was right!
BaildonButts ()
@CrickHQ Sadly, when you look at the squad that has been picked- Denly is getting a sympathy selection. Vince and Billings still being rolled out as well. If Bairstow opens and keeps and you use Moeen and Dawson in the middle order then you can avoid picking Denly/Vince/Billings!
Tom Pearson ()
Denly and Vince are pretty pedestrian selections. Would love to see Hales back 💥

Sam ()
@Gavin1Ruff @englandcricket Yeah I don't understand the treatment of Plunkett at all. It's bizarre that they treat Denly differently, I don't like him particularly being in either squad but with his form and as a 6th bowling option I guess you could justify his place
Andrew Steadman ◢◤ ()
@rkakins @GeorgeDobell1 In the last ODI series Denly scored 87 & 66 in his two innings, top scoring in both
Sky Sports Cricket ()
England have selected Tom Banton and Joe Denly among a 14-man squad for their three-match ODI series against Ireland. Watch first #ENGvIRE ODI on Thursday, live on Sky Sports Cricket from 🏏📺🕜
Test Match Special ()
England have named their ODI squad for the Ireland series. Joe Denly is among those included. Team news: #bbccricket #ENGvIRE