Eritrean Twitter Trend : The Most Popular Tweets | United Kingdom
Happy Eritrean Independence Day 🇪🇷 I remember performance at a gig many years ago at Eritrean Independence Day in Hammersmith crowd was amazing 🙌🏾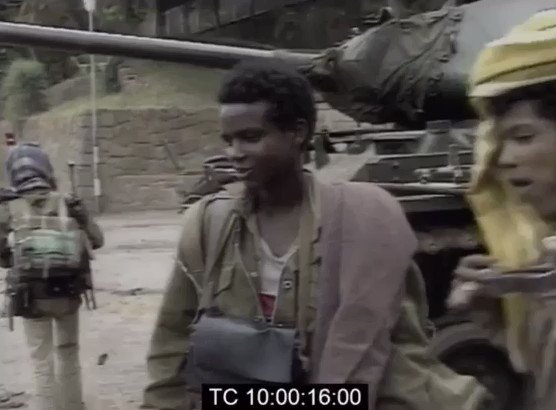 Eritrean on Twitter
Running on borrowed time kristos ()
Happy Independence Day Eritrea! Today marks the day our people did the unthinkable. This flag was fought for and will always be fought for. Our loved ones risked their lives for it. I'll always be Eritrean and Proud. Period.🇪🇷🇪🇷
Yafhet 🇪🇷 ()
Waking up to all these Eritrean females being shared on the TL 😍 God bless you all 🙌🏾
Nunu. ()
so proud to be eritrean, this day is always so the love, pride, and happiness we all share! adey🇪🇷🇪🇷🇪🇷🇪🇷🇪🇷🇪🇷🇪🇷🇪🇷🇪🇷
SALINA ()
being eritrean and claiming it loud makes me proud onnis day because TOO often people tell us "it's the same thing" as the next country as if our families didn't die fighting hard for freedom 🇪🇷🇪🇷🇪🇷🇪🇷🇪🇷🇪🇷🇪🇷🇪🇷🇪🇷🇪🇷🇪🇷🇪🇷🇪🇷🇪🇷🇪🇷🇪🇷
Lulaaa🇪🇷 ()
It's May 24thhhhhh HAPPY ERITREAN INDEPENDENCE DAYYYY 🇪🇷🇪🇷🇪🇷🇪🇷🇪🇷🇪🇷🇪🇷🇪🇷🇪🇷🇪🇷🇪🇷🇪🇷🇪🇷🇪🇷🇪🇷🇪🇷🇪🇷
Jason Desrouleauxs Wife ()
Women in Hollywood speak about how proud they are to be Eritrean Read more about it here
اللهم اني صائم ()
No WAY she did her shuruba in the colours of the Eritrean flag 😭😭😭😭😭😭😭😭😭😭 I need to see an ethio recreate this now
We move. ()
Baddest girls I ever seen are eritrean no cap! Big up eritrea💕
Jaal obo🌳🇪🇷🇪🇷 ()
Happy Independence Day to my Eritrean niggaz tho💜 🌳 🤝🇪🇷
Louie the XIII ()
If you are Eritrean when the clock hits 12 am you got 24 hours on the 24th of May to take 29 shots for the 29 years of independence!!!!!!!!!!!!!! 🇪🇷🇪🇷🇪🇷🇪🇷🇪🇷🇪🇷🇪🇷🇪🇷🇪🇷🇪🇷🇪🇷🇪🇷
Bae-z ()
HAPPY INDEPENDENCE DAY ERITREA! 29 years of freedom. Thank you to our martyrs who sacrificed their lives to liberate ERITREA. It's an honor to be ERITREAN. AWET N'FASAH (Victory to the masses) 🇪🇷🇪🇷🇪🇷🇪🇷🇪🇷 #EritreanIndependenceDay #EritreaShinesAt29
Adiyummy ()
the amount of comments i have on my tiktoks saying i'm not eritrean cuz i don't look like AM I SUPPOSED TO LOOK LIKE?
Sheikh mo 📿 ()
i swear half the niggas that are claiming to be Eritrean were somalilanders a few days ago??
Sabuna Nana ()
Happy Independence Day and Eid Mubarak to all my Eritrean Muslim Brothers and Sisters!!!!
/ ()
@_poelitical @queenkhufu5 Facts sis. I doubt this person is even Eritrean, just a troll.
Najwa the Eritrean jar of jam 🍓🍯 ()
@sehininjo @queenkhufu5 honestly wish I clocked this before I tweeted but can't have ppl thinking we accept anti blackness in our community. Eritrean independence is trending n I saw this as I scrolled lmao
Ahmed 🇪🇷 ()
@_HaitianKid_ independence day i think and the all the peng eritrean girls are posting pics
Sefora ()
as an Eritrean I would never turn down a challenge especially on Independence day
QU££N RIANN£👸🏿🇪🇷🇪🇷🇪🇷🇪🇷🇪🇷🇪🇷🇪🇷 ()
I'm loving this🥳I'm getting more Eritrean followers. Where u lot been this whole time
🇳🇬 ()
Just broke up with my Ethiopian gf to focus on my Eritrean wife🇪🇷 elelelelelelelelele #IndependenceDay
Hanna ande ()
ርሑስ ብዓል ናጽነት ዒድ ሙባረክ Eid Mubarak ንምክት ንስጉም! Progress & Resilience! نتصدى و نتقذم Happy Eritrean Independence EritreaFightsCOVID19 EritreaShinesAt29
Adey, adena 🇪🇷🇪🇷🇪🇷🇪🇷! ()
Why do non Eritreans feel the need to speak on eritrean history you look so dumb ufffaaa
Sabs🇪🇷 ()
If your Eritrean retweet this I need more Eritrean friends 🇪🇷🇪🇷🇪🇷🇪🇷🇪🇷🥳🥳🥳🥳🥳
Hk 🏃🏾‍♂️🇪🇷🇯🇲🇯🇲 ()
I'm half Eritrean and half Jamaican. Why's everyone begging my homelands please 🥱🥱🥴🥴 anyway big up my people 🇪🇷🇯🇲🇪🇷🇯🇲🇪🇷🇯🇲
William ()
Happy Eritrean Independence day. I know little of the place except weirdly the exact location, which was enough to impress an INCREDIBLY sassy, 10 year old, former drum student. Her parents were from there but she was very much NW London. Top girl & lovely family.🥁🇪🇷
G A M M E ()
#Eritrean 🇪🇷 Happy 😃 Independence Day Eritrea Happy Eid Alfater Love Will Prevail Eritrean is Trending 🤓👏👏
AFRICA ()
@amantesfay7 Meles deported 75,000 Eritreans because he 'didn't like colour of their eyes.' Ur 50% Eritrean who grew up in Eritrea so the fact that u don't know ur history is mind blowing. But then again judging by ur page, its clear ur a meles 🤦🏽‍♀️
Mo Gilligan ()
Happy Eritrean Independence Day 🇪🇷 I remember performance at a gig many years ago at Eritrean Independence Day in Hammersmith crowd was amazing 🙌🏾
Meron Estefanos ()
Exactly two years ago today Swedish Eritrean activist was abducted from his hotel in Addis Abeba, till this day #Ethiopian government has refused to talk about him or why he is being held in secret. Where is my friend, is he even alive, why not formally charge him for anything?
Samira Sawlani ()
Uganda confirms 43 new COVID-19 cases (of 2558 samples tested). All are truck drivers. 17 Ugandan Nationals. 14 Kenyan Nationals. 5 Tanzanian Nationals. 4 Eritrean Nationals. 2 Burundian National. 1 Nationality unknown. Total cases: 203.