#HagertyRLM Twitter Trend : Most Popular Tweets | United Kingdom
ker ching! @olivergavin see what you have started! #HagertyRLM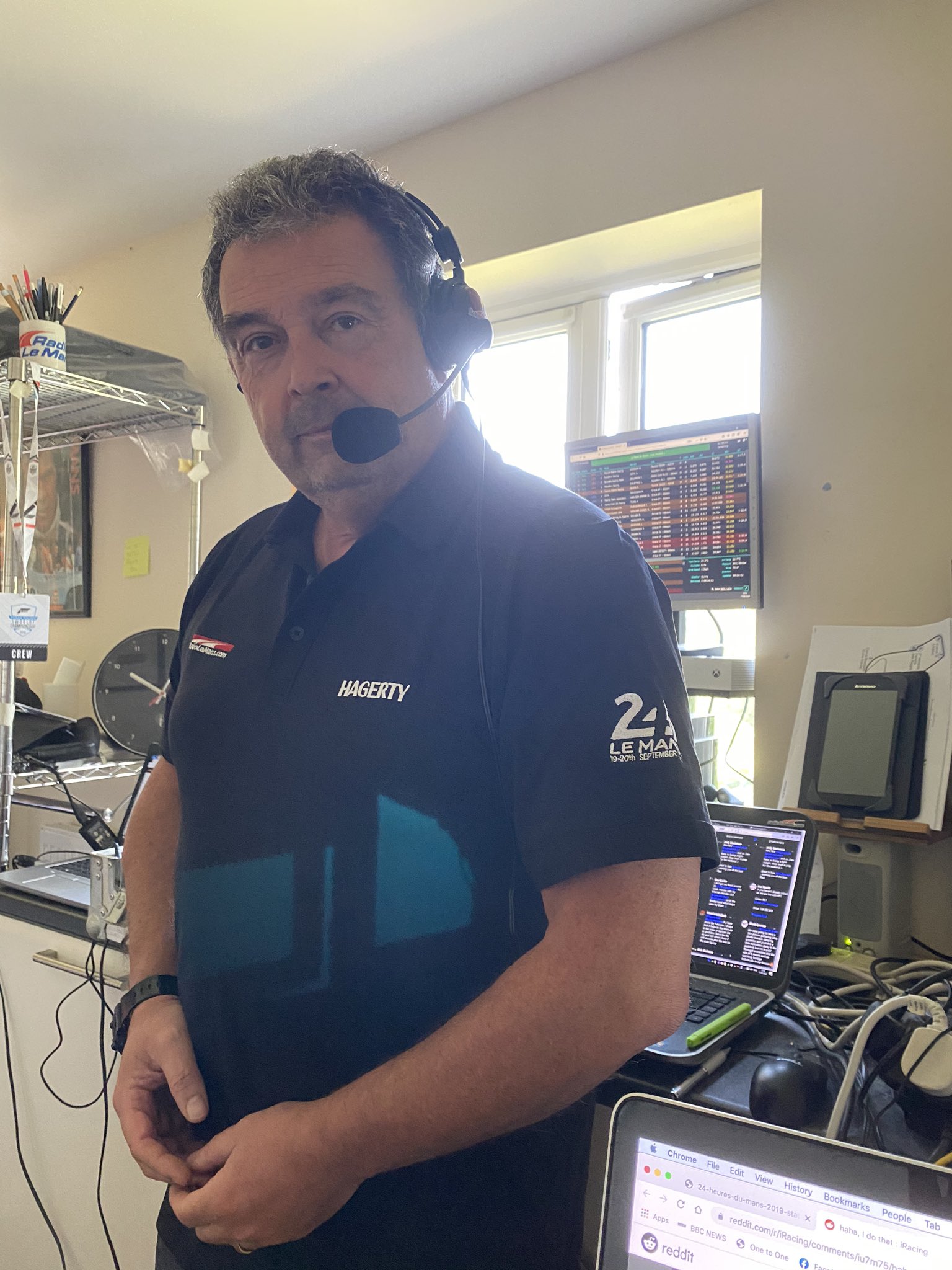 #HagertyRLM on Twitter
Adrian Low ()
Through the weekend I am randomly going to post a single word that will bring me Le Mans memories flooding back. I invite everyone to do the same - here goes KOUROS #HagertyRLM
Nick Daman ()
@specutainment rocking the new #Hagertyrlm teamwear! @radiolemans
Matt ()
Early start after coming off a night shift, all in the spirit and love for Le Mans. @olivergavin has already made my morning with that 'BIG Green Horse' down Mulsanne 😂 #HagertyRLM @RSL_Studio @specutainment
Radio Show Ltd ()
excellent - happy days #HagertyRLM
Colin Bull ()
Just getting in the spirit of the 24h #HagertyRLM
Mike Smith🚥🏎🏁🇬🇧 ()
Time for tea and a spot of sugar 😋 #HagertyRLM @radiolemans
Inpitlane ()
Wonderful to hear @PaulTruswell back in action for #LeMans24 on #HagertyRLM
Bert Hendriksen ()
Got a few days off, to hear you guys and see the best race in the world. Good luck, let's have a good one. Greetings from the Netherlands #HagertyRLM
Wickerbill ()
@radiolemans #HagertyRLM maybe they're just showing the drivers where the pit lane closed board know, just in case
Eve Hewitt ()
Safety car in this lap #HagertyRLM
Andrew ()
Anyone I know on here doing anything special for Le Mans in your house/garden? Camping this weekend? Putting up a projector and giant screen? #HagertyRLM
Wickerbill ()
@radiolemans #HagertyRLM someone needs to get down to that horse and replace
Eve Hewitt ()
Safety car - could be practice #HagertyRLM
Guff_Le_Mans ()
@RSLStudio #HagertyRLM too late. @biggreenhorse is taken.
Rob Chalmers ()
@specutainment @radiolemans @rcracing @RSL_Studio #HagertyRLM When I was at LM last year for the Kart 24 I did a bumper cam lap of the full circuit and the #BigGreenHorse is visible on the right @ 1m23
David Williams ()
@specutainment great to hear you guys, but sad not to have been in La Sarthe for my 40th in June - that said, happy birthday to our good shared buddy @sbeuse for yesterday - keep him awake in Cali!! #HagertyRLM
Mike Smith🚥🏎🏁🇬🇧 ()
Expect the tour operators for Le Mans will be very very busy come Monday morning #HagertyRLM @radiolemans @specutainment
Doug Greenwood ()
@RSL_Studio @olivergavin Maison Blanche, Tertre Rouge, and now Cheval Vert! Le Mans is colourful #HagertyRLM
Eve Hewitt ()
Oh, this is lovely, I am glad we could help! #HagertyRLM
Rebecca Lee ()
I should be sat on the bank at Porsche curves watching FP1 instead I am working from home with @RSL_Studio on (with my Le Mans cup) @TravelDest roll on 2021 😭#HagertyRLM
Steven Wilkinson ()
@olivergavin talking about the big green horse reminded me that I use it as reference when setting cars up on Iracing. #HagertyRLM #lemans24
Oliver Gavin ()
Ha! There she is in all her glory! #BigGreenHorse @24heuresdumans #HagertyRLM #HowFast
Radio Show Ltd ()
LOL - listen carefully RS1 #HagertyRLM
Radio Show Ltd ()
ker ching! @olivergavin see what you have started! #HagertyRLM
Ben Stephenson ()
@Bradders3078 bykolles for the win is very 2020. It'd be hilarious 😂 however if it doesn't catch fire it's not Le Mans #HagertyRLM @radiolemans
Jake Parrott ()
Funny, sorta looks like a llama, no? #HagertyRLM (Yay Google Street View)
Wickerbill ()
@RSL_Studio @radiolemans #HagertyRLM I know on the face of it LMP1 looks like a Toyota win, but do you think with the number of Le Mans rookies and the potential for rain, this LM24 Could be one of the most unpredictable and incident packed for a while, especially over night?
Adrian Low ()
Big green horse "niegh #HagertyRLM
Jacki ()
The speed with which Tweetdeck moves during Le Mans sessions is like NO OTHER #HagertyRLM #LeMans24
Eve Hewitt ()
We all look forward to seeing @CorvetteRacing and @olivergavin back on track next year! #HagertyRLM