Houseparty Twitter Trend : The Most Popular Tweets | United Kingdom
Houseparty gym sesh 👊🏼 @willy_caballero you tired? 😂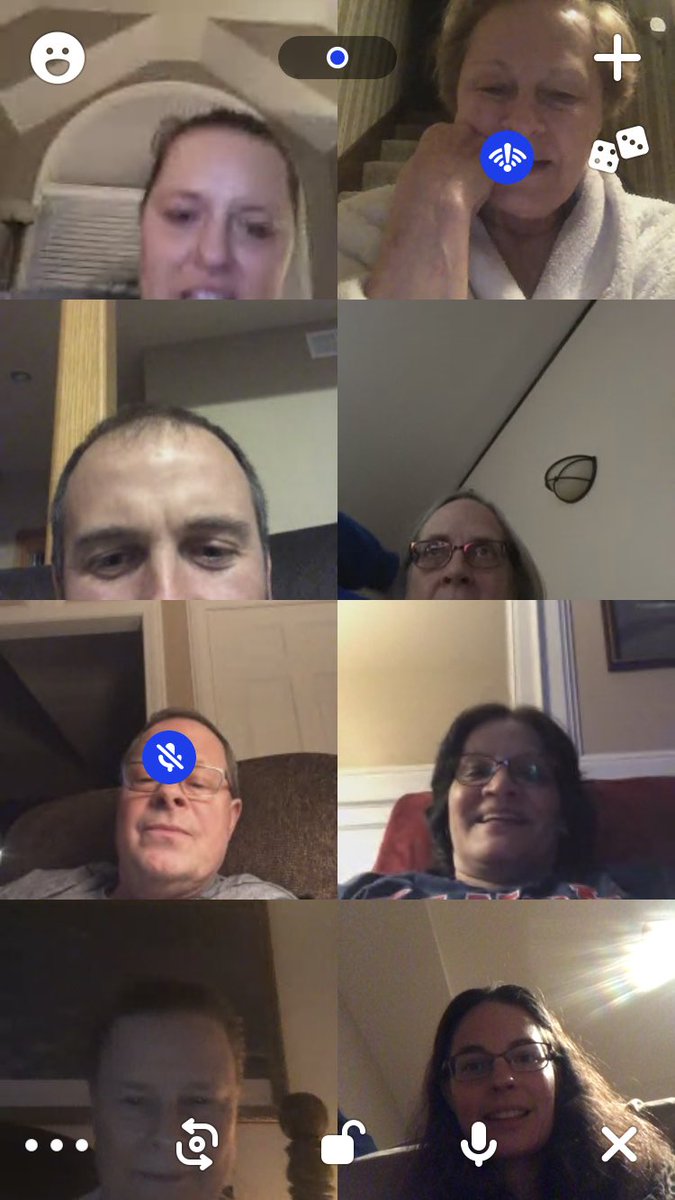 Houseparty on Twitter
Ale(theia) ()
Entro al cuarto de mi papá y lo escucho hablando y dije uy no, ha de estar en una llamada importante así que me fui. Está haciendo Houseparty con mis tíos y jugando los jueguitos.
Jennie Blair ()
Just now, in a moment of quarantine forgetfulness, I tried to invite my recently deceased uncle to houseparty. this year has been TERRIBLE
Mason Mount ()
Houseparty gym sesh 👊🏼 @willy_caballero you tired? 😂
Mairead ()
if twitter friends are doing houseparty/zoom hangouts tonight i would personally love to remember what other humans look like again
King_Muruka👑 ()
The houseparty app is the best thing ever. What a time to be quarantined 😍😍😍😍
Gabrielle ()
men I've given my number to when I'm drunk over the years adding me on Houseparty thats all I need during this pandemic
Jim Chapman ()
@Pixiwoos Back at ya. It's weird, isn't it? Must be even weirder for the rest of you, knowing you're only a few miles away from each other! Let's do another Houseparty soon - I've just about recovered from the carnage of the last one x
Austin ()
Downloaded Houseparty - had 1 jokes call with the mandem. It was fun. Then the notifications the random requests and people jumping into rooms Deleted.
Emma Jones ()
Just took Houseparty with me to the loo. It's not filming *all* the time, is it?! 😳
Davide ()
In base al netto calo di storie e di accessi su houseparty mi pare di capire che ci siamo rotti il cazzo pure delle videochiamate di gruppo
Sally Ian😎 ()
People trashing the Houseparty it's either; -You ain't understanding how it works -You fear or hate video calls -Your phone camera quality isvery poor -You don't friends on that app Otherwise the Houseparty is fun PERIOD
Nikki Cox ()
Where to find me online & apps: Website: Subscribe to Content: Insta: ntynikki HouseParty: NtyNikki I have Snapchat but I don't use it anymore - pretty much everything is NtyNikki 😘
B.et.ty_wap ()
Was scrolling through Houseparty on the toilet and then boom, I joined a locked room✌🏾😂😂
Fifty 🌹 ()
O pessoal so cagou no houseparty porcausa das putas das notificações que aquilo manda
Carlos Loyola Lobo ()
@jovankaskarmeta Anda bajando la app "Houseparty" y armamos lecturas virtuales. Nosotros éramos cultos, ya?
Alexandra Haddow ()
How many people got a Houseparty notification saying their ex of eight years ago was online with an embarrassing screen name
Janjoun ()
quarantine summed up in a tweet : houseparty ↗️ ↘️ tiktok tiktok ↖️ ↙️ houseparty
Jocelyn Wildenstein News & Updates ()
blocked a guy's number the other week for being weird and not leaving me alone despite me asking him to, he added me on houseparty today and had the cheek to ask "hey who's this?"
Battini ()
Vous imaginez que houseparty existe depuis plus d'un an au moins et on découvre son existence durant ce confinement ? Et après le confinement on aura sûrement oublié cette application également
🌸 ()
Houseparty is scary one second I'm on there Tryna see what features it has next thing someone is staring at me
Nery Persichini ()
La cuarentena global disparó las descargas de apps de videollamadas como Skype, Zoom y Houseparty. El coronavirus es un game changer absoluto para la economía y las formas de comunicación.
CP ()
23 man PS4 group chat, Fifa tournaments being organised, warzone getting smashed apart, GTA races and Houseparty with everyone getting steamo - This is what dreams are made of
OmoBadanProper ()
So yesterday, I joined this Houseparty of a thing and really didn't know how it operates. So I joined a group mistakenly and what I saw baffled me. There was a boy laying down on the bed while the other person in the video was a lady who was displaying her precious boobies😂🤣😂.
Ana Carla 🦋 ()
Poderia estar numa festinha agora mas o Corona me limitou a fazer festa no #HouseParty 😂 fazer o q né? Quem não tem cã
JACOBENA ()
people using houseparty (gay) , weather change , mother against daughter , father against son ,
Ry 🦇 ()
LACE AND I CRYING OVER GERARD ON HOUSEPARTY, WHO LET THE GERARDIES OUT OF THEIR CAGE?!
Imari ()
since we're all in quarantine are people using houseparty now like should i add some friends
Sol 53 ()
pueden dejar de entrar a houseparty manga de desempleados q m llega cada dos segundos
Joe Donovan ()
Bless @MylesKellock playing 'Houseparty' with Pep and George. He still didn't win.
Michelle Hardwick ()
So this Houseparty app has already made us feel like we've been hanging out with our friends tonight. Love it. #StayHomeSaveLives