#itvracing Twitter Trend : The Most Popular Tweets | United Kingdom
Today sees the return of 2017 Grand National winner One For Arthur 🙌 #TheOpeningShow team discuss his form heading into the Grand National Trial at Haydock 🏇 Watch LIVE now 📺 @ITV4 📱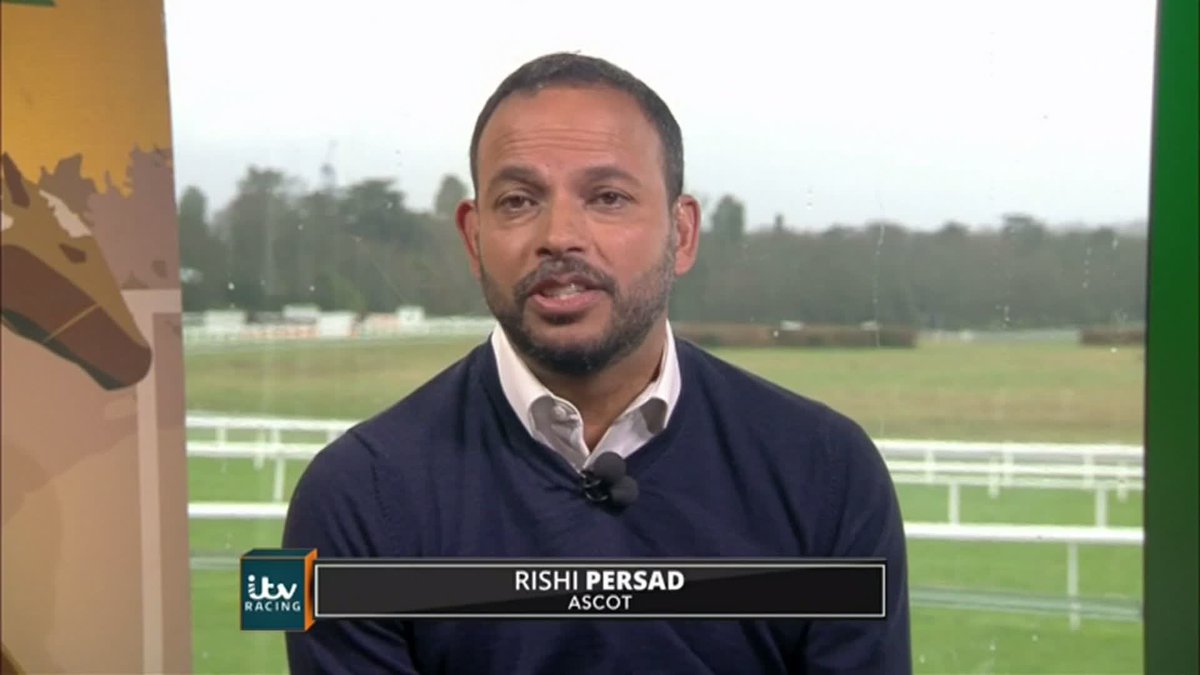 #itvracing on Twitter

Charlie Lawson ()
@itvracing @HorseBackUK Delighted to see Our Vic this morning, what star at 22! Lucky to have met him at Horseback. Now at the racing school.
Cheltenham Festival Tips ()
⛈️Weather looks OK for racing at Haydock and Ascot. There is also a bet £10 get SIX free £5 bets offer which you can use to bet on the #ITVRacing today. See the tips and reasons for each selection here >
Bob Kool ()
Picked five selections for my only weekly entertainment @itvracing Not holding my breath though with my luck atm!!!

John Obrien ()
@itvracing @ITV The outsider is just a bookie trying to get mugs to bet it's a real joke
Stu Wright ()
@AintreeRaces surely @mickfitzg deserves a statue on the course for this?

Saturday Each Way ()
Regal Encore 7/1, Like The Sound 20/1, Air Horse One 12/1, Garo de Juilley 14/1, Lord Du Mesnil 6/1 #itvracing
Aileen latona ()
#itvracing Well done on a brilliant Opening Show this morning! Such a joy without M C!
Dave Rowe ()
@itvracing What a pain trying to open an account to join the ITV 7, it refuses to accept me, & having trouble finding help???
Andy ()
Looking around the table on the @itvracing Opening Show it's not just The World's End who's got to give weight away all round.😉
Simon sanders ()
These where are they nows are truly heartwarming @itvracing #Theopeningshow #OurVic an absolute legend and so underrated, great to see him looking magnificent. Thanks.
Becky Winn-Bentley ()
#itvracing please don't let Matt Chapman back, it's so much better without him 🙄

Jgltips ()
@LeglockLuke saying he fancies every single horse in the Reynoldstown 😂 on @itvracing
Pete townsend ()
@itvracing @ITV4 Can't believe David Bass not riding Domain De Lisle in after the great ride he gave the horse in his last race 🤔

David Patrick Moore ()
@itvracing#socialstable Mark cannot take the Chappers role today. He is far better looking!
Robert Thomson ()
Compare his 2016 Becher run with his 2019 one. 😳 Be plenty worse 33/1 goes at the National.
Kieran o connell 💙💛 ()
@itvracing the insider picked a horse there and he said back it "2 points " what does that 2 points mean ????
Jay Dutton ()
Nothing annoys me more in racing than Aintree being refered to as Liverpool. Weird.
ITV Racing ()
Today sees the return of 2017 Grand National winner One For Arthur 🙌 #TheOpeningShow team discuss his form heading into the Grand National Trial at Haydock 🏇 Watch LIVE now 📺 @ITV4 📱
Phillip Hudson ()
#itvracing But Neptune Collonges won the National after taking second in the Haydock national

David Patrick Moore ()
@itvracing#socialstable Mick, years back, newspapers headed the meeting as Liverpool as opposed to Aintree.
Mandy Susan Graham ()
All very well courses & presenters saying racing is on what about people & horses traveling there & back#itvracing
Sophie ()
#itvracing Wolverhampton racecourse is actually called Dunstall though 🤷🏻‍♀️🤷🏻‍♀️🤷🏻‍♀️🤷🏻‍♀️👮🏻‍♀️
Kj ()
Brighton, Leicester, Newcastle, Wolverhampton #itvracing still stand by Liverpool tho!

David Patrick Moore ()
@itvracing#socialstable Luke did not mention his car, the motorway, his journey in this morning. Is he feeling all right?
Lost Without Freya ()
Who cares about Luke T? when you can watch @LeglockLuke live on #theopeningshow @itvracing #LoveIsIand
Darren ()
@itvracing @ITV4 Do you think pym will go to the RSA or do you think he will he aimed at something like the Ultima? Cheers #TheOpeningShow
Jossnjuice ()
@itvracing Dennis has opened his lunchbox in Dublin in the last hour or so so its en route to you im matter what mark the weatherman says😂😂😂
ITV Racing ()
Join us live for The Opening Show now! Watch LIVE 📺 @ITV4 📱
Paul Milner ()
@itvracing @haydockraces after the abandonment of ascot and haydock we will now be showing rising damp the movie 😂😂😂
Paul King Tips ()
CYRNAME IS BACK IN ACTION 🏇🏻💨 Defending his Betfair Ascot Chase crown 🏆 WHO'S BACKING HIM TODAY? 🤚🏻 🎥 @itvracing