#nhsapplause Twitter Trend : The Most Popular Tweets | United Kingdom
F yeah #NHS #NHSapplause not sure the video really does justice to just how far the cheers were heard from ❤️❤️❤️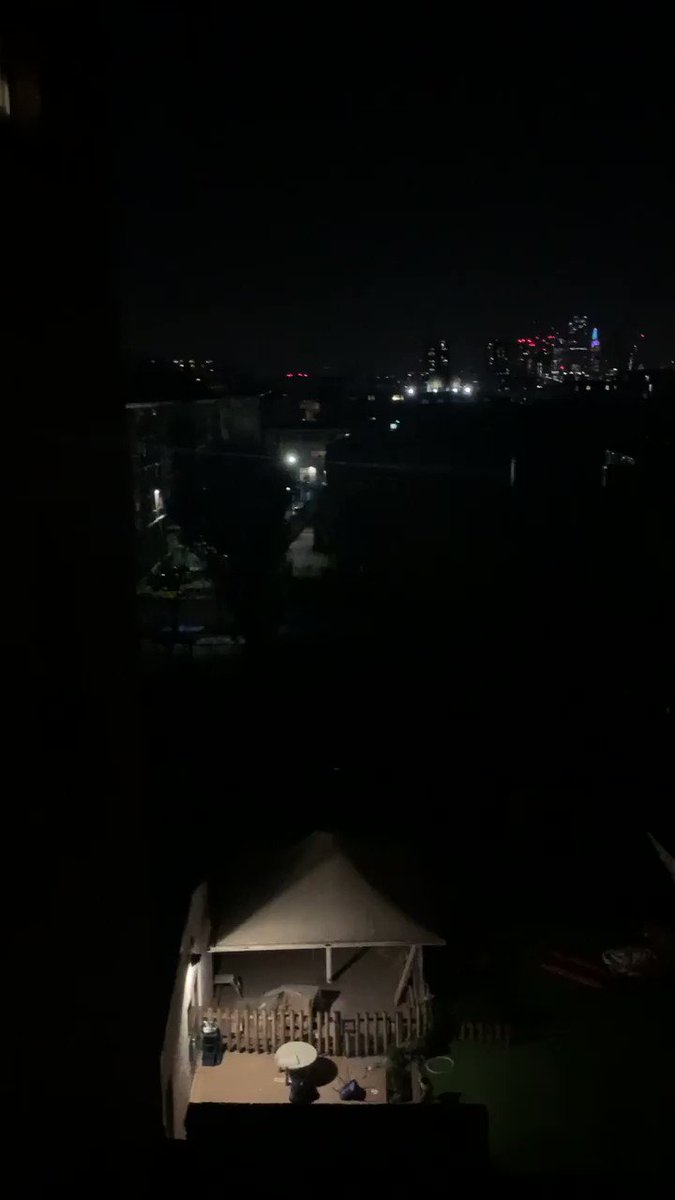 #nhsapplause on Twitter
Sarah Parry ()
I stepped out of work today at 8pm and a firework went off. Then I drove out of the hospital to people cheering and clapping. I wasn't sure what to do so I wound the window down and waved. I felt a bit like the queen 😂😂😂 #nhsapplause
Tobias Kliem ()
Call me old fashioned, but electing the tories multiple times, and cutting hospital funding to a point nurses and doctors barely have protective equipment is a very strange love, no matter how often you clap for a minute on the balcony. #nhsapplause
CuttersChoiceRadio ()
To everyone who clapped last Next time theres an election and one of the sides has frozen our wages for a Next time theres a referendum that could make half my colleagues feel unwelcome Just fucking think, yeah? #nhsapplause #NHSThankYou
YouGov ()
Over half of Britons (54%) say they applauded NHS workers from their homes last night #NHSApplause #COVID19
The Canary ()
Doctor 'touched' by 'heartening' NHS clapping as 'we head into the storm'. #nhsapplause
Frimley Health Charity ()
What an emotional tribute last night being paid to our NHS & care workers Welling up (again) as I post this & sharing just one example we have been given from Hannah in Farnborough Central (Redrow estate) Thank you from all at Frimley Health Hospitals #nhsapplause #ClapForTheNHS
Jack Coburn ()
I don't think we can thank the NHS staff and Key Workers enough 😭 after this virus, I'm hoping the NHS is continuously awarded for everything they have and continue to do! #nhsapplause
Peter Smith ()
Perhaps The National Clap is a good thing to call the virus 🦠? #nhsapplause #coronavirus
Pablo72 🇾🇪 ()
I am an NHS Worker and I appreciate what the people did last night. This hospital porter won't politicise what my neighbours, my football club, friends, family and complete strangers did. So this NHS worker says a BIG thank you back. 👏👏👏👏👏👏 #clapforNHS #nhsapplause
ConwyArchiveService ()
Celebrating this country's wonderful nursing staff. This picture is of a nurse from 1916, we are not sure of her name but the dog is called "Spring". #NHSThankYou #nhsapplause
Dean Swift ()
Strangest thing @ReadingFC . Was sat in the garden last night at singing 'if you love Reading clap your hands' when suddenly the whole country joined in' 😀#nhsapplause
Suzanne McGuire McLaughlin ()
Never ever forget this. Clapping is all well & good. But do the @NHSuk @NHSScotland a real favour. Don't vote for the party that cheered when a pay rise was refused for nurses. #nhsapplause
♡ Sarah Robinson ♡ ()
Quite weepy/emotional at the #nhsapplause Thing is: we should appreciate them ALL THE TIME & make sure they're properly funded ALL THE TIME. The brilliant staff at #JCUH saved my dad, brought my 2nd baby into the world & have generally patched up our various scrapes/ailments
Jenny Garner ()
Did ya go out and #clapforNHS last night? Cool! Did you also vote Tory in December or plan to next election? I hope your hands explode 🙃 #nhsapplause means nothing if the people in this country vote for a party that is systematically destroying the NHS for profit
Seafront Pages ()
I've been sent to the back of class for missing yesterday's #nhsapplause I only hope those who failed to appear on their own doorstep for whatever reason, aren't jeered by a self-gratifying mob that are beginning to grow in numbers.
(not) Quarantined (yet) ()
The section of Twitter trying to cheapen the #nhsapplause can, frankly, get to fuck. This isn't the time for point scoring.
Miraz Rahman ()
#nhsapplause was a moving event in this difficult time to show appreciation for NHS workers. However, the best way to appreciate the NHS workers is to keep them safe by providing adequate PPEs which we so far failed miserably. They are heroes not lambs for slaughter.
Gordon Profit ()
Hopefully this crisis will change this country to become a much more caring and community based society when we come out the other end. There has to be more to things than self greed and "I am alright jack" type attitudes. #NHSheroes #nhsapplause .
Debbie McCrory BBC ⭐️〓〓 ()
@ChurchfieldJE Amazing fairy lights and blue lights in our street thank you all #nhsapplause 😉
Snedz ()
At 8pm last night the public showed NHS workers how much we appreciate them with #nhsapplause Too much to hope that government follows the public's lead and shows appreciation by ensuring that the NHS has the increased funding and resourcing its hard working staff deserve? #NHS
Christa Vi ()
Amazing hearing all the clapping and sounds in London tonight #NHSheroes #nhsapplause
Y Von ()
I still can't actually believe people took time out to thank the NHS tonight. I went outside briefly not thinking to hear what I did. You wouldn't actually believe how much it meant for us hear such appreciation after a tough day @MonkeesED #nhsapplause #StayHomeSaveLives
Billionaires Should Not Exist ()
Never forget 3 years ago the Tories and DUP cheered when they blocked a pay rise for Nurses. #nhsapplause
Ged Ashton its @keirstarmer for me! ()
@nhsapplause #nhsapplause why not every night it created a positive buzz to all almost #blitzlike @NHSMillion
Jeremy Clines 🌈 ()
Could hear—in the still evening air—cheering rising up from Sheffield's Porter valley and streets plus sight of many fireworks. #NHSapplause
ManUtdMrs ()
Well done, Manchester. You did us proud. Plenty of applause for our wonderful hardworking NHS workers and key workers. Stay safe everyone. #NhsApplause
Chris Hobbs ()
AMAZING, absolutely amazing. I thought just me and maybe one or two others would poke our heads beyond our doors. The whole street was out applauding and cheering. Those minutes will stay in the memory. Left me quite misty eyed. #NHSapplause
❄Steel Snowflake❄ ()
Wow, the #NHSApplause was fabulous, the estate suddenly came to life. You forget everybody is in the same boat. #NHSheroes
Em ()
never been so amazed by my street. most of us out clapping. thank u nhs for everything, everyone appreciates you. #NHSapplause
King In The North ()
F yeah #NHS #NHSapplause not sure the video really does justice to just how far the cheers were heard from ❤️❤️❤️