#NHSheroes Twitter Trend : The Most Popular Tweets | United Kingdom
17000 beds cut 100,000 staff short 40,000 nurses short A&Es in crisis Pay frozen Junior doctors demonised Immigrant staff driven away Hospitals, ambulances, mental health provision cut Underfunded, privatised, ignored by 10 years of Tory rule. Yet still there for us. #NHSHeroes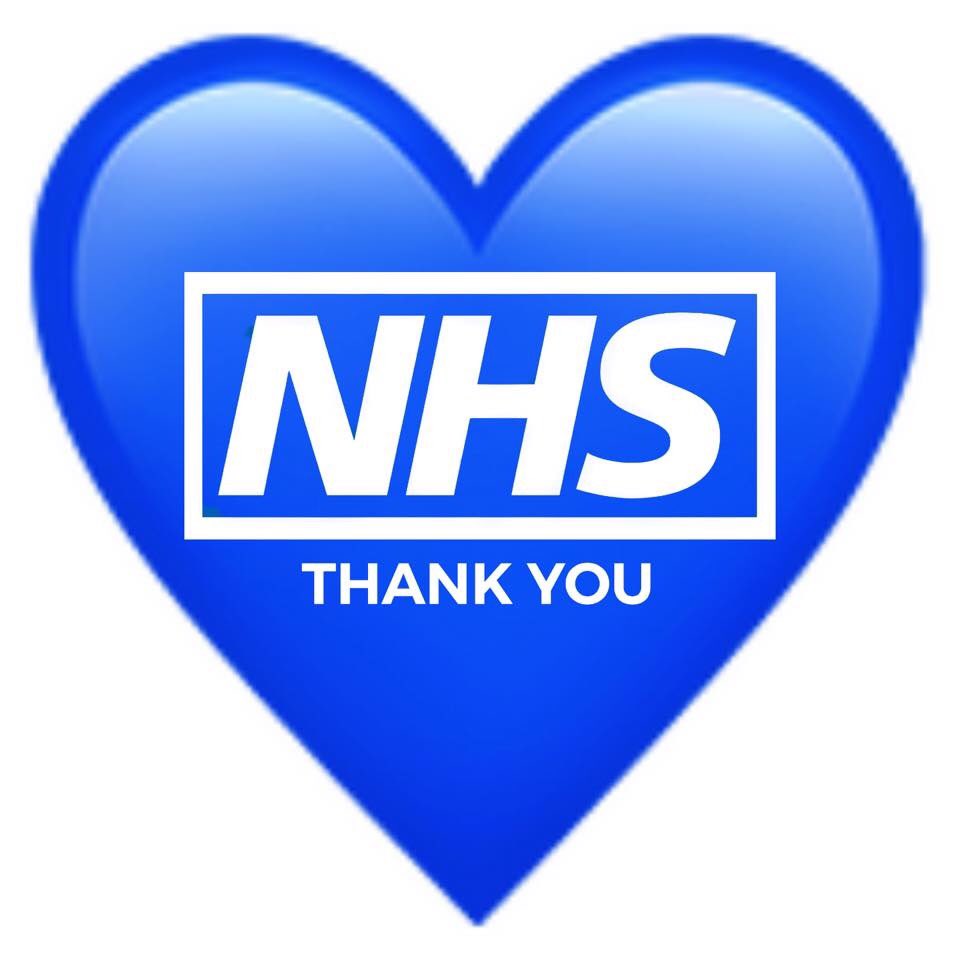 #NHSheroes on Twitter
Niel ()
@DHSCgovuk I might be wrong but should it not always be free for NHS staff to park and go to work. #NHS #NHSheroes
Christine meek ()
Great system for coming in from work #StayAtHomeAndStaySafe #NHSheroes
Becky Johnson ()
This is my wonderful Dad. He retired as a consultant surgeon last year but will be working in the fight against Covid-19. #MyHero #NHSheroes
Lincoln Golf Centre ()
Here here boys 👏👏👏👏 #NHSheroes #StayHomeSaveLives
Claire appleton ()
It is heartbreaking that young medical staff are considering advance directives - although understandable- adds a whole new level of surreality. #NHSThankYou #NHSheroes
Jessica Farrington ()
We think a lot of people, including members of our NHS, could easily win an unsung hero award for their hard work during these unprecedented times #NHSheroes
#Hello my name is Rachel ()
@nlieck @DrGilluley Someone told me at I genuinely had no idea. This meant I left at 2 Instead of the standard 8 🙃. At least we are all in this together #NHSheroes

Eddie Hearn ()
Although we can never repay the incredible NHS staff for what they are doing for our Country right now,when we are back up and running we will be donating 200 tickets to every Saturday Fight Night and PPV event for the following 12 months for NHS Workers across the #nhsheroes
S a b r i n a • a l o u e c h e ()
Waiting and hoping to get accepted to help volunteer for the NHS. I'm just continuously blown away by them. We've all had a nice long sleep, have restful day ahead of us and by the time we're back in bed again tonight that WHOLE PERIOD OF TIME WAS SOMEONES SHIFT! #NHSheroes
Liverpool University Hospitals NHS FT ()
Welcome back Rachel and thank you for helping out #NHSheroes #COVID19
Jolyon Rubinstein ()
Sir Phillip Green bagged the biggest pay check in corporate history when he avoided an estimated £285M in corporation income tax when he paid his £ divided to his wife Tina who lives in Monaco. Imagine how many Ventilator, PPE & beds those £'s pay 4. #NHSheroes
Alec willetts SAB ()
@WestLondonFTG All of them. Including (and especially) student nurses who are not only doing this for free, but will end up with fees of £9k for the pleasure. I say wipe out all student nurses debt, and pay them a bonus. #NHSheroes

Dr Tim Kinsella #FBPE ()
Test frontline NHS staff for COVID-19 as a priority. #CoronavirusOutbreak - Sign the Petition! via @UKChange Use these tests where they will make a difference, not on feckless politicians! #NHSheroes
Line Langebek 🌍 ()
This thread. Not just praise for #NHSheroes but all frontline staff that keep our society running just now. 👇👇🙌
Elaine Cameron ()
Truly remarkable. Gary Neville showing how it's done. #hero #NHSheroes
Chris Smith ()
Is the guy at the back the tallest man in the NHS 🤔 Bravo bravo all our #NHSheroes
𝕙𝕠𝕝𝕝𝕚𝕖🐯 ()
Moments like this social media is a way to communicate and keep each other smiling. Don't rely on the news and panic easier said than done, we're in this together, just stay indoors and please keep you and your families safe💙 #NHSheroes #StayHomeSaveLives
Mona nisa 🇯🇲🇹🇿 ()
If everyone that clapped today donated £1, we could've raised a huge amount to take the strain off But I doubt that idea would be as popular 🙃 #NHS #NHSheroes
Annie ()
@JohnAmaechi Hi John please can we spare a mention for our student nurses? My Ellie is paying for her own training and then working on the wards on her days off to help them out at such a difficult #nhsheroes #takesafterhergran
CHA Teaching School ()
Our teaching school joins the nation in thanking our wonderful NHS staff for their efforts during this unprecedented time. 👏👏👏👏 #NHSheroes
Floella Benjamin ()
You and your colleagues are #NHSheroes and deserve to be recognised this way now and forever. Sending #virtualhugs to you all ❤️@nick_inston
Lee One ()
Who has a harder fight than he who is striving to overcome himself. - Thomas a Kempis #NHSheroes
Ashley ()
If you're struggling to stay home, a thought; Some of those who may be most affected by #COVID2019 went to wars & risked their lives for us & our futures. We've been asked to stay home to help the #NHSheroes save some of theirs. It's a personal perspective, but this is mine
Welcome stalker ()
think it's nice for everyone to come together in this time of crisis so big up NHS👏❤️#NHSheroes
David jones ()
@CockersExplore And mum says you were good girls who barked and howled for the #clapforourcarers #NHSheroes tonight outside your house!
Jaymie Leigh ()
I hope this appreciation for the NHS continues after all this is over #NHSheroes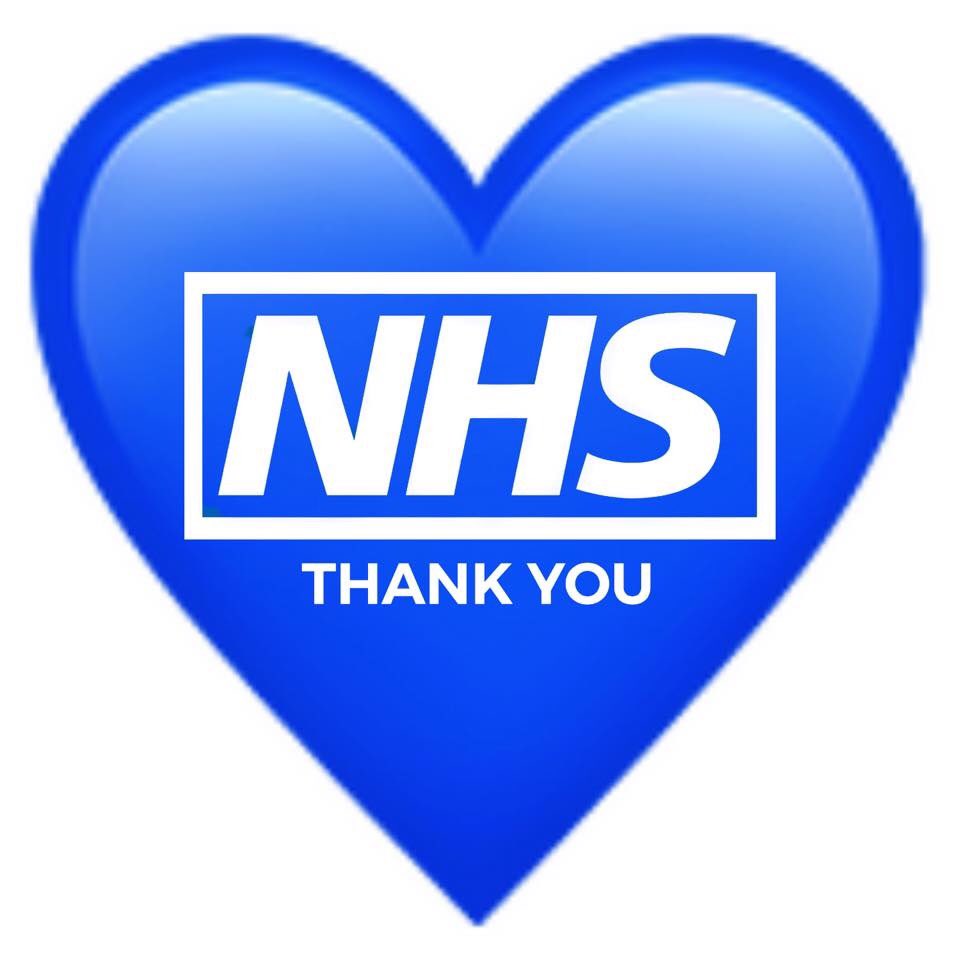 IanSeel ()
And all time tomorrow apparently 😉 nice clap from our local folk for #NHSheroes #ThankYouNHS
Blush Bramhall ()
So proud to see our road out clapping , cheering, whistling, banging pan lids etc for our #NHSheroes tonight. Very emotional to see the country pulling together and supporting each other like this. As a keyworker who is at risk and sitting it out at home I feel so proud.
David Schneider ()
17000 beds cut 100,000 staff short 40,000 nurses short A&Es in crisis Pay frozen Junior doctors demonised Immigrant staff driven away Hospitals, ambulances, mental health provision cut Underfunded, privatised, ignored by 10 years of Tory rule. Yet still there for us. #NHSHeroes

Deborah Meaden ()
In case you can't hear me #NHSHeroes👏👏👏👏👏👏👏👏👏👏👏👏👏👏👏👏👏👏👏👏👏👏👏👏👏👏👏👏👏👏👏👏👏👏👏👏👏👏👏👏👏👏👏👏👏👏👏👏👏👏👏👏👏👏👏👏👏👏👏👏👏👏👏👏👏👏👏👏👏👏👏👏👏👏👏👏👏👏👏👏👏👏👏👏👏👏👏👏👏👏👏👏👏👏👏👏👏👏👏👏👏👏👏👏👏👏👏👏👏👏👏👏👏👏👏👏👏👏👏